2012 BIO International Convention Session -- Crossing Borders and Boundarie...
Description
Panelists from top U.S. biotech states and international regions (Massachusetts, North Carolina, Israel and Catalonia) discuss their latest approaches to promoting effective international collaborations in biopharma R&D, manufacturing and investment. Collaboration across borders is revolutionizing the process of innovation and commercialization, and those who ignore this trend risk being left behind. Come learn about the latest models for international collaboration, and how it can positively affect your region or your business.
Learning Objectives:
Describe emerging trends in international collaboration.
Evaluate ideas for expanding international collaboration.
Identify best practices for cross-cultural collaboration.
Speakers:
Avi Hasson
Chairman,
Ministry of Industry, Trade and Labor of Israel
Montserrat Vendrell
CEO,
Biocat, BioRegion of Catalonia
Susan Windham-Bannister, Ph.D.
President & CEO,
Massachusetts Life Sciences Center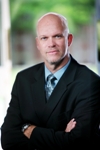 Mr. Bill Bullock, MBA
Vice President, Bioscience Industrial Development
North Carolina Biotechnology Center
Moderator:
Jos Scheffelaar
CEO and Co-Founder,
Launch in US Alliance
Learn more about the panel discussion here: http://mybio.zerista.com/event/member/46433
Organizer of 2012 BIO International Convention Session -- Crossing Borders and Boundaries: Emerging Strategies to Promote International Collaboration
The Massachusetts Life Sciences Center ("the Center") is a quasi-public agency of the Commonwealth of Massachusetts tasked with implementing the Massachusetts Life Sciences Act, a ten-year, $1 billion initiative that was signed into law in June of 2008. The Center's mission is to create jobs in the life sciences and support vital scientific research that will improve the human condition. This work includes making financial investments in public and private institutions that are advancing life sciences research, development and commercialization as well as building ties among sectors of the Massachusetts life sciences community. For more information, visit www.masslifesciences.com.