2012 Ambassador Training and Kickoff

Thursday, July 26, 2012 from 7:30 AM to 1:45 PM (CDT)
Event Details

You're Invited to the 2012 Ambassador Training and Kickoff!     
Whether you are brand new at overseeing the United Way Campaign in your company or have been doing this for years, please join us for United Way's 2012 Ambassador Training where you can learn how to increase results in your campaign. Ambassador Training is a great opportunity to share experiences with other ambassadors and learn about best practices and new strategies and tools to make your 2012 United Way Campaign a success.
This training will include motivating speakers, workshops, our United Way store, and a drawing for Delta Airline tickets and other giveaways!
7:30 - 8:10 a.m.   Breakfast, Registration and United Way Store  

          8:15 a.m.   Opening Session
                             2012 United Way Campaign Chair, Doug Baker, and Greater Twin Cities United Way Senior Vice President of Workplace Markets, Andy Goldman-Gray, will help us kick-off the day and our 2012 campaign! You will hear about exciting 2012 United Way campaign news and information, successes from last year's campaign, 2012 campaign messaging and tools and have the chance to see our 2012 campaign video featuring Circus Juventas.
                            Poverty Trends and how They Impact our Community
United Way Senior Vice President of Community Impact and Innovation, Frank Forsberg, and Senior Vice President of Marketing, Kathy Hollenhorst, will discuss local poverty trends in Minnesota and why United Way has identified the growing poverty gap as our community's most critical issue. Learn how staying ahead of these changes helps to inform decisions that positively impact our communities and attacks poverty on multiple fronts to achieve lasting change.                 
Breakout Session One
Keys to Successful Campaigns--Learning from the Best-of-the-Best
Have your most successful campaign yet! This session is focused around best practices and tangible tips and tools that you can take with you and implement in your campaign. We created two versions of this workshop in order to best meet your needs--select one of these two options on your registration page for Session One: 

            Option 1: Small Companies (1-250 employees), Nonprofits & New Campaigns
            Option 2: Medium Companies (251-999 employees) & Large Companies (1,000+ employees) 
Breakout Session Two
Select one of these four options on your registration page for Session Two: 

            Option 1: Communication Strategies: Learn how to engage and empower your employees in your  campaign and throughout the year with proven forms of effective communication. We will take a deeper dive into our 2012 United Way theme and messaging and provide ideas for tangible communication tools that you can implement into a variety of mediums to increase results of your campaign.                             
            Option 2: Employee Engagement: Discover how to run a successful United Way Campaign with tailored strategies designed to engage, educate and excite your employees. We will cover topics including events and activity ideas, year-round communications to make your campaign more heartfelt, engaging the union workforce and promoting volunteering.  
            Option 3: S.M.A.R.T Campaigns: Setting S.M.A.R.T goals and measurable objectives is a proven strategy for increasing revenue and engaging employees within your campaigns - benefitting both your donors and your companies. In this session you will learn what Leadership Giving is, get valuable goal setting tools and giving guidelines, hear ideas on how to engage your leaders and potential leaders, and learn about United Way's Giving Communities and how each group works towards positive change in a unique way.  
            Option 4: Increasing Participation: Workplaces often have a variety of audiences that require individualized approaches as a strategy for increasing campaign results. Get examples of targeted audiences, why and how to target your donors and how to promote Leadership Giving and Giving Communities as a way to further engage your donors and volunteers. 
Lunch, Speed Volunteering and Guest Speaker


Over lunch, you will hear from a United Way Guest Speaker that will inspire and educate. You will also have the chance to participate in a speed volunteering activity where we will have some fun while making a difference in the lives of people who participate in the programs of Neighborhood House.  
1:30 - 1:45 p.m.   Closing Session
Get ready to close out the day feeling prepared, energized and excited! We will wrap-up our 2012 Ambassador Training with none other than Campaign Co-Chair, Julie Baker and United Way CEO, Sarah Caruso. 
Complimentary parking is available at the parking ramp attached to Wellstone Center. If the ramp exceeds capacity, there is plenty of free street parking. Please make sure to review the information on your confirmation document as there are road construction and detours in the area.
Special Thanks to our Event Sponsor: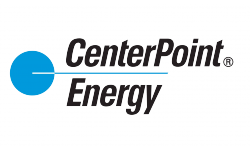 When & Where

Neighborhood House at Wellstone Center
179 Robie Street East
Saint Paul, MN 55107


Thursday, July 26, 2012 from 7:30 AM to 1:45 PM (CDT)
Add to my calendar
Organizer
MinneMinds
MinneMinds is supported by a broad base of more than 75 statewide organizations and thought leaders with a common commitment to prioritizing Minnesota's youngest children as the most pressing need and important investment for Minnesota.
Supporting organizations include representatives of the education community from early childhood to K-12, the state's leading philanthropic organizations, local chapters of national nonprofits and business. Collectively and independently, these supporting organizations have advocated for and helped to advance a number of successful state policy changes and endeavors over the past several years.
For more information and a complete list of MinneMinds supporters, visit www.MinneMinds.com.
2012 Ambassador Training and Kickoff