2011 Novel Crafters Seminar of the Rockies

Saturday, November 12, 2011 from 8:00 AM to 5:00 PM (MST)
Event Details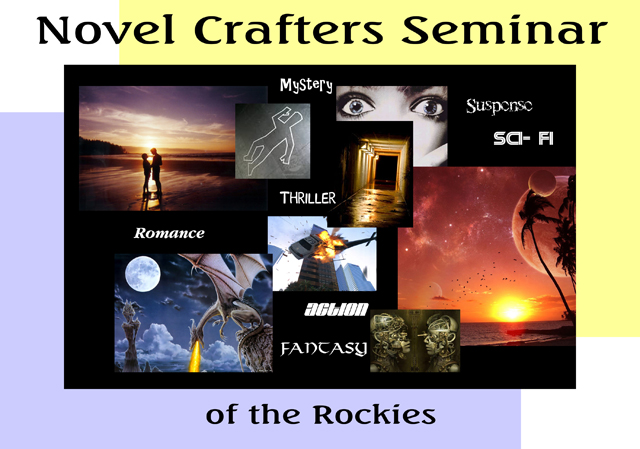 The Novel, from Beginning to
The End
Featuring Angela Hunt

Award-Winning Novelist and Bestselling Author
With more than 100 books in many genres to her credit, Angela Hunt will discuss
what a novel is, how it should be structured, how to create remarkable characters,
and, perhaps most importantly, how to evoke the reader's emotions.
______________________________________
Saturday, November 12th
8:00 a.m. - 5:00 p.m.
Registration check-in and continental breakfast begin at 8:00 a.m. Seminar begins at 8:30 a.m.

Ramada Plaza Hotel & Convention Center

10 East 120th Avenue
(SE Corner of I-25 & 120th Avenue)
Northglenn, Colorado
Speaker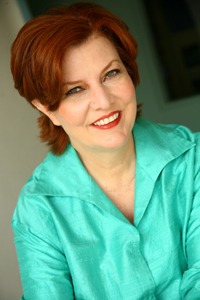 With almost four million copies of her books sold worldwide, Angela Hunt is the best-selling author of The Tale of Three Trees, Don't Bet Against Me, with Deanna Favre, The Note, and The Nativity Story.

Hunt began her writing career in 1983. After five years of honing her craft and writing for magazines, she published her first book in 1988. Since then, she has written over one hundred books in fiction and nonfiction, for children and adults. In 2007, her nonfiction book Don't Bet Against Me, written with Deanna Favre, spent several weeks on the New York Times bestseller list. She has also co-written books with Mandisa, Heather Whitestone McCallum, Miss American 1995, and Stephen Arterburn.

Eight of her novels have won Angel Awards from Excellence in Media. Hunt has also won four medals from ForeWord Magazine's Book of the Year Award (for The Novelist, The Justice, The Canopy, and Unspoken), and a Christy Award for By Dawn's Early Light. Her novel The Note was filmed as a Hallmark Christmas movie in 2007, and her books The Elevator and Uncharted have also been optioned by production companies. Romantic Times Book Club presented her with a Lifetime Achievement Award in 2006.

In 2006, Angela completed her Master of Biblical Studies in Theology degree and in 2008 she completed her doctorate in the same field. She is currently working on her Th.D.

To keep in touch with her readers, Angela maintains a vibrant web presence through her website, www.angelahuntbooks.com, and blog. She and her husband make their home in Florida with mastiffs. In 2001, one of her dogs was featured on Live with Regis and Kelly as the second-largest dog in America. 

Registration
Registration fee includes continental breakfast, plated lunch (choose from Chicken Piccata, Pecan Encrusted Salmon or Vegetable Linguine), afternoon snack, unlimited coffee/tea service, and admission to the seminar.
Early-bird
Early-bird registration begins July 15th and runs through October 15th.
Cost is $99 for ACFW members, $109 for non-members.
Those who register during the early-bird will have their name put into a drawing for a $50 cash refund. Drawing will take place day of seminar.

Standard
Standard registration begins October 16th and runs through October 31st.
Cost is $119 for ACFW members, $129 for non-members.

Last Call
Last call begins November 1st and runs through November 9th.
Cost is $139 for ACFW members, $149 for non-members.
ACFW members, enter discount code "ACFW" prior to checkout in order to receive your discount.
(Membership must be verifiable and in good standing in order to receive discount.)
Schedule
8:00 - 8:30 a.m.Registration check-in and continental breakfast
8:30 - 9:00 a.m.Welcome and announcements
9:00 - 10:15 a.m.Session 1
10:15 - 10:30 a.m.Break
10:30 a.m. - NoonSession 2
Noon - 1:00 p.m. Lunch
1:00 - 2:30 p.m.Session 3
2:30 - 2:45 p.m.Break
2:45 - 4:15 p.m.Session 4
4:15 - 4:45 p.m.Q&A
4:45 - 5:00 p.m. Closing
Hotel Accommodations
Hotel accommodations are available at the Ramada Plaza by phoning 303-452-4100 or 1-888-288-4982. Attendee is responsible for making their own reservation. Please mention "HIS Writers" or "Novel Crafters Seminar" to receive your room discount. Rooms must be booked by November 5, 2011.
______________________________________

EVENT CANCELLATION AND REFUND POLICY: $10 cancellation fee if canceled July 15 - October 15. $50 cancellation fee if canceled October 15 - October 31. No refunds after October 31st.
When & Where
10 East 120th Avenue
Northglenn, 80233


Saturday, November 12, 2011 from 8:00 AM to 5:00 PM (MST)
Add to my calendar
2011 Novel Crafters Seminar of the Rockies