2011 National APAWLI Class Fundraising

Monday, September 12, 2011 at 1:00 PM

-

Tuesday, November 8, 2011 at 11:55 PM (CDT)
Event Details
Dear APAWLI Sisters,

Remember the Starfish story where the boy was throwing starfish back into the sea?  Even though there were miles and miles of starfish laying on the beach, he understood that no matter how many starfish there were, he was making a difference to each starfish he was able to throw back.

Your APAWLI Sisters of the 2011 class are asking you to help make a difference in our current and future Sisters lives by giving a gift of financial support.  As a past fellow, you have personal experience in the powerful life changes that happen as you follow the path of the Whole Person Leader teachings.  Help us continue to reshape APA Women's lives.

Our goal is to raise funds that will help future Sisters participate in the APAWLI program through scholarships and to help financially support our four self-funding Sisters in the 2010 class.  

There are currently 100 APAWLI Fellows.  We are the shoulders that our future Sisters will be standing on.  Your support will guarantee that other outstanding APA women will be able to grow into strong community leaders.

Thank you for your support!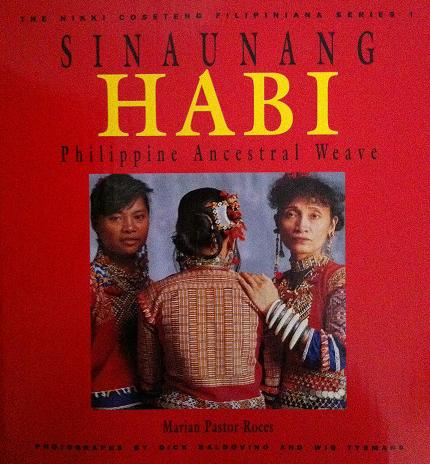 We are offering a limited quantity of the book titled "Sinaunang Habi Philippine Ancestral Weave"  to the first 30 who donate at the level of $200 or higher.

This highly desired coffee table collector's item was published by past Honorary Philippine Senator Nikki M.L. Coseteng.  Nikki is also a friend of future APAWLI Fellow Cielo Martinez.  The book documents the people from the Philippine villages, who have woven the patterns for hundreds of years, as the models in this rare documentary.  Photographs were taken by well renowned Dick Baldovino and Wig Tysmans.
When
Monday, September 12, 2011 at 1:00 PM

-

Tuesday, November 8, 2011 at 11:55 PM (CDT)
Add to my calendar
Organizer
The Center for Asian Pacific American Women