2011 Black Pearls Magazine Chocolate Social

Thursday, July 28, 2011 from 6:00 PM to 11:00 PM (EDT)
Event Details

Join Ella Curry and  Black Pearls Magazine, Thursday, July 28, 2011 at 7-11pm EST  for a  fantastic summer literary event.  The night will be filled with bookclub introductions, live author readings (6) and great poetry performances (3).  Located on Peachtree Street in the heart of downtown Atlanta's entertainment and excitement, this event will bring readers up close and personal with fantastic authors!  
 
One lucky guest will receive a $400.00 gift bag filled with books!
Give a event ticket as a gift!  Great girls' night out event!  Hourly book giveaways. This is sure to be a reader's paradise.  Make sure to tell your network and invite your family for an evening of unsurpassed networking. 
2011 Black Pearls Magazine Chocolate Social 
Thursday, July 28, 2011  at  7-11 pm EST
Night before the National Bookclub Conference 
The Westin Peachtree Plaza, Atlanta 
210 Peachtree St.,  Atlanta, Georgia  30303
ONE BLOCK FROM THE HYATT HOTEL
 
The Atlanta Chocolate Social literary event is for all avid readers, local media and authors to meet in an intimate setting in order to discuss the latest book releases. Black Pearls Magazine would like to honor the bookclubs and readers who create our foundation with a magnificent awards show. 
If you can drive or fly into Atlanta, come out and meet Ella Curry of EDC Creations and friends.  If you are in town for the National Bookclub Conference with Mr. Curtis Bunn, this is a great way to spend your first night networking!  Do us a favor and tell your entire network about this awesome literary event, including Facebook and Twitter friends.  If you share this message with10 people, you have just given the Gift of Knowledge!  
CHOCOLATE SOCIAL BOOKCLUB APPRECIATION & AWARDS SHOW

6:30-   Doors open for general seating and VIP seating
7:00-   Opening Ceremony and Bookclub Presidents Red Carpet Affair
7:30-   Dinner, Music, Networking, Book Expo and Author Appreciation
9:00-   Bookclub Awards, Poetic Performances and Author Readings (4 authors only)
10:00- Closing Ceremony, Reflections, Grand Prize giveaways and all Gift Bag presentations
DRESS CODE:  Dressy.  Business Attire. Not formal. No sweats, no jeans or sneakers. Bring sexy back with the little black dress!  Arrive early to win awesome door prizes and to be seated near the front! 

Featured books in the president's gift bags:
** Foxy by Pam Grier
** Mama Ruby by Mary Monroe
** The Eternal Engagement by Mary B. Morrison
** Money Can't Buy Love by Connie Briscoe
** Off the Chain by Candice Dow
** Taylor-made by Sherryle K. Jackson
** How to Get Out of Your Own Way by Tyrese Gibson
** The Girl in the Garden by Kamala Nair
** If I Bring You Roses by Marisel Vera
** Love, Honor and Betray by Kimberla Lawson Roby
** My Father's Colors by Marian L. Thomas
** True Confessions by Electa Rome Parks
** A Good Excuse To Be Bad by Miranda Parker
** One Night Stand by Kendall Banks
** Bitter by Danette Majette
** The Dirty Divorce 2 by Miss KP
** Married to a Balla by Jackie D.
** Bum Magnet by KL Brady
** The Available Wife by Carla Pennington
** My Man, Her Son by J. Tremble
** Naughty Little Angel by J. Tremble
** Choir Director by Carl Weber
** A Silken Thread by Brenda Jackson


ATTENTION:  Small Business Owners, Bookstores, Authors and Publishers
Can't attend this ATL event, we have special promotional displays and advertising slots starting at $55.00 to help showcase your book or business.  For more promotional opportunities to present your products to the bookclubs and event goers, visit EDC Creations' website at: http://www.edc-creations.com/payments.htm 
---
BOOKCLUB AWARDS:  BLACK PEARLS TOP BOOK CLUBS
We are proud to announce our list of  favorite bookclubs. Each bookclub president, who attends the CS, will receive an award at the event. Meet the presidents at the Red Carpet Affair!  The list below is compiled of book clubs that are serving their community and its authors by helping to increase literacy and the visibility of Black Books. You can read in-depth interviews with the bookclubs here:  http://bit.ly/eFyhxZ.  
 Alakaye Book Club
 As The Pages Turn Book Club
 Black Author Book Club aka BAB Club
 Black Orchids Book Club, Houston, TX- 21 members
 Books and Beignets Bookclub
 Book Talk Book Club, Atlanta
 BSURE Book Club
 Butterfly Book Club
 Circle of Color Book Club (COC) Mississippi
 D.I.V.A.S Divine Book Club NY
 Deep In Thought Book Club
 Divine Sister Book Club of Memphis, TN
 Girlfriends Book Clubs - 7 chapters
 Go On Girl! Book Club-31 chapters in 13 states
 Imani Literary Group Atlanta
 Indulge Book Club
 KC Girlfriends Book Club
 Ladies in Charge of  Their Own Destiny Inc.
 LADIES OF COLOR TURNING PAGES
 Ladies of the Round Table
 Ladies with Class
 Literary Divas of the Lowcountry
 Literally GEMS Book Club
 Literary Lunch Bunch (LLB)
 Lovely Ladies Book Club
 Lovely Bones - Chattanooga
 Motown Review Bookclub
 Only One Key Stroke Away (O.O.S.A.)
 Phenomenal Women Book Club, New Orleans
 Pillars Book Club, TX and LA
 Proverbs 31 Book Club
 PWOC - Phenomenal Women of Color
 R.A.R.E. (Reading and Rapping Experience)
 Readers Journey Book Club Network
 Readers Only Book Club
 Reading Circle of Friends (RCOF)
 Reading Divas Book Club, Maryland
 ReadPeriod Book Club
 S.A.G.E. (Sistahs Acquiring Goals Through Excellence)
 S.I.S.T.A.H.S. Ministry International
 Savvy Book Club
 Scribbles Book Club, Atlanta
 Sista Girl Book Club PA
 Sistah Girl Reading Club Atlanta Connection
 SistahFriend Book Club -  11 branches
 Sistahs  United on the Eastern Shore 
 Sistahs of Urban Literature
 Sister's United Book Club 
 Soul Sistah Book Club
 S.U.E.S. Bookclub
 Sweet Soul Sisters, Maryland/DC
 Women of Character Book Club
 Women of Essence SC
 Young Readers Unite Book Club
---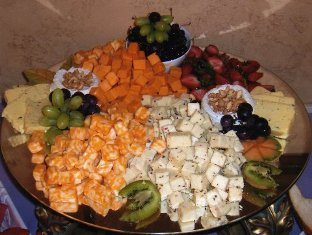 CHOCOLATE SOCIAL RECEPTION MENU
Godiva Chocolates for all award-winning Bookclub Presidents!
Fresh Fruit Display and Garden Fresh Vegetable Crudités - Array of fresh vegetables with cracked black pepper buttermilk dip and roasted garlic hummus. Includes: sliced honeydew melon, cantaloupe, pineapple and the season's freshest berries served with yogurt dip.



Buckhead Reception Entree with Cash Bar and Cold Beverages - Ham roulade and cheese roulade served on a parmesan crostini; Georgian mustard chicken salad atop a tortilla chip; grapes and bleu cheese mousse on a slice of seven grain bread; assorted miniature deep dish pizzas; chicken Dijon in pastry; beef empanadas, a mixture of shredded beef, cheddar cheese and jalapenos with exotic spices wrapped in corn masa pastry.  
 
Sankofa Literary Society's Chocolate Escape - Assorted French patisserie, individual tiramisu with cappuccino sauce, cannoli filled with mascarpone cream, assorted chocolate truffles, death by chocolate with bourbon vanilla cream, and caramel pecan pie.   
 
Beverages to include:  CASH BAR, drinks purchased by the guests. Complimentay: Sodas, Iced Tea, or bottled water.  (Menu is subject to change by the hotel)
---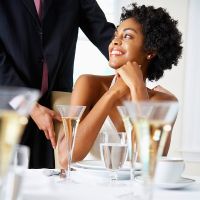 IMPORTANT  EVENT  INFORMATION

1. SEATING:  Bring your printed email confirmation/e-ticket  to the door.  NO TICKET- NO ENTRY. Each guest will be seated on a "first come-first seated" basis. We will fill the room from the front to the back. No saving seats!  No extensions!  Group tables available when 10 or more tickets are purchased together, only.  The bookclub or family that purchases 10 tickets at once will be seated together.  If you want to sit together, please arrive at the event together or purchase ALL of your tickets at once.
2. REFUNDS:  No refunds. If the event is canceled by EDC Creations, your money will be returned from PayPal, to the email address and/or bank account of the buyer, within 30 business days.
3. DRESS CODE:  Dressy.  Business Attire. Not formal. No sweats, no jeans or sneakers. Bring sexy back with the little black dress!  Arrive early to win awesome door prizes and to be seated near the front! 
4. GIFT BAG GIVEAWAY:  The gift bags are filled with books from ALL genres, from all races of authors. The idea is to introduce readers to books that they might not have on their shelves. There are NO book exchanges and the bags will ONLY be given out at the END of the event. If a party-gore needs to leave early, the only way to claim your bag is to give your printed e-ticket to a friend to claim the bag. No exceptions, no discussion and no swapping of books by EDC Creations' staff.
5. PARKING:  Mention the event's name (Black Pearls Chocolate Social) to receive the discounted rate on parking. Keep this in mind when arriving at the event, regular parking fees are expensive! 
6. ADVERTISING:  If you are interested in being a sponsor of the event, a vendor, or obtaining an ad in our bookclub keepsake printed book,  please send an e-mail requesting information to Ella Curry at:  elladcurry@edc-creations.com   or visit our website for more details here: http://www.edc-creations.com/payments.htm 
Contact Ella Curry, of EDC Creations Media Group with any questions or comments on advertising and promotions:  elladcurry@edc-creations.com   
Hosted by Ella Curry,   EDC Creations Media Group
EDC Website:  www.edc-creations.com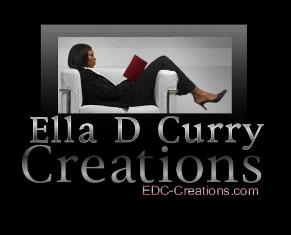 When & Where

The Westin Peachtree Plaza Hotel
210 Peachtree St
Downtown Atlanta
Atlanta, GA 30303


Thursday, July 28, 2011 from 6:00 PM to 11:00 PM (EDT)
Add to my calendar
Organizer
EDC Creations Media Group

EDC Creations is a full-service Internet publicity firm, literary event consulting firm, and branding consultant  providing comprehensive solutions for our customers. Whether you need a simple, effective web presence, book lauch party, promotional materials or a robust e-commerce solution, we can help you identify and meet your goals.
Our web site designers and event planners utilize the latest technologies to deliver striking design and accessible information with minimum download time.
 
Black Pearls Magazine
Ella Curry and EDC Creations are proud to announce the books that created an impact, for readers and the EDC Creations network. Our "literary hallmarks" indicate excellence in writing and storytelling. These are the books we want to feature to the world. Each year thousands of people — educators, concerned parents, community leaders, authors, poets and publishers — devote their time and resources to presenting the reader with great books!
Visit Black Pearls Magazine for more author interviews: www.blackpearlsmagazine.com
2011 Black Pearls Magazine Chocolate Social