Two Thousand Maniacs! Filmed right here in St. Cloud! Here's Your Chance to See It!
About this event
*Two Thousand Maniacs! is a 1964 American horror film written and directed by Herschell Gordon Lewis and starring 1963 Playboy Playmate Connie Mason. It follows a group of Northern tourists who are savagely tortured and murdered during a Confederate celebration of a small Southern community's centennial.
It was the second part of what the director's fans later dubbed "The Blood Trilogy", a trio of films starting with 1963's Blood Feast and ending with 1965's Color Me Blood Red. The film has been noted by critics as an early example of Southern caricature in grindhouse films, as well as for its sensationalizing of national perceptions between the North and South.
*This movie is for Adults 18 and older Only. It has adult themes and strong violence. Viewer discretion advised.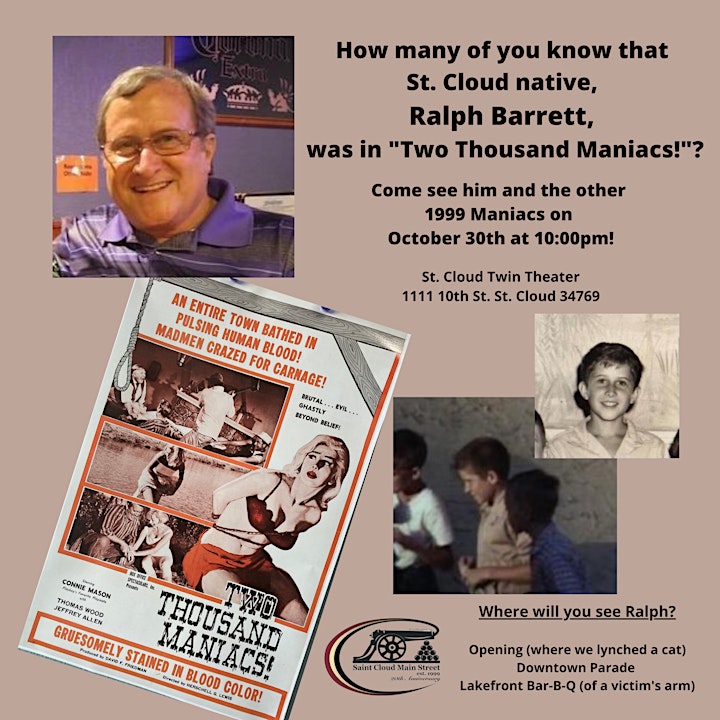 Organizer of 2000 Maniacs! Movie Event