20 Tips To College Planning Success - Naperville Public Library - 95th Stre...
Description
Parents and students are invited to attend the 20 Tips To College Planning Success Workshop on Tuesday, February 4th at 7:00 p.m. in Meeting Room A at the Naperville Public Library on 95th Street. Registration begins at 6:45 p.m.
This 60-minute workshop is designed to educate families about the best practices and key deadlines of the college planning process by covering the following topics and questions:
Admissions
What do colleges look for? How do you enhance your child's positioning?

How do you create a good school list, and why is this one of the most important aspects of the college planning process?

What goes into writing a great essay and submitting a strong application?
Paying for College
What are your options (e.g. savings, loans, or scholarships), and how do you minimize your potential out-of-pocket costs?

How is your Estimated Family Contribution (EFC) determined on FAFSA? What other forms need to be completed?

How does the financial aid process really work?

How do you evaluate your financial aid award packages, and can you appeal them to try to get more money from the schools?
Career Planning
How will your child make a smooth transition from high school to prepare for academic success in college?

Which strategies will help your child build a solid resume and land a good internship?

What skills and experience does your child need to secure a job when they graduate?
This workshop will be led by Jonathan Dela Cruz, who has 20 years of higher education experience. He's held university positions in admissions, student loans, and recruitment at the University of Chicago, Seton Hall, and Elmhurst College. In addition Jonathan has extensive finance experience at Sallie Mae and Chase Education Finance Group.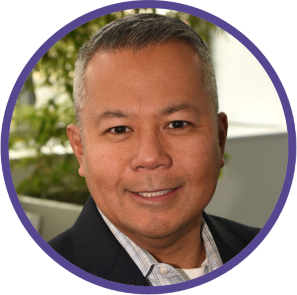 More About HelloCollege (formerly Partners For Achievement):
Founded in 2012 by Northwestern University graduate Kevin Krebs, PFA's mission is to help families successfully navigate this often confusing and intimidating process. Based in Oakbrook Terrace, IL, we currently assist more than 500 students with their college & career planning. We provide parents and students with expert college admissions, application and financial aid guidance through our free education workshops, family consultations and college planning services.
HelloCollege
1 Mid America Plaza #1010
Oakbrook Terrace, IL 60181
Questions? info@pfacollege.com
Schedule a Consultation: https://jondelacruz.youcanbook.me/