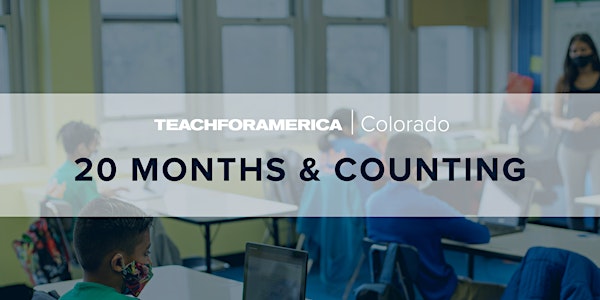 20 Months and Counting: COVID, Educational Equity, and Our Kids
A conversation about the impact of the COVID pandemic and the racial equity movement on our schools.
About this event
As a major school board election approaches this fall, join TFA Colorado for a discussion with education leaders about the impact that the movement for racial justice and COVID-19 has had on Denver schools and what it means for students and families in the coming years.
This is a virtual event and Zoom information will be sent no later than 24 hours before the event.
To read more about our panelists, click here.