2 Workshops: 9:30am Meditation and Art Therapy 11:00am Art Therapy Children...
Description
1-3 LCAT CE Contact Hours
Sunday March 4
9:30-11:00am (Emery) (SoHo/NYU)
Meditation in Art Therapy: Finding Balance
11:00-12:30pm Guest Presenter: Mia Treadwell
Art Therapy Strategies for Helping Children with ADHD:
How to Turn a 'Deficit' into a 'Creative Strength'

SAVE $ by signing up for both!
Description
9:30-11:00am
Bring a contemplative approach into your work by combining meditation and art therapy. We will practice how each can support the other and strengthens the support you offer clients. Especially useful for adults, but can easily be adapted for children. Works with many issues, including anxiety, depression, eating disorders, ADHD, stress, etc.

11:00-12:30pm
Workshop Outline
Description of "Twice Exceptional" (2e) students and the Quad Manhattan Preparatory school. Background on definition of Attention Deficit Hyperactivity Disorder (ADHD) and how it affects the students at my school.
Describe how some of the "problems" of this disorder can be addressed through Art Therapy interventions
Case study of my work with a few of the students from the Quad Manhattan Preparatory School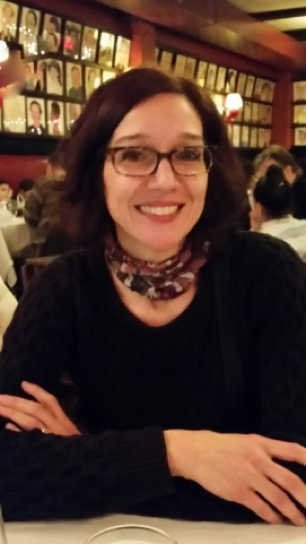 Mia Treadwell, LCAT, ATR-BC is a Board Certified NY State Licensed Creative Arts Therapist. She grew up in Brooklyn, New York, and received her Master's Degree in Creative Arts Therapy at New York University. She has been practicing Art Therapy for over 18 years with children, adolescents and adults in a variety of clinical settings. This experience has provided her with many creative approaches to use to best suit the unique needs of her individual clients. Mia currently works as the Art Teacher/Art Therapist in a school that provides services to "Twice Exceptional Students (2e)", ie children who are gifted academically, but who also struggle with serious social and emotional problems that interfere with a successful school experience. She is also practicing psychotherapy in a clinic, with children and adults to help them understand and find effective means of coping with the difficulties of Attention Deficit Hyperactivity Disorder.