Description
Are you a passionate startup founder, marketer or developer? Do you want to learn how to successfully grow a startup into a regional and global success story?
Then this intensive two week bootcamp is for you!
The BOOTCAMP
Our goal is to guide you in the creation of your own sustainable "Growth Engine".
This bootcamp will introduce you to the real skills necessary to achieve sustainable long-term growth for your startup! You will learn:
the 5 stages of the lean marketing funnel (acquisition, activation, retention, referral and revenue)

metrics and KPI setting to ensure you track your "health" metrics and avoid vanity metrics

what tools and techniques to apply at each stage

how to apply an experimentation based process to optimize each stage of the funnel
Please note this is an Intermediate Level course and you must have an MVP or launched product to participate.


Details
Training sessions will be held: April 3rd - April 11th
All trainings are held from 6pm - 10pm


Bootcamp Curriculum
Monday, April 3rd: Think Growth!
The Growth Hacking Mindset, Process & Tools
Tuesday, April 4th: Let's Get Some Users!
Wednesday, April 5th: Organic Growth (not just for fruit!)
Organic User Acquisition

Referral Programs & Mechanics
Monday, April 10th: Give your users what they want!
UX, User Onboarding & Retention Strategies
Tuesday, April 11th: Customer Retention
CRO: Conversion Rate Optimization

Gamification Principles


The Trainers
Anna Rehermann, Founder Growth Hacking Asia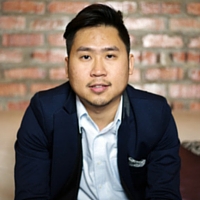 Sky Chew, Tech Lead, Growth Hacking Asia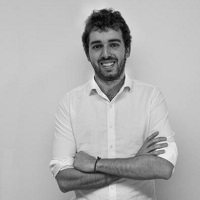 Cels Cardona, Growth Hacker at Growth Hacking Asia


Testimonials
"At plazakamera.com we wanted to optimize our website to increase our traffic and the result is outstanding, we've got so much from this event: mentoring sessions, organic traffic and UX among others. I would definitely recommend to my friends and co-workers. I'm waiting for the next Growth Hacking Bootcamp!"
Rangg Yudha, PlazaKamera.com
"We joined the Growth Hacking Asia bootcamp because we are in the early stage of growth. It has been very informative and the instructors were fantastic. We will try running lots of experiments and see what's effective and what's not. I strongly suggest that startups join the Growth Hacking Asia bootcamp!" Jennibeth Paglinawan, Pickld.me
FAQs
Participants:
We are accepting a maximum of 20 participants for this bootcamp. This is to ensure an optimal trainer to participant ratio.
Location:
TBA
Cost per person:
Super Early Bird (until March 17th): RM1,000
Early Bird (until March 27th ): RM1,200
Regular Ticket: RM1,500
*prices are not inclusive of of any booking fees
Want to get 10% off your ticket? Then help us spread the word! Just share about the bootcamp on social media using this link (after sharing, the 10% off will automatically be applied to the ticket price)
Questions:
If you have any further questions, please do not hesitate to contact us at:
kyrie@growthhackingasia.com