Description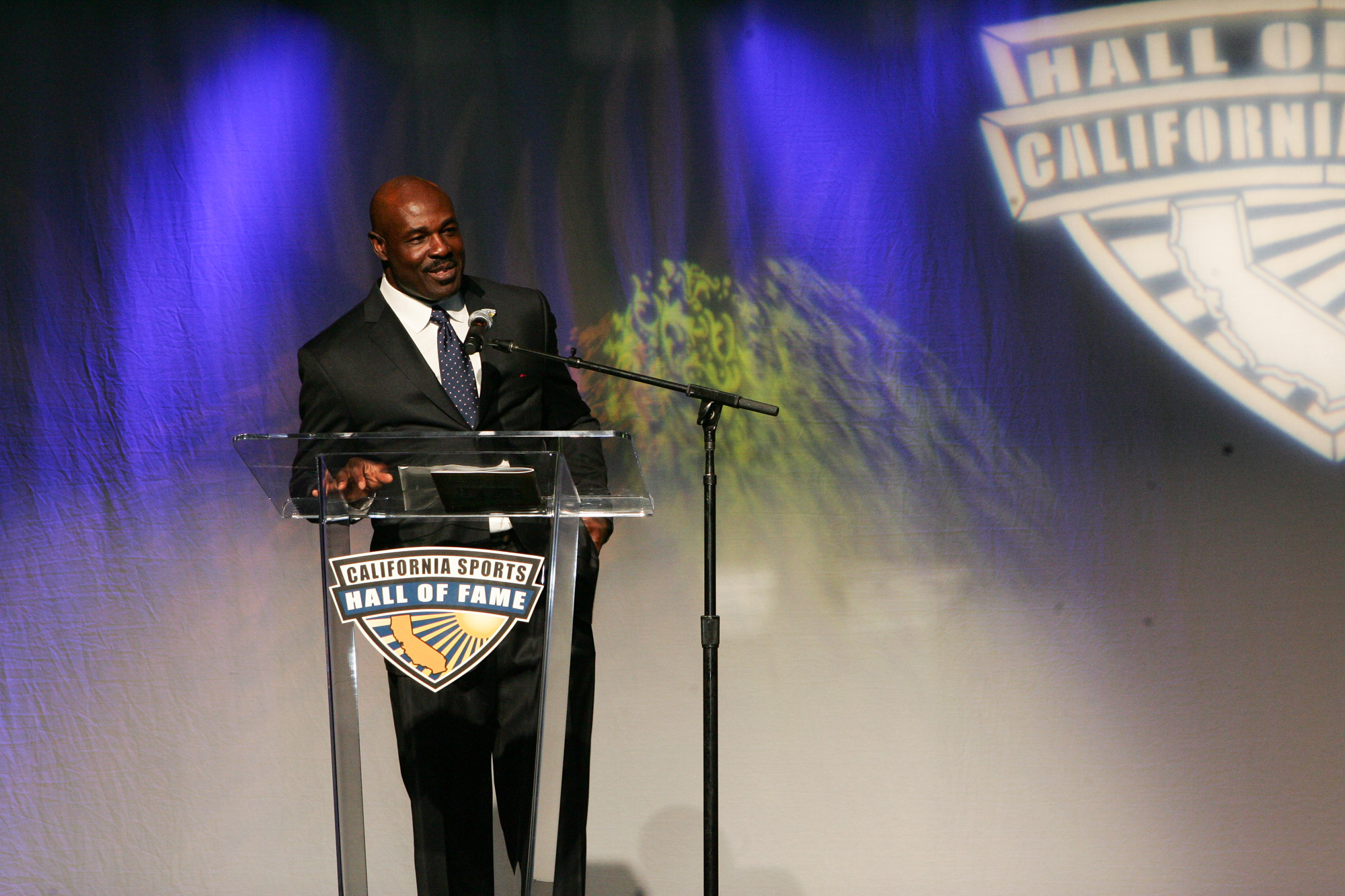 ---
For only $90 you and a guest will be VIP Guests to the Kick off of the Laguna Art-A-Fair. You and a guest will
Mingle with Christian Okoye, Eric Dickerson,
Lance Zeno, and Warren Moon while enjoying wine tastings, celebrity chef tastings, live music and more....
*Upscale Evening Attair is Suggested for this event.
Opening Night will benefit California Sports Hall of Fame and honor founder Christian Okoye "Nigerian Nightmare" and Kansas City Chiefs Hall of Famer for his lifelong dedication to helping underprivileged kids through organized sports.
The primary mission of California Sports Hall of Fame is to capture the passion children have for sports, and direct that energy to enhance their educational and personal goals.
Laguna Art-A-Fair, known as the Gem in the Canyon, adds a highly anticipated new feature dedicated to art and interior design. In a town brimming with luxury homes and art galleries, the exhibit is "Opulence at its Finest."
The new Luxury Home Display area at Art-A-Fair will include a massive LUXURY DESIGN WALL where visitors can envision art in their own settings. Top luxury home design brands will be presented within the luxury home area of Laguna Art-A-Fair.
"A home with good furniture, beautiful kitchen and good art really sets the tone for what feels like luxury living."
*There is a FREE trolley service that runs to all the festivals, downtown Laguna Beach and to the Lot #16 (Act V) parking lot. Our Coastal Service is open daily from 9:30 a.m. to 11:30 p.m. and our Canyon service that operates from Act V to the Depot, stopping at the Sawdust, Art-A-Fair, Festival of the Arts/Pageant of the Masters and the Playhouse operates from 8:30 a.m. to 11:30 p.m.
Free Parking and Free Bus to Laguna Beach is also provided at the lot where the 405 fwy meets SR 133 in Irvine and take a free bus into Laguna Beach. Saturday and Sundays, 11 a.m. to midnight, June 29
to September 2, 2018.
Lagunabeachcity.net/summerbreeze
Musical performance for the Opening Gala provided by OHIO TRIO PLUS from 5 to 9 p.m.