2 Reel Guys & SmartSound Demo at October LAPPG Meeting

Wednesday, October 12, 2011 from 7:00 PM to 9:45 PM (PDT)
Event Details
You are invited join us for our first LAPPG meeting at the fabulous
Showbiz Store & Café on October 12th, 2011 at 7pm.
  October's Agenda:

2 Reel Guys and SmartSound Demo
Larry:   Norman, did you know that 2 Reel Guys is going to the LAPPG?
Norman: No, but hum a few bars and I'll see if I can hum along! 
Larry: Uh, maybe not.
Norman:  When are we going to be there?
Larry: October 12th at 7:00 pm.  The 2 Reel Guys is making their first ever world-wide live performance
Norman:   I should be there then?
Larry:  Norman. Not only should you be there, you are going to be a star!
Norman:  We're gonna talk about telling stories, working with crew...
Larry:  ...and all the things about production that don't involve technology, it's gonna be great!
Norman: You think we should tell anyone?
Larry:  We just did!

Yes, you heard it here! The 2 Reel Guys are taking their show on the road and are coming to the LAPPG to share insight about visual storytelling.

2 Reel Guys are Larry Jordan - Final Cut guru, producer, director, editor, author, and trainer with over 30 years video production and post-production experience and Norman Hollyn, media expert, film, television and music editor and Associate Professor and Head of the Editing Track in the USC's School of Cinematic Arts.
And you will learn the latest innovations in music soundtrack technology for film and video.  Kevin Klingler, the inventor of SmartSound's patented music customization technology will be here to show you all the latest advancements in customizable music for your soundtracks.  Never before has a technology given you the power to save time while making more creative soundtracks.  If you don't know the latest from SmartSound, this is a must-see event.  Everything you've learned about stock music is now obsolete...come see why.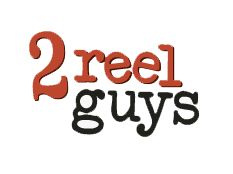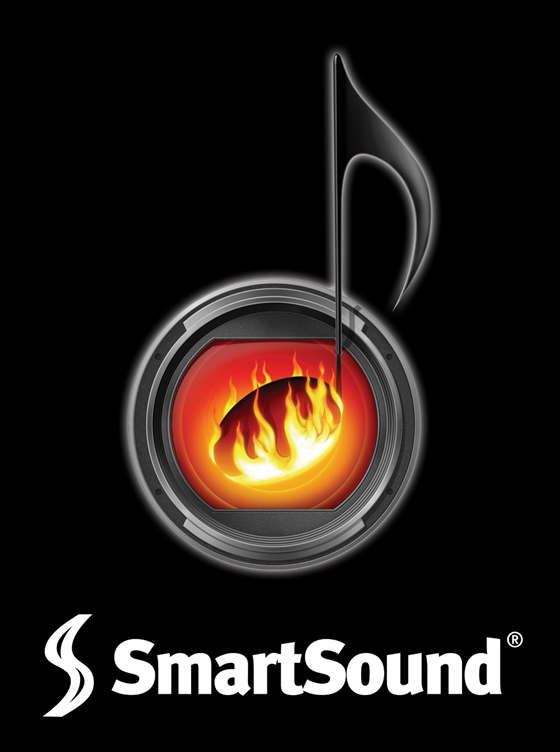 Please make a note of our NEW LOCATION!!!!!!!!!!!!!!!!!!!

Location: Showbiz Store & Café
500 S. Sepulveda Blvd. Ground Floor
Los Angeles, CA 90049

---
Upcoming Events:

October 12th: LAPPG Meeting @ 7pm featuring the 2 Reel Guys (Larry Jordan & Norman Hollyn) & SmartSound Demo

October 15th:  LAPPG PRESENTS:
A ONE DAY INTENSIVE ON SOUND FOR DIGITAL FILMMAKERS -- Creating a Professional Sounding Project with Dr. Fred Ginsburg, CAS & Woody Woodhall, CAS.   http://tinyurl.com/3d3d4ym

November 9th: LAPPG Meeting @ 7:00 PM - An Evening Exploring Media Asset Management and File Based Workflow featuring Will Pisnieski, VP of post production at Authentic Entertainment and a demo from our new sponsor Rorke Data's new award-winning "Strawberry" system.
Nov 30th - Dec 1st: ProductionCONN 2011 in Cromwell, CT
December 14th:  LAPPG Meeting - Agenda TBA
---
A ONE DAY INTENSIVE ON SOUND FOR DIGITAL FILMMAKERS

CREATING A PROFESSIONAL SOUNDING PROJECT WITH DR. FRED GINSBURG, CAS AND WOODY WOODHALL, CAS

Saturday, October 15, 2011 from 10:00 AM - 4:00 PM
Nothing screams amateur like an improperly recorded, edited and mixed soundtrack. This one-day filmmaking class is designed for the digital filmmaker who wants to improve the sound of their film, television show, or webseries. 

Leading us on this sonic journey are two of Los Angeles' most valuable sound resources: professor and world renowned production sound mixer, Fred Ginsburg, CAS, Ph.D. and author and award winning rerecording mixer, Woody Woodhall CAS. Utilizing their 40 years of combined sound expertise they will deliver a packed seminar with best practices, tips and tools that no filmmaker should be without! Make sure your project sounds as great as it looks.
 
SPACE IS LIMITED

Location: Showbiz Store & Cafe
 Cost:  $99.00 early bird discount through 9/30/11
$149.00 regular price after 10/1/11
Use Code: LAPPG after 10/1/11 for $50 off regular price

  CLICK HERE TO REGISTER!
---
AJA CONTINUES ITS SUPPORT FOR THE LAPPG AND ANNOUNCES  NEW PRODUCT SOLUTIONS
A big, thank you to AJA Video Systems for contiuing their support of our dynamic and growing group!  AJA recently announced several new and exciting workflow and product solutions in all three of their product categories, Acquire, Edit and Convert. Visit their website: www.aja.com to find out more about the upcoming new v3.0 free firmware update for Ki Pro and Ki Pro Mini, as well as AJA's new Io XT portable I/O using Thunderbolt, the KONA LHe Plus and their latest addition to the Mini-Converter line, the UDC, for high quality up, down and cross conversions.

---
RORKE DATA COMES ON BOARD TO SUPPORT THE LAPPG
Rorke Data's M&E Division specializes in RAID, SAN, NAS and Archive storage solutions along with tools for enabling intelligent project sharing and collaborative editing. Our solutions are designed for the post production, film and broadcast markets. Since our first showing at NAB in 1989, Rorke has consistently delivered creative solutions for creative people. Our longevity stems from an old-school approach to business: understand and solve our customers' problems with quality products, and take care of those customers with world-class service and support.

---
FILMMAKINGWEBINARS.COM's UPCOMING WEBINAR:
Machinima Animation For Previz
In this webinar you'll learn about some of the animation tools of Machinima that you can use to pre-visualize your next production! The presenter will start with a scene from a script and create a previz of that scene, showing you how to use the tools of previz and more importantly, why you should previz your next production.
You can register for free at:
---
NEW MEETING LOCATION!
We are excited to be hosting our upcoming meetings at the
Showbiz Store & Café
.  This fabulous venue will allow us to host our monthly meetings in a more comfortable environment. The Showbiz Store is
the
destination for entertainment professionals for integrated workflow solutions with its on-site IT architecture, hardware, software, training and tech support and carries a wide range of production tools including hard drives for storage intensive applications such as audio/video editing, digital photography and MP3 libraries. Complete with a Wi-Fi hotspot cafe with computer workstations, state-of-the-art conference rooms and computer training and repair, this venue is a wonderful resource for all LAPPG members. The cafe features delicious pastries and sandwiches as well as a wide selection of made to order drinks!

---
Our monthly meetings are made even better by our amazing sponsors who we graciously thank for their generosity:
AJA Video Systems, Adobe, Artbeats, Blackmagic Design, CoreMelt, Creative Handbook, Digieffects, Focal Press, GenArts, Imagineer Systems, Intelligent Assistance, Larry Jordan & Associates, Lynda.com, Motion Media, FilmmakingWebinars.com, Noise Industries, Peachpit, Post Production Buyers Guide, ProductionHUB, Rorke Data,  Showbiz Store & Cafe, SmartSound, Telestream, UsedAV.com, Video Symphony, WoodysSoundAdvice.com.
We look forward to seeing you at the meeting!
Sincerely,
Los Angeles Post Production Group
Please visit www.lappg.com for member offers, book reviews, job listings, industry news and more.
You should "Like" our NEW Facebook LAPPG fanpage!
And don't forget to follow us at twitter.com/losangelespost!
When & Where
500 S. Sepulveda Blvd.
Ground Floor
Los Angeles, 90049


Wednesday, October 12, 2011 from 7:00 PM to 9:45 PM (PDT)
Add to my calendar
Organizer
Los Angeles Post Production Group
The Los Angeles Post Production Group is a professional organization for people with a passion for film, video and the digital media finishing process.

The LAPPG discusses all aspects of post production, from picture and sound editing to color correction, visual effects, codecs, storage and post workflows.

Expert presenters and leading companies come to our monthly meetings and share new technologies, techniques, tools, products and best practices to aid us in telling great stories.
We also provide our members with great offers and discounts as well as opportunities to network and make industry connections.
Membership is free and you need not live in Los Angeles to take advantage of this great resource.
To become a member please email your name and information about yourself to membership@lappg.com.
2 Reel Guys & SmartSound Demo at October LAPPG Meeting