About this Event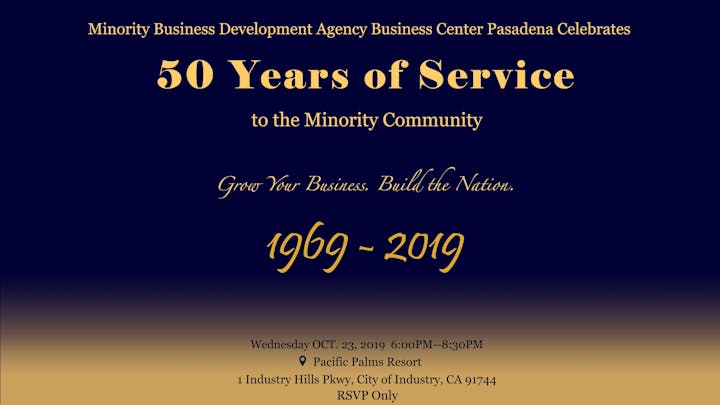 The U.S. –CHINA Agriculture Trade Service Center is excited to bring the 2019 US-CHINA Agriculture & Foods Forum to Los Angeles. This important yearly event is supported by CCPIT, USMEF, U.S. FDA and CCIC. Once again, this great forum and trade show promises to be...
The Premier Global Agriculture Products and Foods event of the years!
参加具有影响力的中美农产品和食品年度论坛!
U.S.-CHINA Agriculture products and foods industries stakeholders, international buyers, exporters, growers and many more attend the year and after a year to build relationships, share the knowledge, do business, and make new friends. In 2019, the forum is expected to draw more than 300 qualified agriculture products and food sector buyers from more than two countries.
今年预期参会者将达到300人。他们分别来自中美农业贸易利益相关者,国际采购商、出口商、种植与加工业,官方或非官方政府管理机构等更多相关业者,通过这个年度论坛平台互相建立关系,提高知名度,广交朋友!

The US-China Agricultural Trade Service Center, ATSC is committed to building a platform to meet the needs now and for the future and using this platform to enable the two governments and civil organizations to conduct dialogues, exchanges and lay a foundation of cooperation with each other! Our goal is to give practical and necessary help for the Chinese and American people to make business between them easier!
美中农业贸易服务中心,致力于搭建这样一个平台,利用这个平台,使两国政府和民间组织相互开展对话、交流与合作!促进美中两国人民在农产品、食品领域方面的贸易便利化提供专业化咨询和必要的实际帮助。
Organized by主办单位
US-CHINA Agriculture Trade Service Center ( ATSC) 美中农业贸易服务中心
MBDA Pasadina/ U.S. Department of Commerce 美国商业部少数族裔经贸发展局
Co-Organized by协办单位
China Fisheries North America Inc. 中国水产北美有限公司
GREEN CENTURY INDUSTRIAL/YK GROUP 美国 YK 集团
Supported by支持单位
U.S. Government SBA 美国政府小企业管理局
U.S. International Trade Administration美国联邦商业部对外贸易司
CCIC North America Inc. CCIC北美有限公司
U.S. Meat Export Federation美国肉类出口协会
California Poultry Federation 美国加州鸡肉协
​Sponsor by赞助单位
Newport International LLC新港国际食品有限公司
CCIC North America Inc CCIC北美有限公司
CHINA FISHERIES N.A. INC中国水产北美有限公司
Wah Teng Produce Ltd. 华腾农产品有限公司
WHO SHOULD ATTEND 谁将来参加
• North American agriculture grain products and foods industries exporters and agribusiness officials
• 北美农产品生产、加工、出口贸易商及官方农业机构
• International buyers and traders of the best premium food and commodity meats, seafood, grains and other commodities
• 相关农产品、食品(肉类、水产品等)国际贸易商、采购商
• Ocean, rail, trucking transportation, shipping & logistics industry company representatives and officials
• 海运、陆运、冷链物流及官方组织机构等
• Grain elevator managers and directors and processor, facilities as well
• 加工厂厂长、经理、高级管理团队成员等
• Growers and state and national agricultural organization leaders
• 组织协会、行业机构,包括加州和国家农业管理机构的负责人
• State and federal transportation and agriculture agency government officials
• 州政府、联邦机构农业、运输管理等官方代理机构
• University transportation and agriculture research institution representatives
• 大学、农业科研机构代表
• And, anyone interested in international agriculture trade and the latest food industry trends
• 其它所有对农业、贸易,最新食品工业发展趋势感兴趣的人士
For more detail information, please go to >>> US-CHINA Agriculture Trade