2 Most Attended Official MEAC Entertainment Events- March 13th & 14th
Description
THE MOST ATTENDED MEAC ENTERTAINMENT EVENTS EVERY YEAR--See What's Happening This Year!...
FRIDAY NIGHT, MARCH 13TH- The Official Friday Night MEAC 2020 Celebrity After Party
It's The ALL BLACK AFFAIR, Celebrating HBCU, Celebrating MEAC And This Year…We Take Over The Sheraton Norfolk Waterside (2nd Floor Grand Ballroom) w/ National Recording Artist CHUBB ROCK & The Legendary DJ HEART ATTACK! Doors Open @ 10pm
Note: Parking Available In Dominion Tower/Sheraton Hotel Parking Deck- Waterside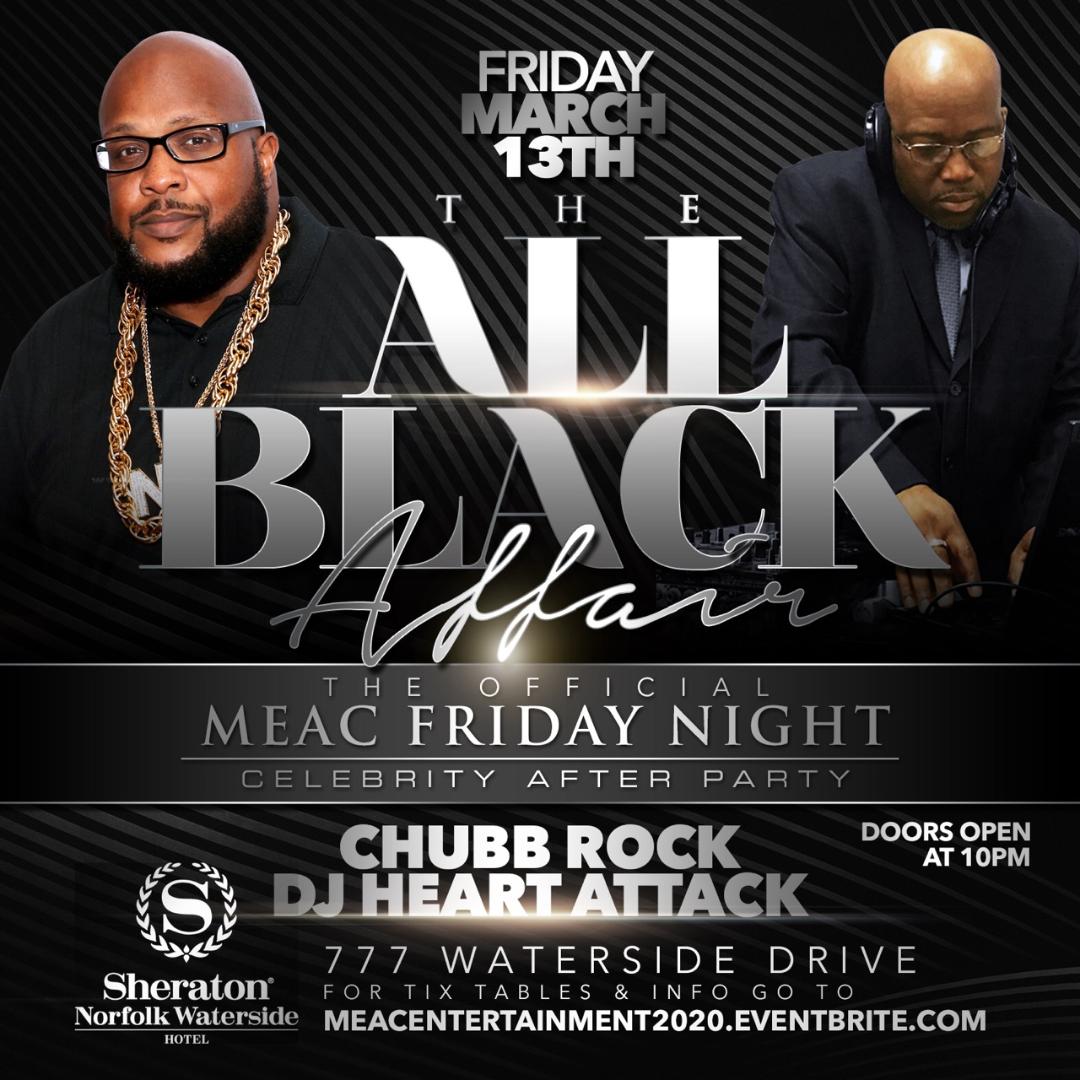 SATURDAY, MARCH 14TH - The Official 2020 MEAC Championship DAY PARTY
We've Moved The Championship Party To The DAY Time! (4p-10p)
w/ Fresh Radio's & iheart Media's DJ BEE & The Legendary DJ Kool and This Year We're On The Water @ The Luxurious Half Moone Cruise & Celebration Center Waterside– Norfolk Waterside (Bldg. Is Waterside)- Full Bars, Tables, VIP Booths w/ Heated Patio On The Water & More. This Exclusive Event Will Sell Out So Get Your Tickets Now! Doors Open @ 4pm.
Note: Parking Available In The Town Point Garage Parking Deck- 110 W. Main St.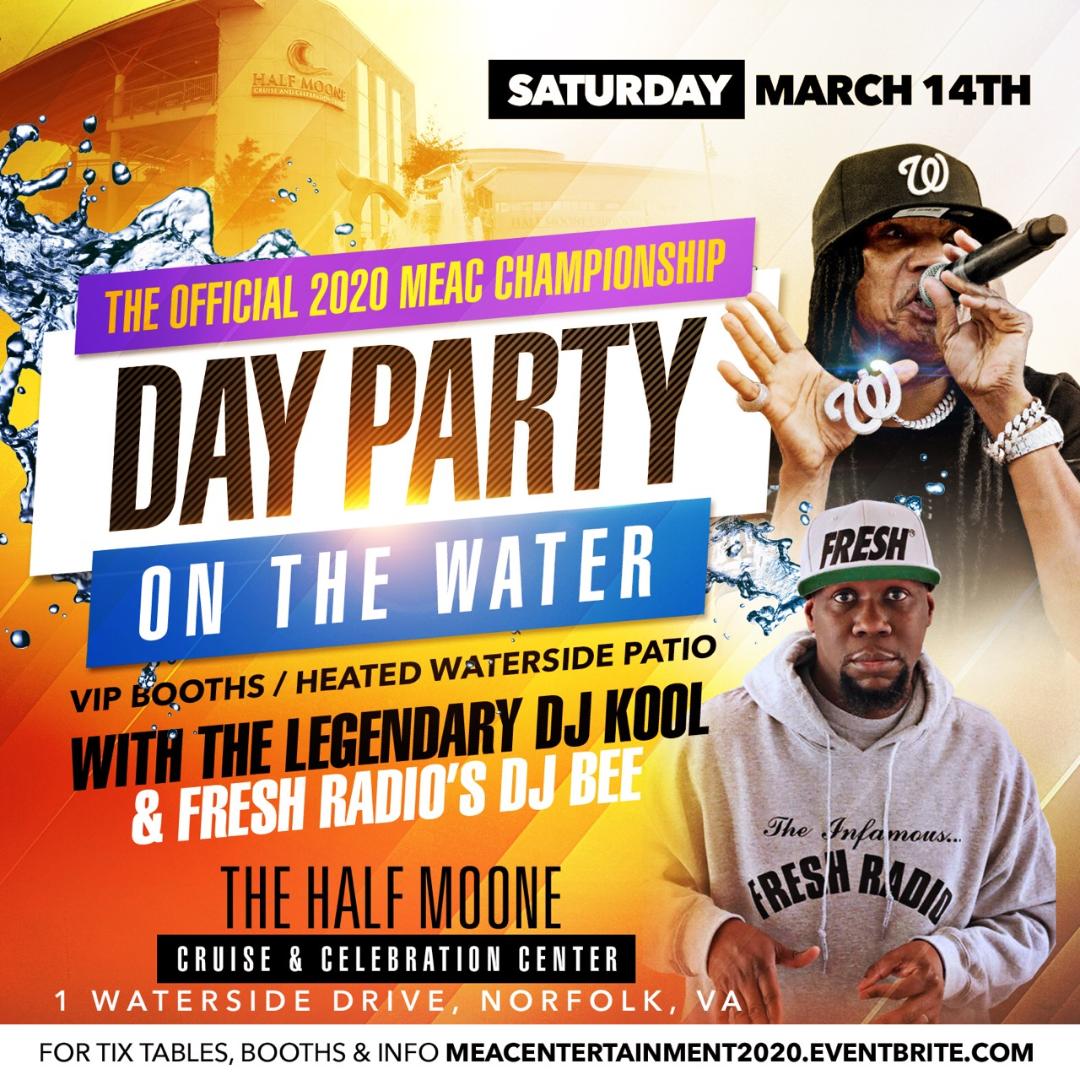 The BIGGEST & #1 Rated Fri. & Sat. MEAC Parties! Get Your Tickets Today!
NOTE: Physical Tickets For Event Available From 12pm- 6:30pm On Thurs 3/12/2020- Sat. 3/14/2020 @ Sheraton Norfolk Waterside (Ticket Location Is Where The MEAC Tournament Info Table Is)
For Any Other Info Email Us @ rockb44@yahoo.com
Also Don't Forget To Join Us On
THURSDAY NIGHT, MARCH 12TH For The Official MEAC Meet & Greet Mixer
@ The GRAIN Rooftop Beer Garden/Bar (Admission Is FREE For This Event)
5th Floor Norfolk Hilton The MAIN- 100 E. Main St. Norfolk
Food, Drinks, Mingling- Rooftop Bar, Heated Patio & This Year...Great Music!