Description
Kayak the Hudson with Mountain Valley Guides
With the most tours, a variety of locations and the best kayak guides on the river, Mountain Valley Guides is the premiere kayak outfitter in the Hudson Valley. The Hudson River offers fantastic kayaking opportunities, with open water, calm marshes, amazing sunsets, and beautiful scenery . Our tours are open to people of all abilities...No experience needed, our guides will have you paddling in minutes.
Hastings is a great place to spend the day with cool places to grab apres kayaking lunch/dinner and drinks. Great views of the Palisades Cliffs and of the New York City Skyline.
Our tour leaves Hastings on Hudson and heads across the Hudson to a little known waterfalls known as Peanut Falls. After a short break we paddle on to Snedens's Landing. The tide will change and we will catch the outgoing current for an easy paddle back to Hastings.
After the kayaking, we will head to City Island for delicious seafood lunch.
Kazimiroff Nature Trail - Pelham Bay Park
After lunch, we can have a fall foliage walk in Kazimiroff Nature Trail - Best Walk New York 2012 according to the Village Voice, and Orchard Beach. An easy walk of about 2 miles long.
Depart Date: June 10th Saturday (Kayaking Time: 11:00 AM - 1:00 PM). Please arrive 15 minutes earlier.
Depart 10:00 AM from Midtown NYC: (Fresh 2 Go) Northwest corner of West 43rd St. & 9th Ave, New York, NY 10036 (Map) Subway lines (Times Sq-42 St): A, C, E, 1, 2, 3, 7, N, Q, R, S.
Return: Depart from City Island around 5:00 PM, and expect to be back in Midtown NYC at 6:00 PM
Includes: Luxury Benz Sprinter van round trip transportation from Manhattan, 2 Hours guided kayaking tour with Mountain Valley Guides (Sneden's Landing - Hastings), and walking in Belham Bay Park.
Cost: Early Birds $69 (Original: $60 + $39 = $99) when booking 7 days in advance; Afterward, Regular $79.
Buy Ticket Here: https://jun2017Kayaking.eventbrite.com/ You can also Chase Quickpay me at jwang4308@gmail.com to avoid transaction fee. (How to Use Chase Quickpay?) When Quickpaying, please indicate the event name/date and your cell phone #. YOUR SPOT IS NOT CONFIRMED UNTIL YOUR PAYMENT IS RECEIVED.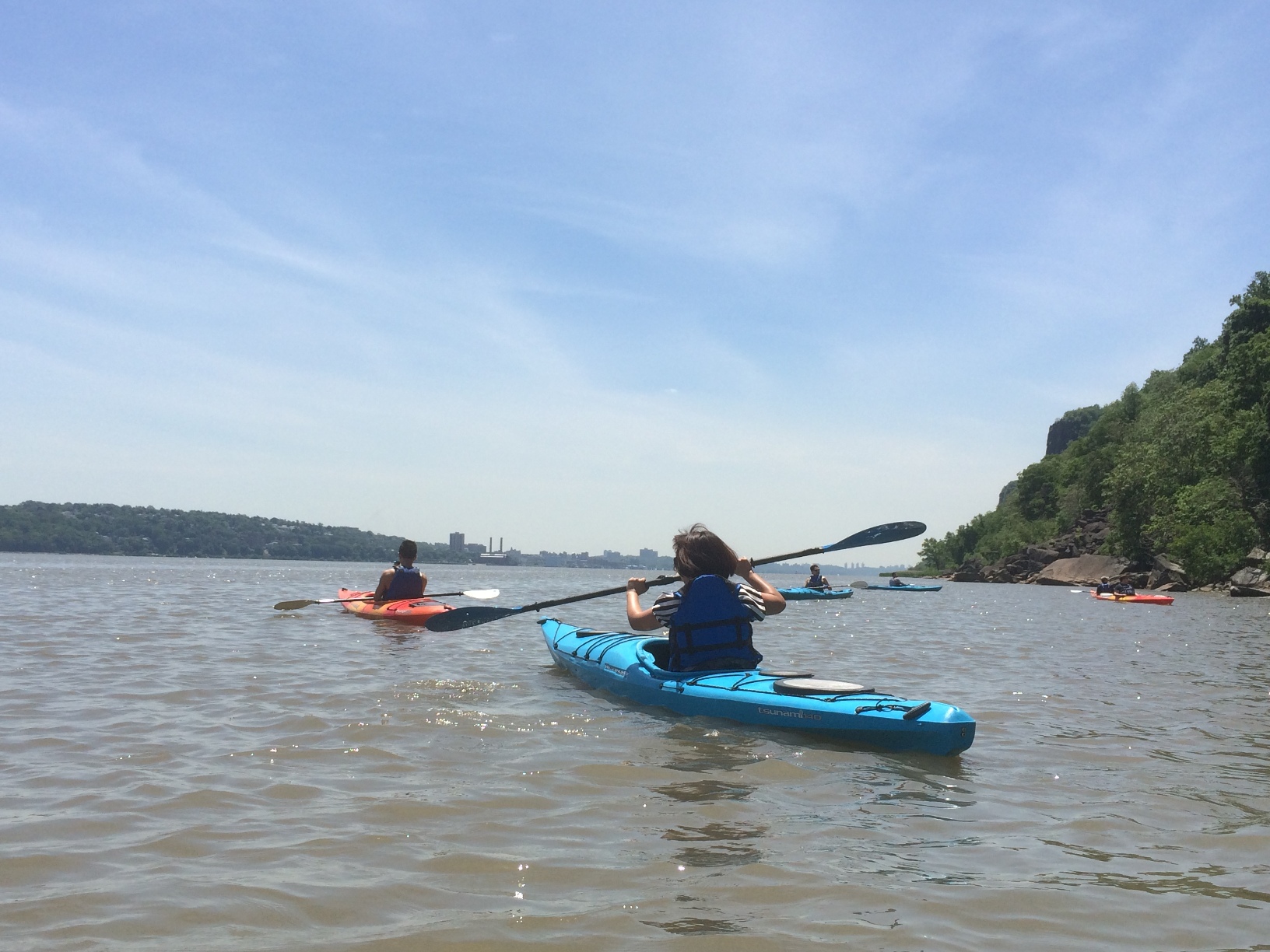 Items to Bring: Extra water bottle, hat, sunblock scream and clothes to change.
Maximum: 12
More Info: http://www.mountainvalleyguides.com/
Refund Policy:
* $10 processing fee if cancelled on or before 7 days prior to the event date;
* 50% refund if cancelled on or before 3 days prior to the event date;
* Afterward, no refund for cancellation or no show; however, spots can be transferred to your friends with $10 processing fee;
* 100% refund if we have to reschedule or cancel the event.
Video from Previous Kayaking Trip
http://youtu.be/7klYxMh0yvo
Pictures from Previous Kayaking Trips
2016 B: https://www.meetup.com/NYCAYS/photos/27282712/
2016 A: https://www.meetup.com/NYCAYS/photos/27098082/
2015 B: https://www.meetup.com/NYCAYS/photos/26387880/
2015 A: https://www.meetup.com/NYCAYS/photos/26179901/
2014: https://www.meetup.com/NYCAYS/photos/23305412/
2011: https://www.meetup.com/NYCAYS/photos/1755101/
By RSVP'ing "Yes", you and your guest(s) are accepting the terms to the Waiver & Release of Liability set forth by NYC Active Young Singles.