2 Hopeful Spinsters: The Dayton Premiere!!!
When and where
Location
Wiley's Comedy Nightclub 101 Pine St Dayton, OH 45402
Description

The Dayton Premiere
Wednesday, June 12th, 2013
8:00 pm, Wiley's Comedy Club
**Located in the Oregon District and there are 2 lots available for parking**
Dayton native and Oakwood H.S. grad Heather Olt and fellow Los Angeles actor Dellany Peace are proud to announce the Dayton premiere of their soon-to-be-released comedic web series!
The doors will open at 7:30pm for an 8:00 pm show.
ADMISSON IS FREE!!!
However, if you want to be a backer for our season finale with the one and only Allison Janney, secure donations can be made via the Paypal icon below, as 2HS is now officially a business...fancy!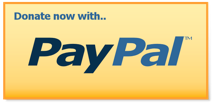 Click HERE for the SPINSTERrific trailer!
2HS will also have a screening in Columbus on June 13!
Click HERE to RSVP for that event! :)
---
2 Hopeful Spinsters is an original web series created by, produced by and starring Heather Olt and Dellany Peace and two real-life happy (GASP!), single ladies living in L.A. Inspired by society's "norms," a few offhanded comments from friends and family and the constant stigma of "spinsterness" hanging over their heads, the series is a little bit "Thelma & Louise," a little bit ADHD and 100 percent "crazy/real." Their PILOT episode marks the jumping off point for 2HS's mission statement to redefine the word SPINSTER by blowing up every myth and double-standard that lies in their path.
2HS had their Hollywood Premiere on May 1st, 2013 at the world famous Arclight Hollywood Cinemas where a sold-out crowd, including co-star Hollywood heavy weight, Michael Madsen, joined them as they embarked on their sometimes humiliating, occasionally time-bending and always empowering adventures of self-introspection and societal experimentation to shatter the glass ceiling that still tries to hold them back.
Tickets will go fast so reserve now to join 2HS on June 12th!!!
---
About Heather Olt:
Since graduating from Oakwood H.S. in 1992, Heather has worked professionally in theatre, television and film. She played one of the lead roles in the tour of Brigadoon that opened at the Victoria Theatre in 1998 and in 2011 performed her one-woman show, Believe It Or Not It's Just Me, to a sold-out crowd at Canal Street Tavern. Her tv/film credits include Scandal, Body of Proof, Up All Night, The Mentalist, American Horror Story, Chuck, Dexter, Eagleheart, Nip/Tuck, the award-winning short Groom's Cake and it's upcoming feature sequel, Birthday Cake.
About Dellany Peace:
North Carolina native Dellany studied at the prestigious AMDA in New York City, toured the country performing with Theatreworks USA and worked in the North Carolina film scene before setting her sights on Los Angeles in 2006. Her tv/film credits include The Doctors, The All American Rejects video Beekeeper's Daughter, Talldega Nights, Bailey, It's Supernatural, & the award-winning feature Save the Date, starring Lizzy Caplan & Allison Brie.
About "2 Hopeful Spinsters":
The web series is directed by James Parris (The Lion King, Spiderman, X2: Xmen United, I Robot, The Curious Case of Benjamin Button). Accomplished writer/director, Matthew Sidney Long (Bailey, X-Gen), joined Peace and Olt early on in penning and producing the series, which features a highly acclaimed cast including Michael Madsen (Reservoir Dogs, Kill Bill: Vol.1, Kill Bill: Vol. 2, Donnie Brasco), Todd Sherry (Suburgatory, Parks and Recreation, Just Go With It, Get Smart, Rita Rocks), Jim Turner (Arli$$, Bewitched, Castle, Grey's Anatomy, The Big Bang Theory), and Zack Stentz (writer- X-Men: First Class, Thor, Starship Troopers, Fringe).