2 Free Drinks + Cover Saturdays on Church Street | 3 for 1 Drinks Power Hou...
Description
(2) FREE DRINKS AND NO COVER WHEN YOU RSVP ON EVENTBRITE
*a guest list will be at the door. Simply show your ID. I RSVP per email. Duplicates will be denied at the door.


It's Saturday Night and you and the homies are hitting the town...
"I want to dance"
"I want to listen to live music"
"I don't care what we do as long as it's cheap"
"Is there a rooftop bar we can go to"
Once again Orlando's #1 Nightlife Website, Whats2Hot.com, has created a Saturday Night for everyone.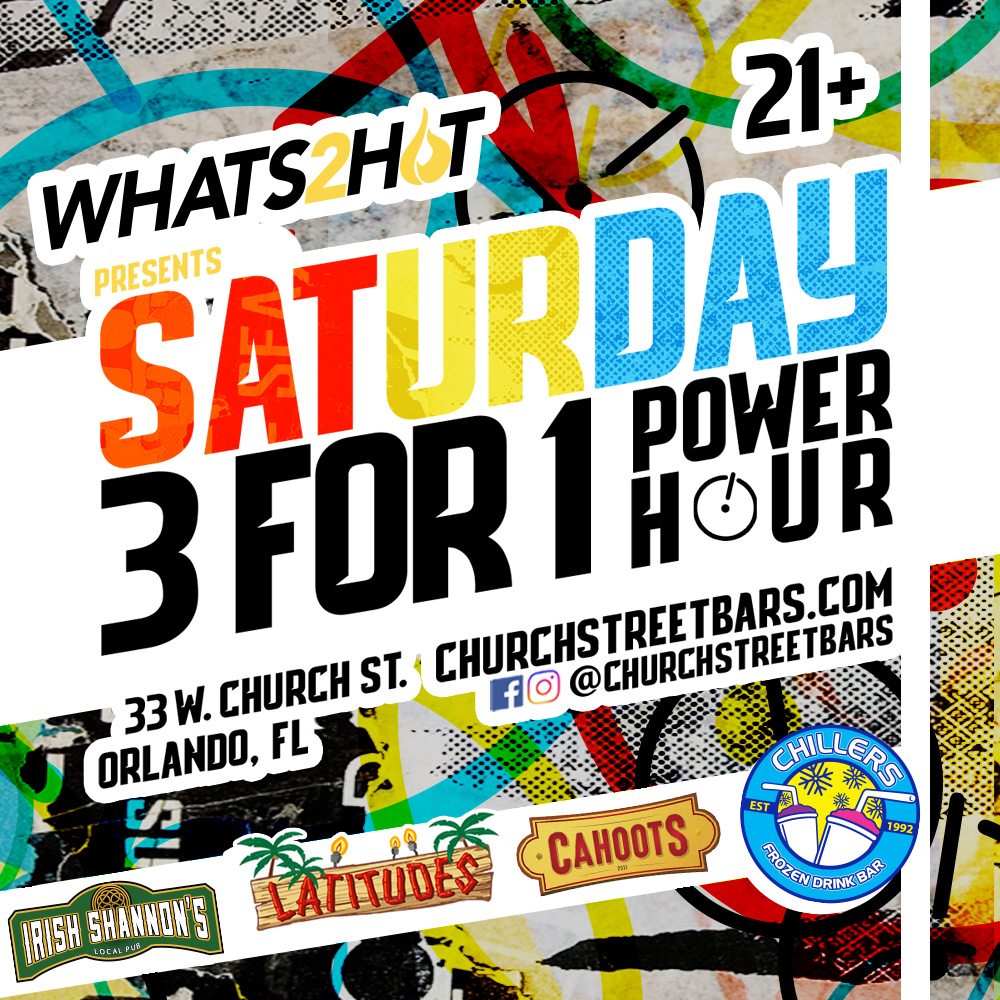 CHILLERS - 3 for 1 Drinks 10-11PM | NIGHTCLUB
Serving up 16 frozen drinks for over 25 years! This is the nightclub with top40, hiphop, and house blaring from the brand new sound system
CAHOOTS- 3 for 1 Drinks 10:30-11:30PM | ARCADE BAR + THROW BACKS

The newest bar on Church Streetequipped with an adult arcade, tons of craft beer, and the best souds from 80,90s, and 2000s.

LATITUDES- 3 for 1 Drinks 10:30-11:30PM | TIKI ROOFTOP BAR
In the hot summer nights of Orlando, sip a MaiThai at the only rooftop tiki bar in the city.
IRISH SHANNON'S- IRISH PUB + LIVE COVER BAND

Not a bad little way to get away from teh craziness of the other bars by sneaking away to Irish Shannon's for live cover bands and drink specials.

21+ | 1 rsvp per person | Questions? Contact the event organizer
Sponsorship oppurnitues are available. For inforation contact the event organizer (found below)