2-Days Fundamental Cell Culture Hands-on Workshop @ Sunway University [OPEN...
Description
2-Days Fundamental Cell Culture Hands-on Workshop
Registration Now Open
RM80 for seminar only - 1 day
RM250 for both seminar and practical - 2 days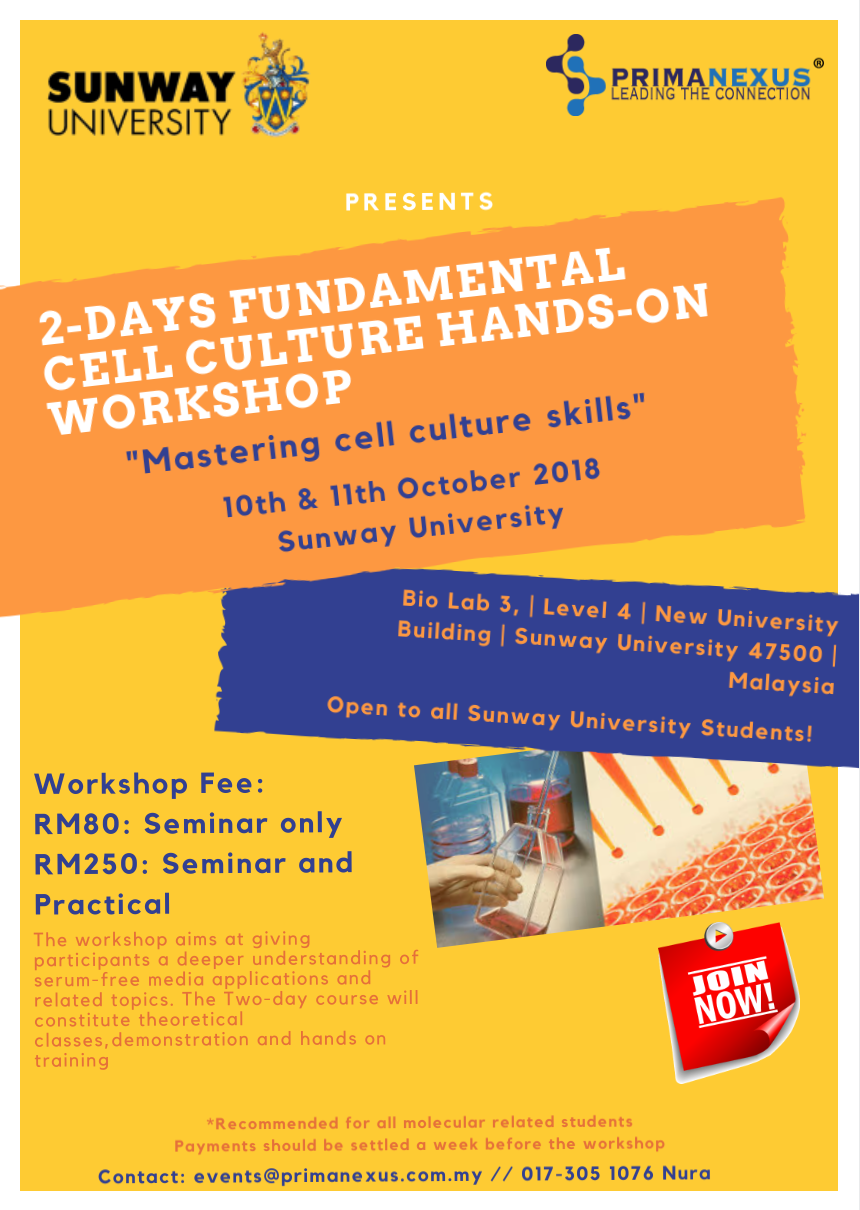 DESCRIPTION
The workshop provides a solid basis for the understanding of the growth of animal cells and combines lecture and laboratory exercises aimed at giving participants a deeper understanding of serum-free media applications and related topics. The Two-day course will constitute theoretical classes,demonstration and hands on training. The contents of the workshop are as follows:
Principle, concept and application of cell culturing techniques

Lab maintenance and subculturing of cells

Preservation and cell revival

Biosafety and clinical waste management

Techniques to check contamination

A checklist to prevent cell culturecontamination
WORKSHOP HIGHLIGHT
A platform to understand the handling of cells in vitro
Learning to perform cell viability assays
Hands on training on performing cytotoxicity
Training on biosafety and clinical waste management
TOPIC THAT WILL COVER
Oveview of Cell Culture Technique
Aseptic Techniqu & Good Cell Culture Practice
Cell Culture Lab Management
Resuscitation of Frozen Cell Lines
Subculture of Adherent Cell Lines
Safety Aspects of Cell Culture
Cell Thawing and cell freezing
Cell line maintenance and subculture
Cell Counting by haemocytometer & cell scepter
Determination of mycoplasma contamination
WHO SHOULD ATTEND?
Science officer, research officer, young scientists, postdoctoral fellows, postgraduate students and individuals that have related work with cell culture
For those who are resgistering using Bank Transfer Payment,

Please deposit the payment into our CIMB Bank account (8006968490), and email in the payment slip to events@primanexus.com.my.
Registration only valid after full payment is received.
Hope to see you there!
Workshop Programme,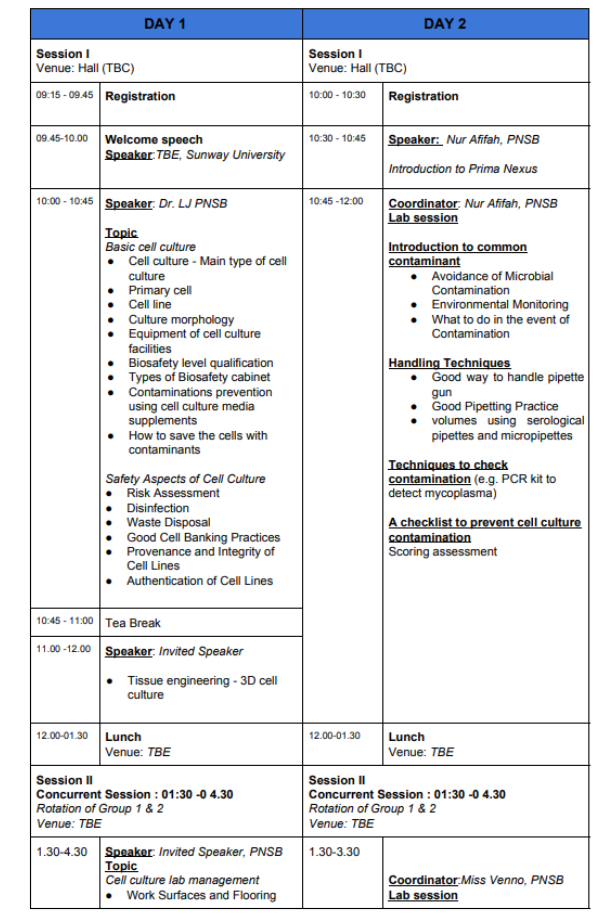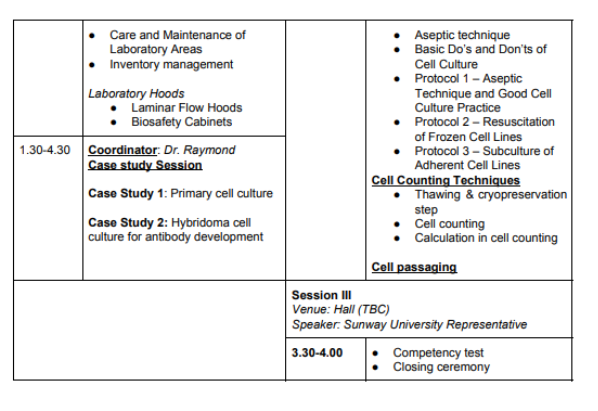 For those who choose to pay through online transfer, kindly make a payment to:
Company Name: PRIMA NEXUS SDN BHD
Nama Bank : CIMB BANK BERHAD
No Akaun : 8006968490