Description
The Spiritual Science Research Foundation is pleased to announce that we are holding an advanced 2-Day spiritual workshop that will build upon the foundational practices and concepts from our October 2-Day workshop (details can be found here). All are welcome to attend our advanced November workshop, regardless if they have attended the October workshop.
Program for the Workshop:


Day 1, November 25 2017
1:00 – 3:00pm | How to better control your Mind & Thoughts

3:00 – 3:30pm | Vegetarian snacks and refreshments will be served to attendees

3:30 – 4:15pm | Subtle experiments to test your Sixth Sense

4:15 – 5:00pm | Collective Chanting session to learn Chanting techniques for better concentration


Day 2, November 26 2017
1:00 – 2:00pm | How to reduce ego for a happier life

2:00 – 3:00pm | Advanced spiritual self-healing techniques

3:00 – 3:30pm | Vegetarian snacks and refreshments will be served to attendees

3:30 - 4:15pm | How to find time for Spiritual Practice

4:15 - 5:00pm | Video presentation about unique spiritual phenomena
Below are the descriptions of the main sessions presented in this workshop:


How to better control your Mind & Thoughts
Do you feel like you need more peace in your life? In a world where our responsibilities and commitments seem to keep growing, people are looking for a way to find inner harmony. In October, we learned how to perform Personality Defect Removal, a unique process that helps us to identify and overcome impressions like anger and insecurity that cause us stress in situations.

In this workshop, we will further explore how to introspect on our thoughts to overcome the impressions in our mind. Join us to learn more about what kinds of impressions there are, what techniques can be used to overcome them, and to hear practical examples about SSRF seekers who have overcome the impressions in their minds through Personality Defect Removal. We look forward to working with you to help you delve deeper on this journey of personal transformation and growth.
How to reduce ego for a happier life
Ego is a one of the greatest impediments in our life which impacts our happiness at worldly and also spiritual level. From a spiritual perspective, ego means considering oneself distinct from others and God. Due to ego, we do all actions with the understanding which is limited to the 5 senses, mind and intellect.
In this interactive session we will help you to understand how to identify where ego can surface in your daily life. For some people ego can lead to personality traits such as Pride, Conceit and Superiority. While for others it can lead to Insecurity and Low Self-Confidence. No matter where on the spectrum you are, through this session we will offer practical guidance on what we can do to reduce ego.
When we begin to make conscious efforts to reduce ego then we begin to understand that the same God Principle exists within all. This leads one to live a happier life and enables us to have a positive impact on those around us.
Advanced spiritual self-healing techniques
In our October workshop, we shared how the spiritual dimension affects every facet of our lives and how doing regular spiritual practice complimented with self-healing techniques will help you overcome many of the problems you are experiencing. Whether the problems are related to physical or mental health, many of them can be alleviated by spiritual healing methods and spiritual practice.
This session will build upon these previous concepts and we will share more powerful spiritual self-healing techniques that we have not covered during the October workshop. These techniques are inexpensive and easy to apply to compliment your current spiritual practice. SSRF encourages self-healing techniques as this enables one to be independent and self-sufficient rather than dependent on others.

How to find time for Spiritual Practice
Do you have goals you want to achieve that you cannot find time for? Maybe you would really like to start spiritual practice, but you do not have the time. Our world is fast paced, and it is difficult for many of us to achieve all we want to do. To make things more difficult, modern living is full of distractions that divert our attention. The end result is though many of us have goals like improving our health, doing good for others, or spiritual growth, these goals tend to take a backseat to other concerns.

Fortunately, there is a solution. Planning and prioritizing your activities will help to provide you with clear direction on how to achieve what you want. We will share with you how to set goals, how to identify your priorities, and how to find time for them. Many have experienced that by planning, it becomes possible to get much more done than before. Join us to learn these techniques from SSRF seekers who have put them into practice and experienced their benefits firsthand.
Registration & Ticket Options
Please click on the "Tickets" option to view the registration options. If you preregister before the event you can receive an Earlybird Discount at $50 (Regular registration is $60). For the Student discount, attendees are required to show a valid student ID on the day of the event. Your registration will help us cover the costs of hosting this event. Tickets are non-refundable but can be transferred to another SSRF event.
We recommend also attending our 2-Day Spiritual Workshop on 21 & 22 October (details can be found here). If you wish to attend both our October 2-Day Workshop and November 2-Day Workshop we can offer you a special discount of attending both 2-Day workshops for $75 (each workshop is $50 at the Earlybird price). If you wish to take this offer or would like more information, please email us.
Please feel free to contact us at ssrfcanada@gmail.com if you have any questions about this workshop or the registration process.
About the presenter: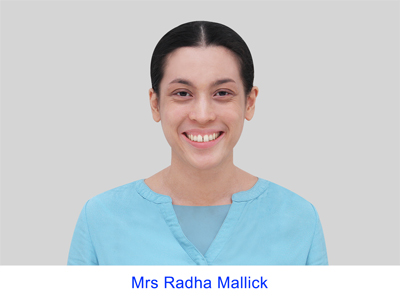 Mrs. Radha Mallick is from Vancouver, Canada and is of Chinese origin. From an early age she was very interested in learning about different cultures, their belief systems, and how each culture perceived God. She started her spiritual practice with SSRF in the year 2009 and quickly started experiencing the benefits of incorporating Spirituality in her day to day life. By profession she is an Early Childhood Educator and studied in Capilano University's ECCE Program. Since 2011, she has dedicated her life to spiritual practice. For the past year she has been living in the SSRF Spiritual Research Center and Ashram in Goa, India with her husband. After living in the ashram she was able to experience firsthand how to live Spirituality. Radha has a lot of love for others so others naturally feel close to her. Currently she is also responsible for all SSRF activities in Canada, SSRF online webinars, and is leading the SSRF promotions team.
This event is organized by:
The Spiritual Science Research Foundation
www.ssrf.org