2 Day Workshop - Awareness About Value Added Tax (VAT) in GCC
Description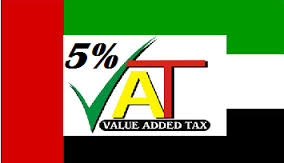 The introduction of VAT in the Gulf Cooperation Council (GCC) member states marks the start of some of the most far-reaching changes in the region since the 1960s.The UAE, Saudi Arabia, Qatar, Bahrain, Kuwait, and Oman have all announced that they are planning to introduce VAT with effect from January 1, 2018, at a rate of 5%.
This specially designed VAT Training program examines the rules and regulations of VAT and clearly demonstrates the procedures and controls that should be in place to ensure VAT returns are submitted accurately and on time.
This training will give you a complete understanding of VAT, covering all the essentials topics and giving you the confidence to know if you are dealing with VAT correctly.
Learning Objectives:
Meaning of VAT

Understand the concept of VAT and its impact on the economy

Understand the impact of VAT on the operational and the financial performance of the business

Differentiate Accounting methods concerning VAT

Calculate Input VAT and Output VAT

Categorize the supplies for VAT calculation

Understand the impact of VAT on the Imports and Exports to the member countries (GCC) and non-member countries (rest of the world).

Preparation of the invoices including VAT and returns

Understand the VAT registration process and prepare required documents for VAT registration

Understand VAT administration, fines and penalties related to VAT filing

Identify common errors in VAT calculation
Who Should attend?
CFO's

CEO's

Entrepreneurs

IT Managers

Finance Managers

HR Managers

Internal Auditors

Accountants

Auditors

Tax Consultants

Cost and Budgeting Managers

Sales Managers

Procurement Managers

Payable / Receivable

HR
Course Details:
Course Title: Value Added Tax (VAT)
Date: April 07, 2017 to April 14, 2017 (2 Fridays)
Timings: 8 AM to 1 PM
Location:
Abu Dhabi, UAE, 104, Al Saqr Tower, CBI Bank Building (
Location
Map
)
Training Fee: AED 1200
For more details: Group Discount Offer/ Pay Now offer
Contact: Ms. Kristal - 050.103.6428 or

kristal@3foldtraining.com

Kindly confirm your attendance to facilitate the organization of the event. Please extend the invite to your friends and colleagues who might be interested to attend.