Description
"Pastel Refresher: Landscape and Underpainting Basics " UART Workshop with Lyn Asselta
Date: Saturday February 11 9:00 am-4:30 pm - Sunday February 12 9:00 am-4:30 pm 2017
Times: Saturday February 11 9:00 am-4:30 pm, Sunday February 12 9:00 am-4:30 pm
Location: The Cultural Center at Ponte Vedra Beach, Ponte Vedra Beach, FL
Instructor: Lyn Asselta, PSA, IAPS MC
Medium: Pastels
Skill level: Beginner to advanced, drawing experience helpful
Number of Workshop Days: 2
Price: $275.00
# of Students: 6-15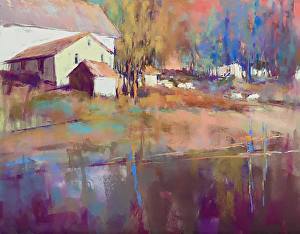 This workshop is geared toward the beginner to intermediate pastelist or anyone who might want a refresher course in basic technique. Lyn will discuss underpainting, composition and color in a brief, but meaningful way. The focus of this workshop will be on getting you excited and ready for a new year of painting!!
From pure liquid pigment, to oil, to watercolor, to hard pastel...UART paper can handle each of these underpainting techniques beautifully to help you create expressive, impressive landscape paintings. You provide the painting supplies and enthusiasm, UART will provide the rest!
About the Artist: Lyn is a Signature Member of the Pastel Society of America (PSA) and a Master's Circle recipient of the International Association of Pastel Societies. She is the founder of the First Coast Pastel Society (FL), a Member of Excellence of the Southeastern Pastel Society, and is a member of the American Artists Professional League. Being an active plein air painter, she enjoys participating in plein air events, especially those that benefit anything having to do with land conservation. In 2009, Lyn had the honor of being an Artist in Residence for the National Park Service at Acadia National Park in Maine. Her work was featured in the February 2016 issue of Pastel Journal and her painting "Blue Morning, Crescent Beach" appeared on the cover. Lyn is available to teach both studio and plein air pastel landscape workshops and classes.

UART will provide you via email with a full list of materials before the beginning of the workshop.
Refunds: Refunds will be made up to 30 days after processing payment. If a cancellation is made during this time, a $20.00 processing fee will be withheld from the cost of the workshop. Cancellations less than 14 days before a workshop is scheduled to begin will NOT be refunded unless of an extreme emergency, and will be decided on a case-by-case basis.
Workshop cancellations: If class is cancelled due to low enrollment, UART will provide a full refund to the attendee.
Lunches & meals: No meal is included in the price of the workshop. You will have the choice of bringing your own food to the studio or go out to a nearby restaurant or deli on lunch break.
Accommodations: Please book your own accommodations if you need any. If you need help finding hotels in the area, we may provide you with some local recommendations.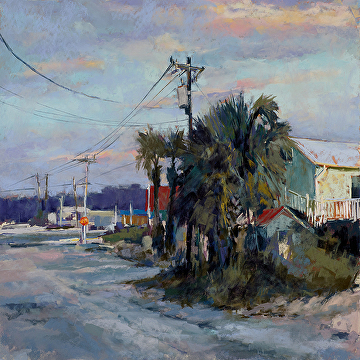 Date and Time
Location
The Cultural Center at Ponte Vedra Beach
50 Executive Way
Ponte Vedra Beach, FL 32082