Description
"Painting the Landscape in Pastels" UART 2-Day Workshop with Kathy Dolan
Date: Saturday May 5, and Sunday May 6 2018
Times: Saturday May 5 10:00 am-5:00 pm, Sunday May 6 10:00 am -5:00pm
Location: One Sky, Ontario, CANADA
Instructor: Kathy Dolan
Medium: Pastels
Skill level: Beginner to advanced
Number of Workshop Days: 2
Price: $245.00

Do you want to learn how to paint with the pastels? It can be very overwhelming with all of the choices of different products out there on the market. This workshop will provide you with UART Premium Sanded Pastel Paper and a variety of pastels for use during the workshop to learn techniques and to complete a landscape painting.
On the first day of the workshop, Kathy will begin with a hands on introduction to using different types of pastels and UART Sanded Pastel paper. Students will experiment and practice pastel painting and gain a better understanding of underpainting techniques.
On the second day, Kathy will discuss the components of a successful landscape painting and you will then work alongside as Kathy demonstrates her process step by step. A photo reference will be provided, but you are welcome to work from your own reference photo if preferred.
This event is being held at Open Sky, a modern fusion of retail, gallery and workshop space for artists. Visit them at https://www.facebook.com/oneskystore/
About the artist:
Kathy Dolan, MPAC, PAC, SCA, NOAA is an international award winning artist who has exhibited in juried and group exhibitions in Canada and the U.S. She has won awards for her pastels, graphite, watercolor, photography, and oil paintings. She has been published in various art magazines as well as soon to be released publications with North Light Books- Strokes of Genius 9 and 10. Kathy holds Master Pastellist status with Pastel Artists Canada, is a signature member with The Society of Canadian Artists, Northern Ontario Art Association and is a member of the Sudbury Art Club. From florals, to landscapes, to people and wildlife; she is compelled to capture a true sense of life in her work. Second to painting, she loves to teach what she has learned. Kathy and her husband live in the beautiful La Cloche Foothills where she finds plenty of inspiration.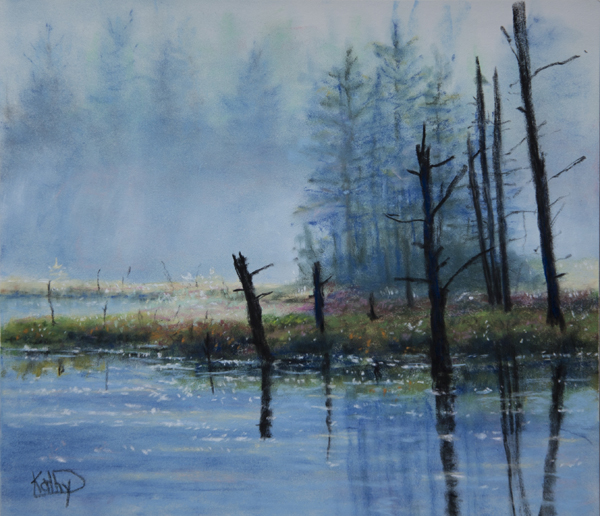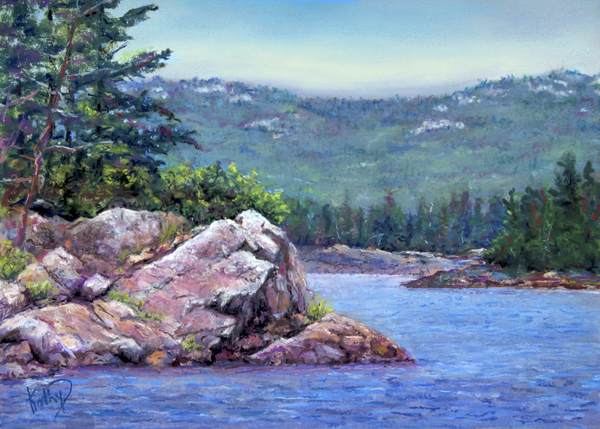 UART will provide you via email with a full list of materials before the beginning of the workshop.
Refunds: Refunds will be made up to 30 days after processing payment. If a cancellation is made during this time, a $20.00 processing fee will be withheld from the cost of the workshop. Cancellations less than 14 days before a workshop is scheduled to begin will NOT be refunded unless of an extreme emergency, and will be decided on a case-by-case basis.
Workshop cancellations: If class is cancelled due to low enrollment, UART will provide a full refund to the attendee.
Lunches and meals: No meal is included in the price of the workshop. You will have the choice of bringing your own food to the studio or go out to a nearby restaurant or deli on lunch break.
Accommodations: Please book your own accommodations if you need any. If you need help finding hotels in the area, we may provide you with some local recommendations.