Description
DESCRIPTION
To be a mindful and compassionate leader means to influence people in a way that does not involve politics or putting pressure on people - it means to go from the I to the WE and to care about more than just the result of a task - everyone can develop these skills because they are deeply ingrained in us as humans.
Join us for 2 days to develop your emotional intelligence and exploring how you can connect with your own compassion in a way that serves yourself, the WE and your business. We will use communication techniques, coaching sessions, mindfulness techniques, group and individual exercises to get you deeper into the way you want to show up as a new leader. Start this exciting quest now together with a supportive community!
COURSE SCHEDULE
Day 1: 10.00-18.00 h
Part 1: Who am I as a leader
Part 2: Self-Awareness
Day 2: 10.00-18.00
Part 3: Authentic Communication
Part 4: Connect to the wisdom of your heart
PLEASE BRING
Your Journal (book to write in) & a pen
Comfy clothes for physical exercises
Course hosts: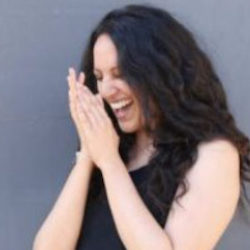 Mounira Latrache: Mounira's vision is that we will find a way to work with each other that includes the diversity and passion of the whole person, that aims to find solutions for the greater good as a community and is fun at the same time. She also wants to bring love & compassion into this environment because she believes that change in the inside inspires change outside and will contribute to world peace.
Before launching Connected Business, Mounira was leading the YouTube Space Berlin and heading YouTube PR for Germany, Austria & Switzerland. During her 5 years at Google she dedicated 20% of her working time to spreading mindfulness at Google and externally. Mounira has 15+ years of management experience leading international brands. In previous years she lead brand communications and marketing initiatives for Red Bull and BMW. Mounira is also a trained business coach, Forrest Yoga teacher and facilitates mindful leadership trainings across the world.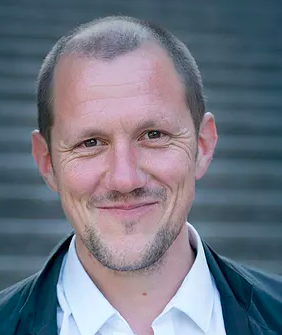 Angel Hernandez: From early childhood on, he has been asking himself, how we can grow into our highest accessible potential, as individuals and society? To find answers he undertook numerous travels into the inner and outer world, always investigating this question and bridging worlds between engineering, neuroscience, high-performance, entrepreneurship, mindfulness and indigenous tribes.
Angel supports individuals, groups and organizations to connect with their true purpose and visions and supporting them to get the right tools and strategy for their growth. As an entrepreneur, he understands the world as a field of possibilities and he strongly believes that the future is in the hands who take responsibility for their society and next generation.
He is an international expert for co-creative project development, therefore he trains people around the world and gives impulses as speaker. His goal is to create a new way of leadership and doing business – driven by a joint purpose: connected, peaceful, inclusive, mindful, respectful and caring.
MORE TRAININGS
This training is part of our train-the-trainer program:
Module 1: Find your passion and purpose

Module 2: Compassionate Leadership

Module 3: Co-creative working

Module 4: 3-week train-the-trainer intensive
After finishing all 4 modules you will receive a train-the-trainer certificate to give these trainings in your company.
For more information, please visit www.connected-b.com
Any questions? Send us an email: contact@connected-b.com
---
TICKET INFORMATION
After the purchase you will receive a confirmation email from eventbrite our ticket partner. Your E-Ticket will be attached in this email. Important: if you did not receive a confirmation email, please check your spam folder, if you still do not find it please click here and contact eventbrite.

If you encounter technical issues with the order process please klick here and contact Eventbrite.

Do you want to look at your order again or actualize it? Here you will find all information.

All purchases are binding.

Mentioned facilitator or speakers can be subject of change.
I accept the tearm of use for my purchase of the online ticket. Here you will find the general terms and conditions.
TICKET INFORMATION
Nach deinem Kauf erhälst du eine Bestätigungsemail von Eventbrite, unserem Ticketingpartner. Dein E-Ticket(s) findest du im Anhang dieser Mail. Wichtig: Wenn du keine Bestätigungsmail erhalten hast, überprüfe bitte deinen Spam-Ordner. Wenn du sie auch dort nicht finden kannst, dann klicke bitte hier und wende dich an Eventbrite.

Solltest du andere technische Probleme mit deiner Bestellung haben, klick bitte hier und kontaktiere Eventbrite. Weitere Fragen und allgemeine Informationen zum Festival findest du hier.

Möchtest du dir deine Bestellung noch einmal ansehen oder sie aktualisieren? Hier findest du alle Infos dazu.

Alle Käufe sind verbindlich.

Die genannten Lehrer und Redner sind zum Zeitpunkt der Veröffentlichung bestätigt, können sich jedoch kurzfristig ändern.
Ich akzeptiere die Nutzungshinweise zum Kauf eines Online-Tickets. Hier findest du die Allgemeinen Geschäftsbedingungen.