Kiersten's Ride 2021 is a suicide prevention conference for those who work with individuals at risk for suicide.
About this event
Kiersten's Ride 's 2021 Suicide Prevention Conference for community members will provide training for those who would like information when dealing with anyone at risk of suicide. Our goal is to help reduce the stigma associated with the topic of suicide, provide education, crisis assessment and application of suicide prevention and intervention skills. This 2-day educational training is intended for anyone who works or interacts with someone at risk for suicide.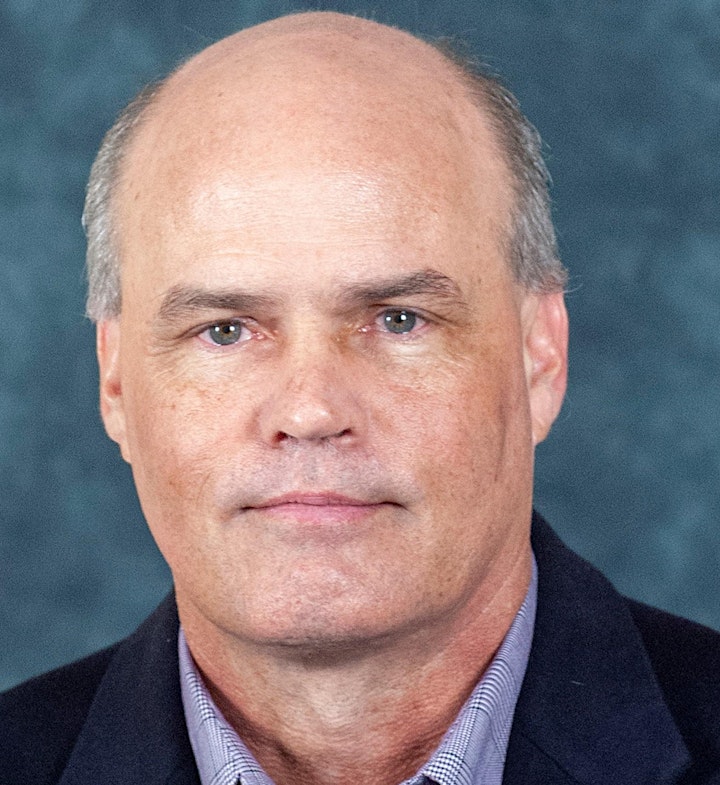 Dr. Thomas Joiner, keynote presenter, is an American academic psychologist and leading expert on suicide. He is the Robert O. Lawton Professor of Psychology at Florida State University, where he operates his Laboratory for the Study of the Psychology and Neurobiology of Mood Disorders, Suicide, and Related Conditions. He is author of Why People Die by Suicide (Harvard University Press 2005) and Myths about Suicide (Harvard University Press 2010), and the current editor-in-chief of Suicide and Life Threatening Behavior. In his presentation, "Why people die by suicide" he proposes three factors that mark those at most risk for death by suicide.
2021 Kiersten's Ride Suicide Prevention Conference for Community Members
These trainings are open to all
Day 1:
8:00-8:30 Check-In
8:30-10:30 Keynote Presentation, "Why People Die by Suicide" - Dr. Thomas Joiner
10:30-10:45 Break
10:45-11:35 Grief Journey - Barb Smith
11:35-12:30 Suicide Prevention: Youth Suicide: Let's Talk About It - Barb Smith
12:30-1:30 Lunch/Networking
1:30-2:30 Human Trafficking - Kim Van Hooser
2:30-2:40 Break
2:40-4:00 Understanding Trauma, It's Impact and Beginning to Build Resilience in the Lives of Those Affected - Heather Samkowiak
4:00-4:15 Break
4:15-5:00 Building Safer Communities - Lisa Clavier
Please take 30 minutes of your evening to practice some form of selfcare.
Day 2:
8:00-8:30 Check In
8:30-9:20 CMH: Assessment and Services - Kristy Torsky
9:20-10:10 Social Media and its role with youth Mental Health - Trooper Hebner
10:10-10:20 Break
10:20-11:30 Recovery Supports and the MANY Pathways of Recovery - Tory Werth/Joyce Fetrow
11:30-11:40 Break
11:40-12:30 Suicide Prevention and Survivors of Domestic and Sexual Violence - Angie Linesman
12:30-1:30 Lunch Break/Networking
1:30-2:30 Veterans Suicide Prevention - Wendy Schultz
2:30-3:20 Growing The Good: Regulating Your Nervous System to Promote Well-Being - Amy Janssens
3:20-3:30 Break
3:30-5:00 Supports for Youth Experiencing Suicide Risk - Cindy Ewell Foster/Anne Kramer
5:00-5:15 Wrap Up and Thank You
Please take 30 minutes of your evening to practice some form of selfcare.
** Speakers/times subject to change based on presenter availability.
Continuing Education Credits in the areas of Nursing, Social Work, Michigan Teacher Hours, Certified Public Health, and Addiction Professionals have been applied for. MCOLES will be offered for Law Enforcement Officers.

Organizer of 2-Day Suicide Prevention Conference: Community Members Training
Kiersten's Ride is a 501(c)(3) nonprofit organization dedicated to bringing help, hope, and healing through suicide prevention programs in Northern Lower Michigan. We are committed to raising awareness in our community so that future acts of suicide may be prevented. We are committed to educating the communities so that lives may be saved.