Description
Click the image above to watch the video about our workshop
The Spiritual Science Research Foundation and the Maharshi University of Spirituality is pleased to announce that we will be holding a 2-Day Spiritual Workshop in Adelaide, Australia. These unique spiritual workshops elucidate the entire spectrum of Spirituality and spiritual practice to empower and enrich your spiritual journey. We have been holding spiritual workshops overseas and have received positive response. It has helped bring a life changing experience for many. We welcome you to participate and avail this opportunity.
Program for the Workshop:
Day 1, April 7th 2018
1:00 – 3:00 pm | How to Overcome your Stress & Anger (Part 1)
3:00 – 3:30 pm | Biscuits and light refreshments will be served to attendees
3:30 – 5:00 pm | Powerful Self-Healing Techniques

5:00 – 5:30 pm | How to live a peaceful life in the present times

5:30 – 6:00 pm | Questions & Answers on any topic of Spirituality


Day 2, April 8th 2018
1:00 – 3:00 pm | How to Overcome your Stress & Anger (Part 2)
3:00 – 3:30 pm | Biscuits and light refreshments will be served to attendees
3:30 – 5:15 pm | Unique video presentation on spiritual research

5:15 – 6:00 pm | Chanting technique to achieve calmness of mind


This workshop is for people who are spiritually inclined:
Interested in learning about various aspects of spiritual practice and gain unique tools that will facilitate faster spiritual growth. Regardless of religion, gender, social or financial status, every one of us wants to be happy and it is this common need that binds us together. This workshop delves into how to alleviate pain and gain perpetual Bliss using spiritual tools.

Wanting to learn how to apply self-healing spiritual remedies to overcome problems that have their root cause in the spiritual dimension. Spiritual dimension is that unseen dimension which we cannot comprehend with our 5 senses mind and intellect, but it continues to affect us nonetheless.

Looking for a platform to clarify their questions and receive individual guidance for their spiritual practice.

Wishing to connect with a group of like-minded individuals who are desirous of making Spirituality a way of life


Below are the descriptions of the main sessions presented in this workshop:


How to overcome your Stress & Anger
We live in a highly-connected world where our collective actions and attitudes have an effect on society and the environment. While modern science has made tremendous strides in understanding human anatomy, little has been done to understand deeper aspects of our consciousness. What governs human behaviour and why do we do the things we do?
We are all moulded by society to put up a strong front that shrouds our inner most feelings which can include some form of unhappiness or stress. We try to show that we are in control, but what if we aren't and are actually breaking inside and experiencing stress? Is there a way out of this situation and charade that we all take part in?
This is precisely what we would like to address in the upcoming workshop. While in part it is a stress management workshop, we would be devaluing it by limiting its scope to just avoiding stress. When we look at the factors causing stress; intrinsically it is the personality defects in people.
The Personality Defect Removal Process which we would like to share with you is a game changer and if practiced conscientiously can be a vital asset to any person. It works at the subconscious level of a person's mind to bring about a positive change. It helps people see life with far more clarity, to understand the pitfalls to avoid and the areas to nurture.
Everyone wants to experience more happiness in life and to truly achieve this we need to go deeper within ourselves. How we react or respond to situations depends on the impressions within our sub-conscious mind. In this interactive session we will guide you on how to identify which impressions or personality defects are causing you stress or reactions such as anger and share with you an effective spiritual technique that will help you overcome them.
This technique called The Personality Defect Removal Process has been developed by, His Holiness Dr Athavale, the inspiration for SSRF and the founder of the Maharshi University of Spirituality. In His earlier professional life, He was a Clinical Hypnotherapist with a strong research background in the field and has achieved international recognition. He was the author of many journals and peer reviewed articles on the subject of Personality Development and Clinical Hypnotherapy.
By combining aspects from both His background in psychiatry and from His vast knowledge of Spirituality, this technique has helped thousands of people to overcome the blocks in their lives preventing them from experiencing their true joyous nature. It has helped them to overcome debilitating personality defects such as fear, anger and insecurity allowing them to experience transformational change in their character for the better and this way improving their lives.
Powerful Self-Healing Techniques
Most of us have no inkling when faced with a problem that it can have its root in the spiritual dimension. We mostly try to alleviate suffering at the physical and psychological level. That is why despite best efforts problems don't go away, leaving us flustered. In this interactive session we will help you to understand how the spiritual dimension affects every facet of our lives and how doing regular spiritual practice complimented with self-healing techniques will help you overcome many of the problems you are experiencing. Whether the problems are related to physical or mental health, many of them can be alleviated by spiritual healing methods and spiritual practice.
With practical demonstrations, videos, and real-life case studies, we will guide you on how to implement powerful spiritual self-healing techniques. These techniques are inexpensive and easy to apply to compliment your current spiritual practice. SSRF encourages self-healing techniques as this enables one to be independent and self-sufficient rather than dependent on others.
Chanting technique to attain calmness of mind
With our busy and demanding lifestyles, it is often difficult to maintain stability and calmness from within. Our mind is bombarded with millions of thoughts throughout the day and this can leave us feeling mentally drained by the end of it. Some of us may have tried different techniques to overcome this obstacle to attain calmness of mind, but there is one simple technique that is very effective for achieving this.
In this session we will share with you a chanting technique that will overpower the various impressions in the subconscious mind that give rise to excessive thoughts. Chanting is also the most conducive spiritual practice in today's time since it can be done anywhere and anytime without restrictions. Learn how chanting works and which chant is suited for you to attain calmness of mind as well as spiritual growth.
Registration & Ticket Options
Please click on the "Tickets" option to view the registration options. Your registration will help us cover the costs of hosting this event.
Please feel free to contact us at ssrfau@gmail.com if you have any questions about this workshop or the registration process. Phone number - 1300889908
How to get there
Warriparinga Drive is located on the South side of Sturt Road between Bus stop 29 and 29A.
LKCC is located at the end of Warriparinga Drive which is approx. 400 metres from Sturt Road.
Please park along the side of Warriparinga Drive.
Presenters of the workshop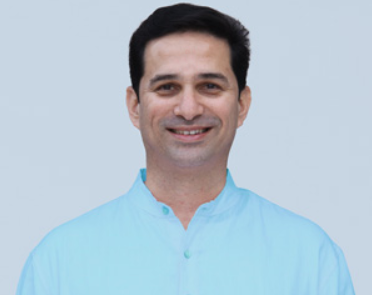 Mr Sean Clarke is the editor the Spiritual Science Research Foundation (SSRF) website. The website is devoted to publishing unique knowledge gained through spiritual research and answers questions on the spiritual dimension and how it affects our lives. Sean has an MBA from the prestigious Monash Mt Eliza business school in Melbourne Australia and has worked as a strategy analyst in well-known dot coms in Australia. However, his keen desire to know about the spiritual dimension led him to give up his career 10 years ago and live in an Ashram and Spiritual Research Centre in Goa India, studying and researching various spiritual phenomena and publishing it on the SSRF website. The result? Ten years later the ssrf.org website attracts close to a million visitors a month from all over the world and is considered a leading website in the spiritual field including being referenced by a number of academic institutions. Sean's inner urge to help humanity led him to devote his life to the spiritual cause and help people unravel this spiritual dimension which affects their lives. Sean has conducted many spiritual workshops and lectures worldwide which have helped people grow spiritually. He is one of key seekers involved in creating content, documentaries, audio-video presentations and research for the website. Empowered by the success of SSRF, Sean has been instrumental in developing the website of www.spiritual.university and is one of its faculty members.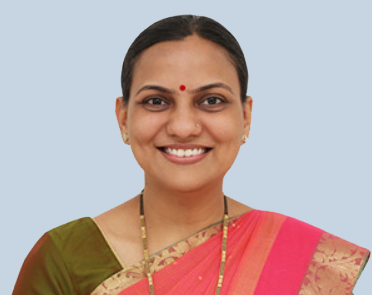 10 years ago, Shweta Clarke walked away from a lucrative career and adopted a path less travelled. The spiritual call within her led her to the Spiritual Research Centre and Ashram in Goa, India. From her early childhood, Shweta had an innate love for God and wished to serve Him. She always imagined devoting herself completely to spiritual practice; but wondered how she would go about it. When she met His Holiness Dr Athavale for the first time in 1997, Shweta knew her spiritual search was over. During the last decade she has been residing at Spiritual Research Centre and Ashram and under the guidance His Holiness Dr Athavale has devoted her life to spiritual practice and understanding universal spiritual principles that affect our lives. At the Ashram, she is involved with various activities in service to God such as conducting 5-Day Spiritual Workshops, nurturing seekers, spiritual research, answering questions on the SSRF website, video production and webinars. For the last 3 years, Shweta has travelled across South East Asia to Singapore, Melbourne, Hong Kong, Kuala Lumpur, Jakarta, Bangkok sharing the benefits of spiritual practice and a spiritual way of life and her experiences of Ashram life.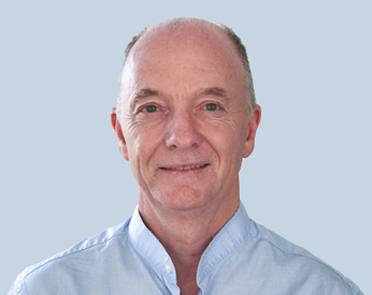 From a young age, Simon Hughes felt that there must be more to life than what can be seen or experienced within our external or worldly environment. During his career as a senior manager of electronics companies in Australia and China, Simon felt that his true purpose in life was not being realised. This led him on a path of discovery and exploration through various religions and new age philosophies. Simon found the SSRF website and began chanting the Name of God and attending weekly satsangs (spiritual meetings). Within a very short time he began to experience life-changing benefits and a profound closeness to God which re-energised his life. Simon is always cheerful and those around him become even more enthusiastic about spirituality after interacting with him. He is now actively involved in spreading spirituality by answering questions of the readers from the SSRF website, leading the SSRF promotions team worldwide, and conducting SSRF workshops in Australia.
This event is organized by:
The Spiritual Science Research Foundation
& the Maharshi University of Spirituality