2-Day Salsa Boot Camp Atlanta Ga + Latin Dance Party Sat April 5th & 6th
When and where
Location
Blissful Feet Dance Studio - Duluth Ga 2131 Pleasant Hill Rd Ste 130 Duluth, Georgia 30096
Description
Salsa Atlanta & Dancing4Fun Presents
2-Day Salsa Boot Camp, Atlanta Ga
Featuring World-renowed - Al 'Liquid Silver' & Yasmine Espinosa
Saturday April 5th & Sunday April 6th 2014

-- Multi Location Event ----
Workshop @ Blissful Feet Dance Studio, Duluth Ga
Salsa Dance Party @ Thirsty's Bar & Grill, Lilburn Ga



We have taken these past few weeks to make sure we have almost every detail ironed out and ready for the Grand Opening of our return back to holding Saturday Latin Nights @ Thirsty's. We will, of course, continue to improve and make our weekly Saturday parties even better each week, but in the meantime...
Salsa ATL and Dancing4Fun are honored and very proud to have Al & Yasmine Espinosa visit Atlanta to help us celebrate the rebirth of Noche Caliente Saturdays at "La Sala De La Salsa."
Al 'Liquid Silver' Espinosa is not only a world-renowned instructor, but also considered to be one of the pioneers of "LA Style" Salsa. I have no doubt you will agree that his style is both impressive and unlike any other!
I've been communicating with Al for about a year now, and finally got to meet him and Yasmine a few weeks ago. They are both very nice, also quite passionate about dancing and enjoy teaching. They are looking forward to performing at our Grand Opening and teaching a 2-day Salsa Boot Camp.
If you are an experienced Salsa dancer, comfortable with cross-body leads (CBL) and Salsa turns, and want to learn from one of the top performers & most sought-after instructors in the industry, this is your chance!


Al & Yasmine will also be available for private lessons during their Atlanta visit.Check out all of the info below and feel free to call or text me, with any questions you might have.
Sean-Christopher - 770.855.4396


Meet your Instructors: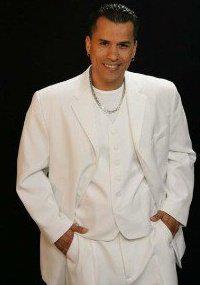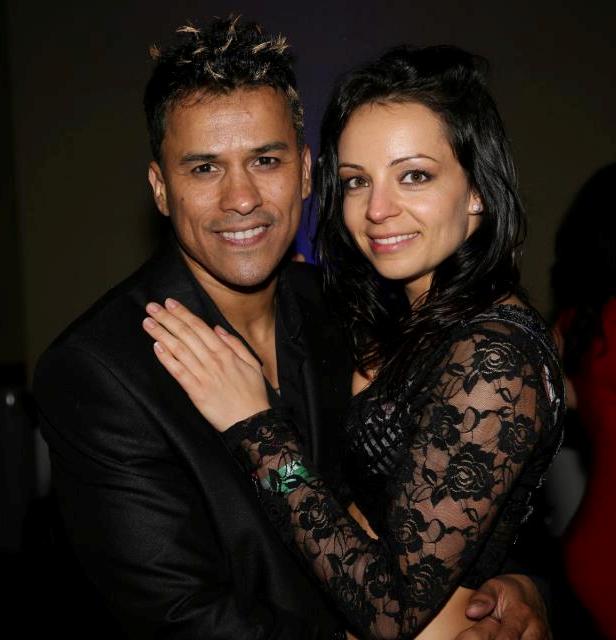 AL "Liquid Silver" Espinosa & Yasmine Espinosa
Al (aka 'Liquid Silver') from Los Angeles, California, is one of the pioneers in the Salsa scene, and is known for his unique style and very original salsa shows. He has taught and performed in over 50 countries around the world. Al combined old school hip hop dance and popping with salsa and called it 'Millennium Style.'

He is known for his theme shows such as: Beetle Juice, Terminator, Cowboy, Transformers,
Pepe le Pew etc.
Here are a couple of videos of Al 'Liquid Silver' Espinosa. If you want to see more, check him out on YouTube. I'm sure you will see countless awesome performances by Al with various talented dance partners.
Al has performed with several Latin music artists such as Tito Puente, Jr., Luisito Rosalio, Jose Alberto Canario, Palabra, Jon Secada. He has also performed in the off-Broadway musical in New York City called 'Latin Madness,' with some of New York's best Salsa dancers: Santo Rico, Descarga Latina, Jesus Aponte, Mario B., Franklin Diaz, Candy Mena, Stracy Diaz and more.
Al also has done shows for Univision, Telemundo, and Mega TV3.
Although Al 'Liquid Silver' is from Los Angeles and dances L.A. style, he also lived in NYC to be trained in 'on- 2' New York style.
In the last few years, Al has mainly focused on teaching, and perfecting his salsa syllabus that has helped people who had struggled to learn how to dance to become very good dancers.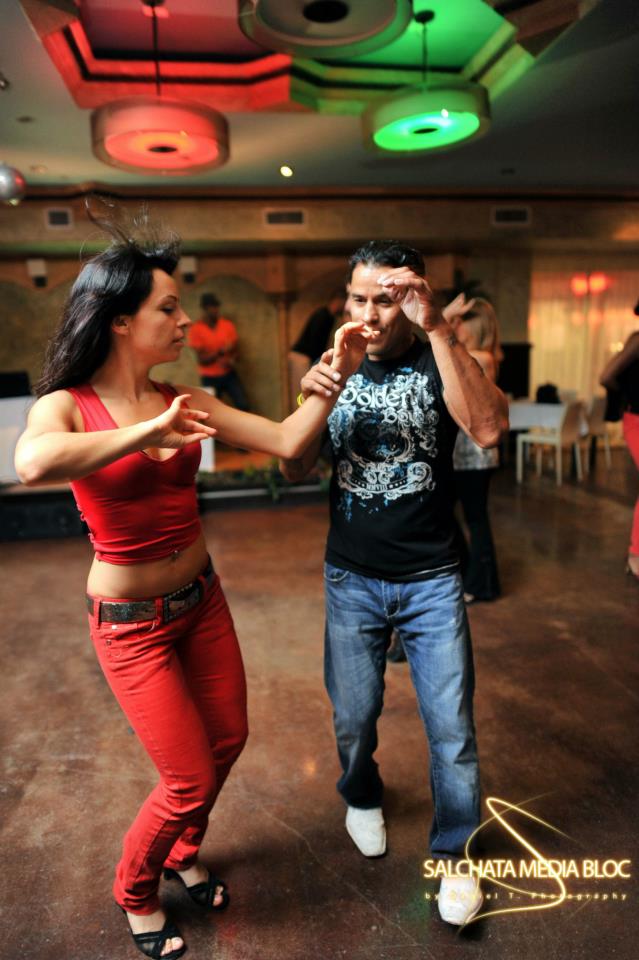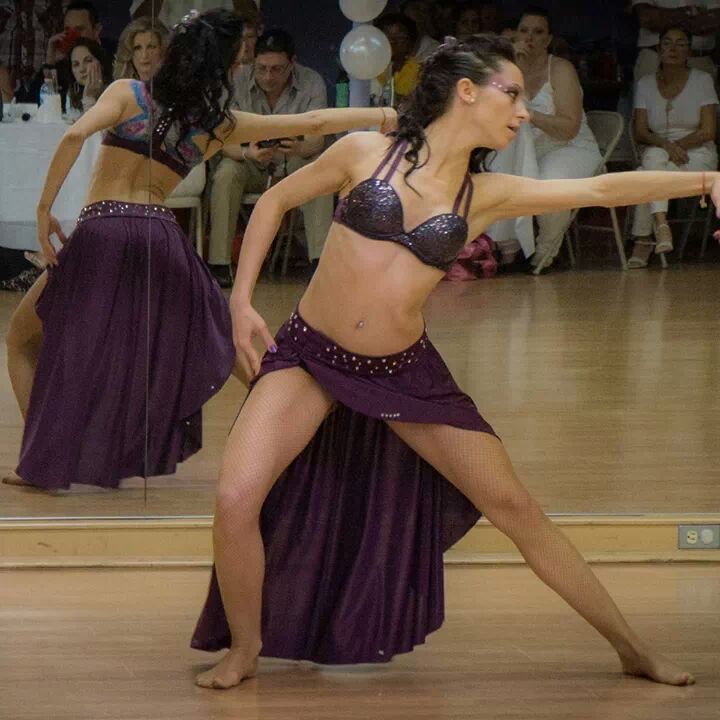 AL & YASMINE have recently teamed up and now together have formed a dynamic couple with a nice balance of grace, chemistry and precision on the dance floor. They have been sharing their passion for Salsa and training many skilled dancers in the Miami, Florida area.
If you are looking to improve on your Salsa dance skills, whether you want to learn some new patterns, improve on your styling or sharpen up your technique, this 2-day Salsa Boot Camp in Atlanta is a must attend!
.

Check out what to expect in the boot camp.
Salsa Boot Camp Schedule:
Salsa Boot Camp location:

Blissful Feet Dance Studio -
2131 Pleasant Hill Rd Ste 130
Duluth Ga 30096
(SIGN ONLY SAYS "DANCE STUDIO")
Located in the Mall Corners Shopping Center besides a Mings BBQ. (This is the same shopping center as H.H. Gregg.& Cititrends )



Saturday April 5, 2014
Check-in 10:30 AM -- Class will start promptly @ 11am! - Don't be late!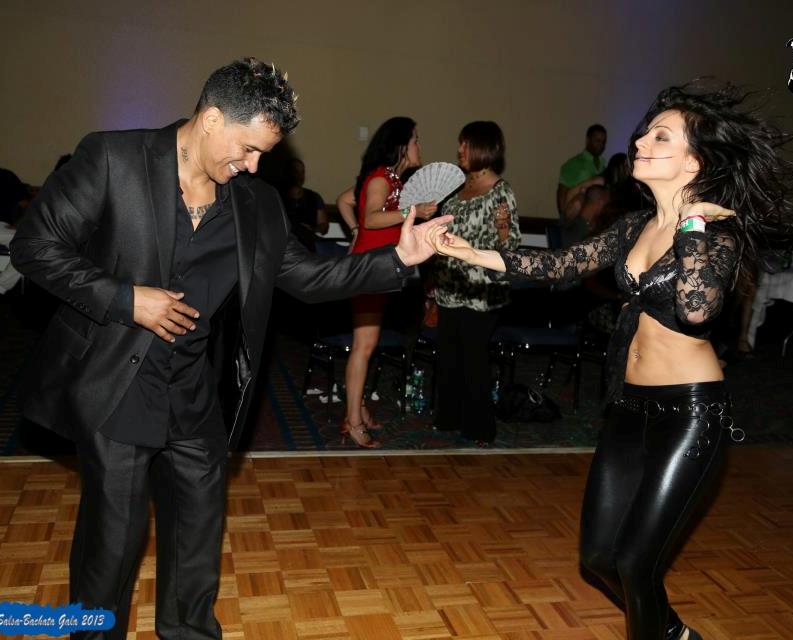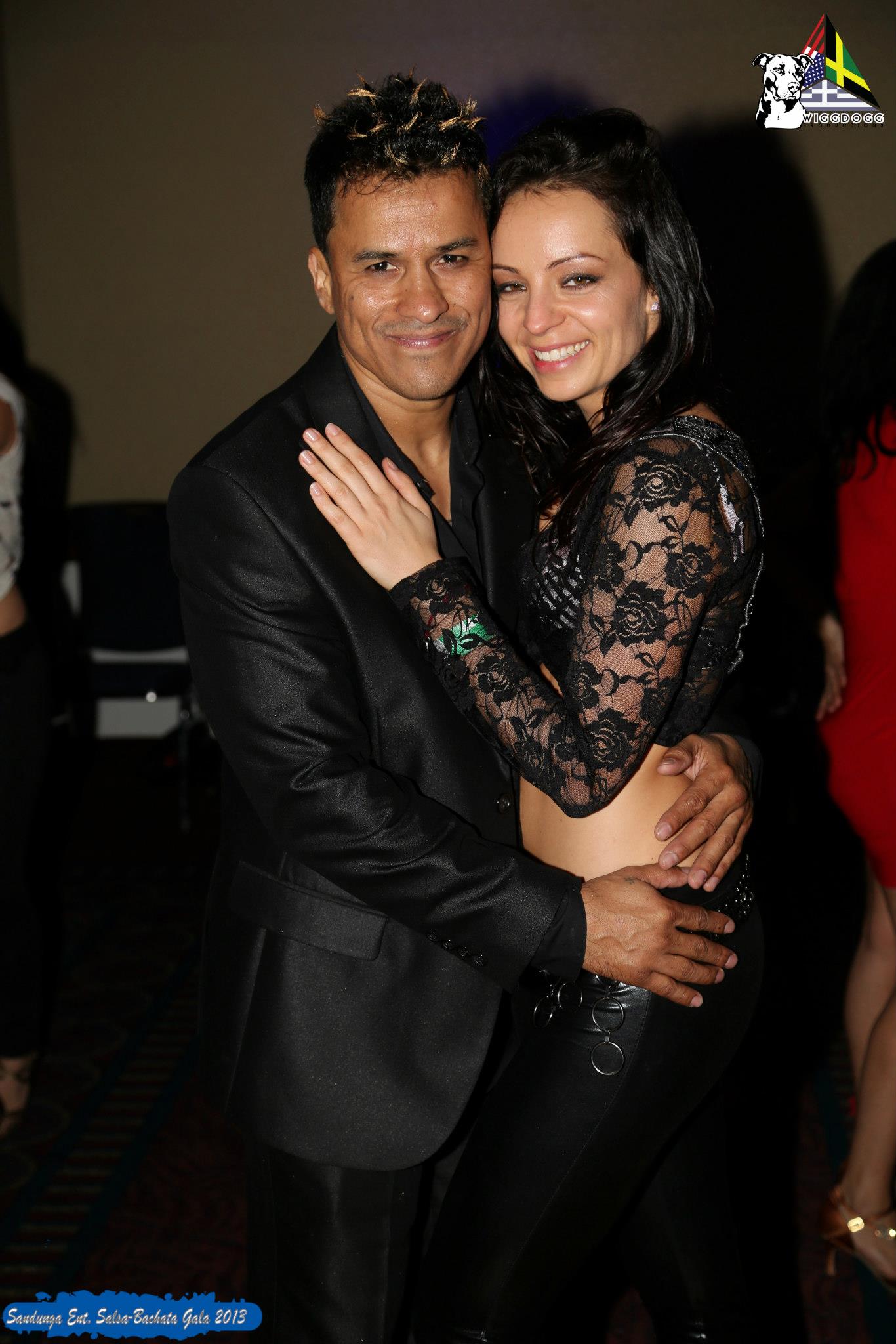 11am - 11:55am - 'Millennium Style Salsa' - ALL Levels
Description- See why Al Espinosa is also known as 'Liquid Silver!'
His natural stage presence, energetic but smooth style, combined with old school Hip Hop and Popping, helped him develop Millennium Style Salsa. Don't worry, we won't be doing any break dancing or popping and locking. But you will definitely see how the way they move and execute the moves is a different style and has that hip hop influence. Come check it out!

12noon - 12:55pm - Rotating Cross-Body Lead (CBL) / 360 class - Beginner/Int Level
Description- A very fun Salsa move to add to your repertoire. A lot of experienced and definitely advanced dancers do the 360/rotating cross-body lead, but I can honestly say Al 'Liquid Silver' Espinosa is one of the folks who executes it with the greatest ease and grace! Definitely check this out if you want to add this to your repertoire, or improve on your technique in executing this fun Salsa move. I have done this move, but never felt completely comfortable with it until Al & Yasmine showed me some simple techniques to execute this move better. Now, with a little practice, this is definitely one of my favorites! I'm sure it will also be one of yours after this class.

1pm - 2pm - Men & Ladies Spins in partner work - ALL Levels
Description: I recently went on a trip to Miami and had a chance to hang out with Al & Yasmine. They are definitely the technicians when it comes to spin techniques for both ladies and men! If you are interested in improving on your spin techniques, this is the class for you. Even if you consider yourself good at executing salsa spins & turns already, I have no doubt Al & Yasmine can make you even better!
Saturday Evening Latin Dance Party -
Grand Opening of Noche Caliente Saturdays "La Sala De La Salsa"

Thirsty's Bar & Grill -
3907 Burns Road
Lilburn Ga 30047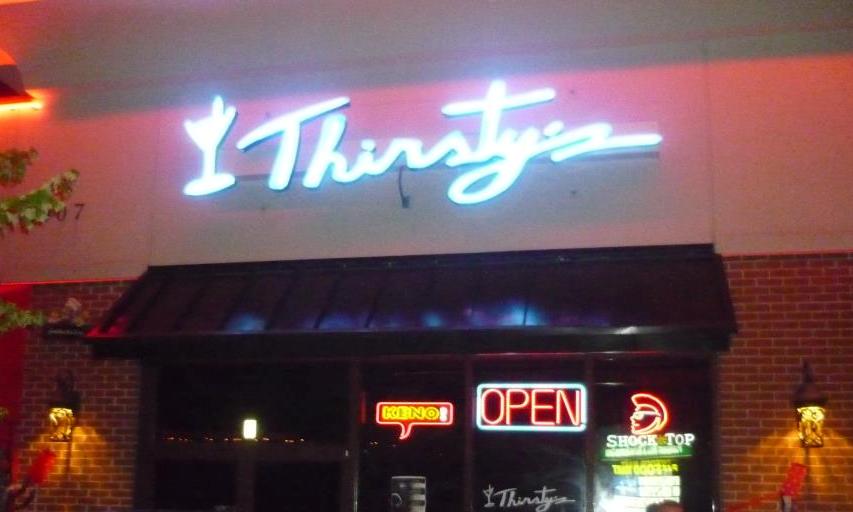 Corner of Burns Road & Pleasant Hill

9pm - 10pm -- Salsa lesson with Al "Liquid Silver" Espinosa & Yasmine Espinosa
Dancing, performance by AL & Yasmine & more
Kitchen open till 1:30am
Party till 3am

* Dress to impress!
* Free Parking, Additional parking across the street on Pleasant Hill & Burns road side
-----------------------------------------------------------------------------------------------------------------
Sunday: Check in & registration- 2PM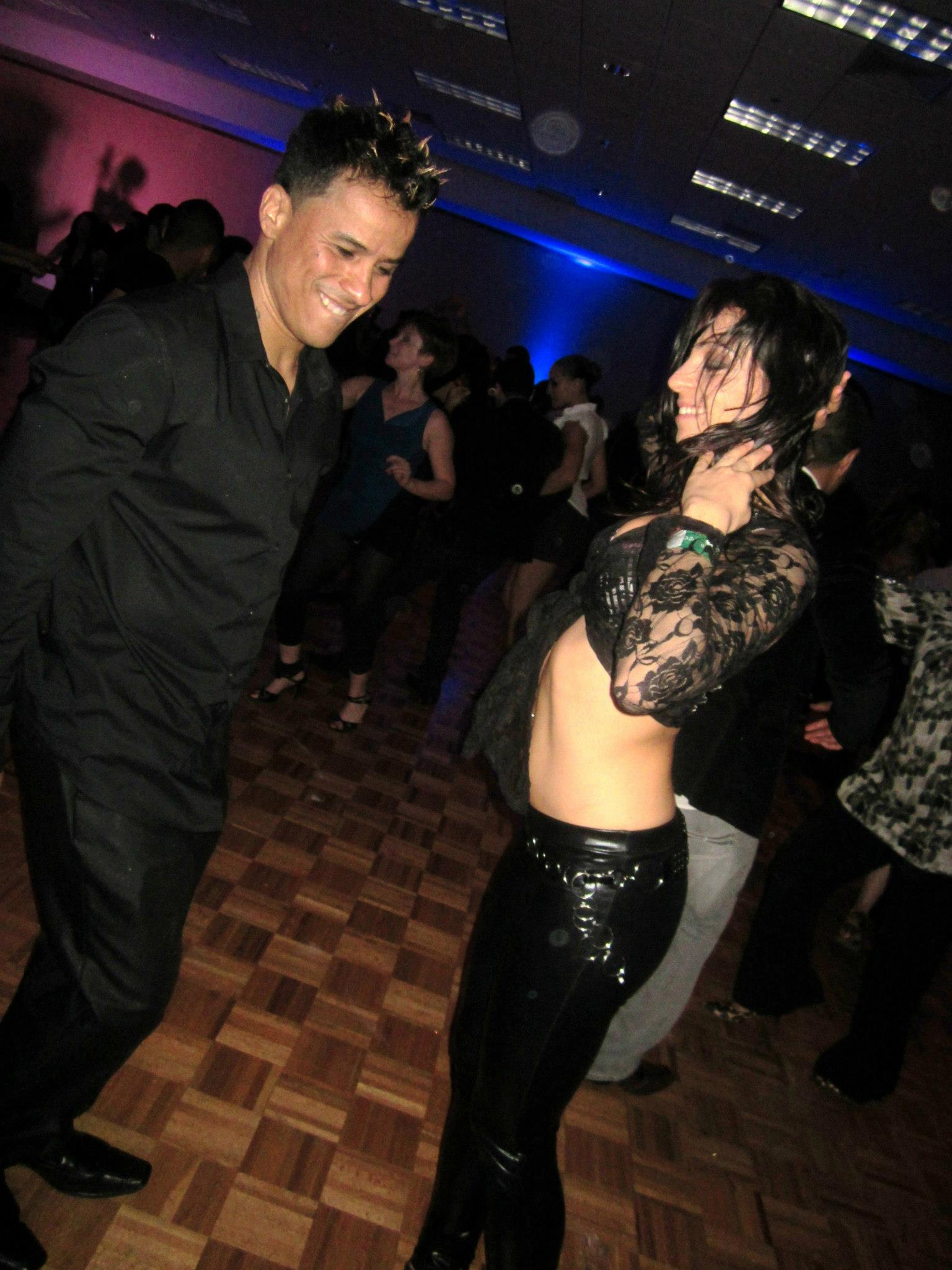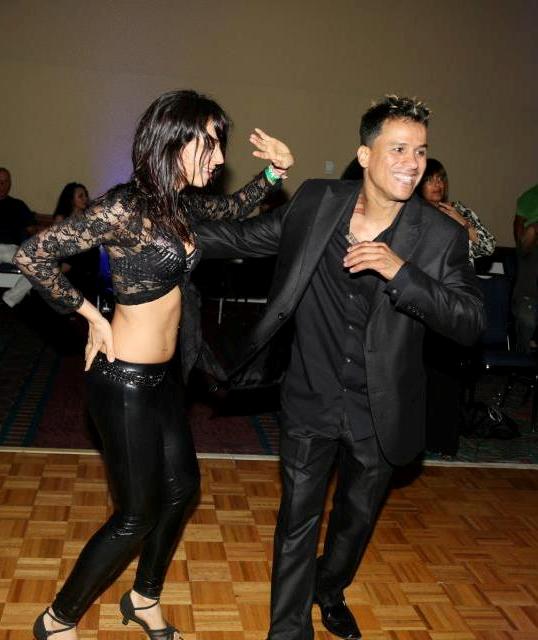 2:30pm - 3:30pm - Men & ladies styling - ALL Levels
Description: I'm definitely looking forward to this class! Style, technique and how smoothly they flow are definitely some of the things that stand out to me about Al & Yasmine. If you want to add some flavor and styling to your Salsa, this is the class to attend.


3:35pm - 4:35pm - Rotating CBL / 360 class Part 2 - Intermediate / Adv Level
Description - Now it's time to add some cool patterns that end up in the Rotating Crossbody Lead/360. If you enjoyed Part 1 (the previous session), then you will love this class. Al & Yasmine will help you execute this move smoothly and with ease.

4:40pm - 5:40pm - Musicality Class - ALL Levels
Description: Watching the videos of Al dancing "wows" me. I'm amazed at how he hits the breaks in the music, almost as if he was playing the instruments himself! He does this not only in performances, but also just simply during social dancing! I definitely want to get some insight on how he does this, and so have many others. Musicality is probably the ultimate skill you can add to your Salsa dancing.
Who better to learn from! You definitely want to take advantage of this class!


5:40pm - 6:30pm - Practice & Review-
Description: This is your chance to ask specific questions about what we covered in class, both from Saturday & Sunday. The instructors can expand, review or go into more details about lead and follow techniques on a specific move, etc.
Don't forget guys Al & Yasmine are available for private lessons, and they will also have instructional DVDs available for purchase. Let me know if you have any questions.
Costs:
--- ALL Credit/Debit Card payments will incur a 6% additional charge ---
Party Only? - $10/person (cash)
Weekend Boot Camp: $20/hr

Full Weekend Pass:
$65/person Advanced purchase online or at one of our parties or classes
$75/person @ door

Full Passes Includes Free Entrance to:
Grand Opening of Noche Caliente Saturdays - "La Sala De La Salsa" @ Thirsty's -

One Day Only:
$45/person payment @ Door
- doesn't include party
Discounts available for our FB Fans at our facebook event page below:
https://www.facebook.com/events/1393061967632600/
If you have any questions..
Sean-Christopher
770.855.4396
http://www.Dancing4Fun.com|
http://www.SalsaATL.com
https://www.facebook.com/Dancing4FunATL
https://www.facebook.com/Latindancinggwinnett
https://www.facebook.com/SalsaAtl
http://www.meetup.com/dancing4fun
http://www.meetup.com/salsaatlanta/
https://twitter.com/SalsaATL
http://www.youtube.com/SalsaATL


http://www.LatinDancing4Fun.com
http://www.SalsaBootCampAtlanta.com
http://www.AtlantaSalsaBootCamp.com
http://www.LatinDanceBootCamp.com
http://www.AtlantaBachataBootCamp.com
http://www.BachataBootCampAtlanta.com
http://www.BachataAtlanta.com
http://www.AtlantaBachata.com
http://www.KizombaAtlanta.com
http://www.facebook.com/kizombaAtlanta
https://www.facebook.com/DinnerDanceATL
https://www.facebook.com/ZumbaClassesGwinnett
http://www.meetup.com/ZumbaDanceClassGwinnett/
http://www.ZumbaClassesGwinnett

March 25th tags
2 day Salsa Boot Camp Atlanta Ga
Salsa Boot Camp Atlanta
Al Espinosa salsa Boot Camp Atlanta
ladies styling salsa class
salsa atlanta
atlanta Salsa
liquid silver Al espinosa
salsa classes Al espinosa
Salsa Boot Camp Atlanta Ga
Atlanta Ga latin dance boot camp
Atlanta Ga salsa boot camp
salsa workshop atlanta ga
salsa dance workshop atlanta ga
salsa classes in atlanta
salsa lessons atlanta
salsa classes atlanta
atlanta salsa classes
atlanta salsa lessons
dance salsa atlanta ga
dance salsa in atlanta ga
salsa gwinnett
salsa classes in gwinnett
salsa lessons gwinnett
salsa class gwinnett
salsa class sandy springs ga
salsa lessons roswell ga
salsa lessons decatur ga
alpharetta ga salsa class
salsa class alpharetta ga
http://www.AtlantaSalsaBootCamp.com

2 day Salsa Boot Camp Atlanta Ga
Salsa Boot Camp Atlanta
Al Espinosa salsa Boot Camp Atlanta
ladies styling salsa class
salsa atlanta
atlanta Salsa
liquid silver Al espinosa
salsa classes Al espinosa
Salsa Boot Camp Atlanta Ga
Atlanta Ga latin dance boot camp
Atlanta Ga salsa boot camp
salsa workshop atlanta ga
salsa dance workshop atlanta ga
salsa classes in atlanta
salsa lessons atlanta
salsa classes atlanta
atlanta salsa classes
atlanta salsa lessons
dance salsa atlanta ga
dance salsa in atlanta ga
salsa gwinnett
salsa classes in gwinnett
salsa lessons gwinnett
salsa class gwinnett
salsa class sandy springs ga
salsa lessons roswell ga
salsa lessons decatur ga
alpharetta ga salsa class
salsa class alpharetta ga
https://www.facebook.com/events/1393061967632600/
facebook event 2 day salsa boot camp Atlanta ga

Latin night Atlanta ga
latin dancing atlanta ga
Salsa Night Atlanta ga
salsa latin dance atlanta ga
latin club atlanta ga
salsa bachata club atlanta ga
dinner and latin dancing atlanta ga
bachata club atlanta
salsa club atlanta ga
Atlanta Salsa
Salsa Atlanta
salsa dance club atlanta
latin dance club atlanta ga
latin dance club decatur ga
salsa club sandy springs ga
latin club gwinnett
Latin Night Atlanta Ga
Latin Night Atlanta
latin dancing snellville ga
Salsa classes gwinnett
salsa dance class lilburn ga
Salsa Gwinnett
Gwinnett Salsa
salsa lessons & parties atlanta ga
Athens Ga latin night
https://www.facebook.com/events/245778868941323/
April 5th weekend
2 day Salsa Boot Camp Atlanta Ga
Salsa Boot Camp Atlanta
Al Espinosa salsa Boot Camp Atlanta
ladies styling salsa class
learn to dance salsa in Atlanta
atlanta Salsa
liquid silver Al espinosa
salsa classes Al espinosa
Salsa Boot Camp Atlanta Ga
Atlanta Ga latin dance boot camp
Atlanta Ga salsa boot camp
salsa workshop atlanta ga
salsa dance workshop atlanta ga
salsa classes in atlanta
salsa lessons atlanta
salsa classes atlanta
atlanta salsa classes
atlanta salsa lessons
dance salsa atlanta ga
dance salsa in atlanta ga
salsa gwinnett
salsa classes in gwinnett
salsa lessons gwinnett
salsa class gwinnett
salsa class sandy springs ga
salsa lessons roswell ga
salsa lessons decatur ga
alpharetta ga salsa class
salsa class alpharetta ga
http://www.SalsaATL.com

Salsa Classes Atlanta
Salsa lessons Atlanta
Salsa Dance Class Atlanta
Salsa dance lesson Atlanta
salsa dancing atlanta
Atlanta ga Salsa Dancing
latin dance class atlanta ga
latin dance lessons atlanta ga
salsa dancing lessons Atlanta ga
salsa latin dance atlanta
salsa latin dance lesson atlanta
salsa latin dance class atlanta
salsa dance class sandy springs ga
salsa class decatur ga
latin dancing atlanta ga
salsa Atlanta
Atlanta Salsa
learn salsa in Atlanta ga
learn salsa dance Atlanta ga
salsa classes alpharetta ga
roswell sandy spring salsa class
latin dancing lawrenceville ga
bachata dance class atlanta ga
bachata dance lessons atlanta ga
bachata lessons Atlanta ga
bachata classes atlanta ga
atlanta bachata
Bachata atlanta
Jimmy Rumba
Salsambo Atlanta
Pasofino Dance
Mambo Nights
dancing salsa in atlanta
roswell ga salsa lessons
http://www.meetup.com/salsaatlanta/


Salsa Classes Atlanta
Salsa lessons Atlanta
Salsa Dance Class Atlanta
Salsa dance lesson Atlanta
salsa dancing atlanta
Atlanta ga Salsa Dancing
latin dance class atlanta ga
latin dance lessons atlanta ga
salsa dancing lessons Atlanta ga
salsa latin dance atlanta
salsa latin dance lesson atlanta
salsa latin dance class atlanta
salsa dance class sandy springs ga
salsa class decatur ga
latin dancing atlanta ga
salsa Atlanta
Atlanta Salsa
learn salsa in Atlanta ga
learn salsa dance Atlanta ga
salsa classes alpharetta ga
roswell sandy spring salsa class
latin dancing lawrenceville ga
bachata dance class atlanta ga
bachata dance lessons atlanta ga
bachata lessons Atlanta ga
bachata classes atlanta ga
atlanta bachata
Bachata atlanta
Salsa classes in atlanta
Jimmy Rumba
Salsambo Atlanta
Pasofino Dance
Mambo Nights
Pasofino Latin dance studio
dancing salsa in atlanta
roswell ga salsa lessons
http://www.salsaatl.com/

learn salsa in Atlanta ga
learn salsa dance Atlanta ga
salsa classes alpharetta ga
latin dancing lawrenceville ga
bachata dance class atlanta ga
bachata dance lessons atlanta ga
bachata lessons Atlanta ga
bachata classes atlanta ga
atlanta bachata
Bachata atlanta
Salsa Classes Atlanta
Salsa lessons Atlanta
Salsa Dance Class Atlanta
Salsa dance lesson Atlanta
salsa dancing atlanta
Atlanta ga Salsa Dancing
latin dance class atlanta ga
latin dance lessons atlanta ga
salsa dancing lessons Atlanta ga
salsa latin dance atlanta
salsa latin dance lesson atlanta
salsa latin dance class atlanta
salsa classes gwinnett
salsa lesson Gwinnett
salsa dance lessons gwinnett
salsa lesson duluth ga
salsa classes duluth ga
salsa lessons lawrenceville ga
salsa classes lawrenceville ga
salsa lessons suwanee ga
salsa classes suwanee ga
salsa classes buford ga
salsa atlanta
Atlanta Salsa
salsa classes norcross ga
salsa lessons norcross ga
salsa classes lilburn ga
salsa lessons lilburn ga
latin dance class lilburn ga
salsa latin class gwinnett
latin dance snellville ga
Jimmy Rumba
Salsambo Atlanta
Pasofino Dance
Mambo Nights
Pasofino Latin dance studio
latin dancing lawrenceville ga
dancing salsa in atlanta
roswell ga salsa lessons
http://www.Dancing4Fun.com


salsa classes gwinnett
salsa lesson Gwinnett
salsa dance lessons gwinnett
salsa lesson duluth ga
salsa classes duluth ga
salsa lessons lawrenceville ga
salsa classes lawrenceville ga
salsa lessons suwanee ga
salsa classes suwanee ga
salsa classes buford ga
salsa atlanta
Atlanta Salsa
salsa classes norcross ga
salsa lessons norcross ga
salsa classes lilburn ga
salsa lessons lilburn ga
latin dance class lilburn ga
salsa latin class gwinnett
latin dance snellville ga
latin dancing lawrenceville ga
http://www.meetup.com/dancing4fun/



learn salsa in Atlanta ga
learn salsa dance Atlanta ga
salsa classes alpharetta ga
latin dancing lawrenceville ga
bachata dance class atlanta ga
bachata dance lessons atlanta ga
bachata lessons Atlanta ga
bachata classes atlanta ga
atlanta bachata
Bachata atlanta
Salsa Classes Atlanta
Salsa lessons Atlanta
Salsa Dance Class Atlanta
Salsa dance lesson Atlanta
salsa dancing atlanta
Atlanta ga Salsa Dancing
latin dance class atlanta ga
latin dance lessons atlanta ga
salsa dancing lessons Atlanta ga
salsa latin dance atlanta
salsa latin dance lesson atlanta
salsa latin dance class atlanta
salsa classes gwinnett
salsa lesson Gwinnett
salsa dance lessons gwinnett
salsa lesson duluth ga
salsa classes duluth ga
salsa lessons lawrenceville ga
salsa classes lawrenceville ga
salsa lessons suwanee ga
salsa classes suwanee ga
salsa classes buford ga
salsa atlanta
Atlanta Salsa
salsa classes norcross ga
salsa lessons norcross ga
salsa classes lilburn ga
salsa lessons lilburn ga
latin dance class lilburn ga
salsa latin class gwinnett
latin dance snellville ga
latin dancing lawrenceville ga
Jimmy Rumba
Salsambo Atlanta
Pasofino Dance
Mambo Nights
Pasofino Latin dance studio
http://www.meetup.com/salsaatlanta/
Latin night Atlanta ga
latin dancing atlanta ga
Salsa Night Atlanta ga
salsa latin dance atlanta ga
latin club atlanta ga
salsa bachata club atlanta ga
dinner and latin dancing atlanta ga
bachata club atlanta
salsa club atlanta ga
Atlanta Salsa
Salsa Atlanta
salsa dance club atlanta
latin dance club atlanta ga
latin dance club decatur ga
salsa club sandy springs ga
latin club gwinnett
Latin Night Atlanta Ga
Latin Night Atlanta
latin dancing snellville ga
Salsa classes gwinnett
salsa dance class lilburn ga
Salsa Gwinnett
Gwinnett Salsa
salsa lessons & parties atlanta ga
http://www.salsaatl.com/


Latin night Atlanta ga
latin dancing atlanta ga
Salsa Night Atlanta ga
salsa latin dance atlanta ga
latin club atlanta ga
salsa bachata club atlanta ga
dinner and latin dancing atlanta ga
bachata club atlanta
salsa club atlanta ga
salsa dance club atlanta
latin dance club atlanta ga
latin dance club decatur ga
salsa club sandy springs ga
latin club gwinnett
Latin Night Atlanta Ga
Latin Night Atlanta
Salsa Atlanta
atlanta Salsa
latin dancing snellville ga
http://www.latindancing4fun.com/


latin dancing Gwinnett
Salsa lesson Atlanta
salsa lessons Gwinnett
Latin dancing lawrenceville ga
latin dancing near suwanee ga
suwanee Ga dinner and dance
latin dance classes Atlanta
bachata lesson gwinnett
latin dance bachata duluth ga
atlanta Bachata
salsa lessons lilburn ga
salsa class near snellville ga
Salsa Gwinnett
latin dance atlanta
atlanta Salsa
salsa lesson lilburn ga
lawrenceville ga salsa lesson
latin dance class norcross ga
salsa Atlanta
Latin Night Atlanta
Salsa Night Atlanta
dinner and dance suwanee ga
https://www.facebook.com/Latindancinggwinnett
Latin dancing Gwinnett Facebook Fan page



latin dancing Gwinnett
Salsa lesson Atlanta
salsa lessons Gwinnett
Latin dancing lawrenceville ga
latin dancing near suwanee ga
Snellville Ga Latin Night
latin dance classes Atlanta
bachata lesson gwinnett
latin dance bachata duluth ga
atlanta Bachata
salsa lessons lilburn ga
salsa class near snellville ga
Salsa Gwinnett
latin dance atlanta
atlanta Salsa
salsa lesson lilburn ga
lawrenceville ga salsa lesson
latin dance class norcross ga
salsa Atlanta
Latin Night Atlanta
Salsa Night Atlanta
Latin dancing decatur Ga
Salsa lesson in atlanta ga
salsa classes in atlanta ga
dancing salsa in roswell
salsa lessons & parties atlanta ga
https://www.facebook.com/SalsaAtl



Wedding First Dance Choreography
Atlanta Wedding DJ
Corporate Wedding party DJ
Memorable Weddings First Dance Atlanta
dance classes lawrenceville ga
Latin dance parties
salsa lesson duluth ga
latin dance lesson suwanee ga
salsa latin dance class duluth ga
latin dance class norcross ga
Salsa Atlanta
Dance lesson lilburn
dance lessons Buford Ga
dance lessons Norcross Ga
Salsa dance instructor Atlanta Ga
Latin dancing Atlanta Ga
Latin Night Atlanta Ga
Salsa Dancing atlanta ga
dance Salsa atlanta ga
latin dance alpharetta Ga
Atlanta Salsa
salsa lessons gwinnett
Salsa gwinnett
latin dance gwinnett
Latin club in gwinnett
latin dancing gwinnett
Latin club Gwinnett
Atlanta Bachata Fest
Bachata
Bachata