Actions and Detail Panel
2-Day Management 3.0 by Alex Cuva
Mon, Oct 31, 2016, 9:00 AM – Tue, Nov 1, 2016, 5:00 PM Indochina Time Thailand Time
Description
Management 3.0 by Alex Cuva
an #AgileTourBkk 2016 Post-Conference Workshop

ทำไมการทำงานมันถึงต้องกดดันและไม่มีความสุขด้วย? ทำไมเจ้านายต้องใจร้ายเพื่อให้งานเดิน? นั่นคือวิธีที่ดีที่สุดในการทำงานแล้วจริงๆหรอ
เวิร์คช็อปของ Management 3.0 จะพาคุณไปรู้จักกับวิธี Management แนวใหม่ ที่ไม่ใช่เพียงแค่ทำให้ทุกคนมีความสุข แต่ทำให้งานที่ออกมานั้นดีกว่าเดิมอีกด้วย
หากคุณมีปัญหาอย่างเช่น
-พนักงานไม่รับผิดชอบ ทำงานผิดพลาดตลอด คุณจะทำอย่างไร? มีคนบอกว่าองค์กรต้อง self-organizing ถึงจะดี แต่คุณรู้เลยว่า ถ้าปล่อยให้พนักงานคนนี้ทำงานด้วยตัวเอง ความพังต้องมาเยือนแน่ๆ...
-พนักงานไม่เคยร่วมมืออะไรกับคุณ แม้กระทั่งโปรเจ็คที่คุณตั้งใจทำจะทำให้เขาทำงานสบายขึ้นก็ตาม "นี่มันอะไรกันวะเนี่ย?"
-เมื่อคุณมองไปป้ายข้างหน้าบริษัท คุณก็เห็นวิสัยทัศน์ที่มีคำวิลิศมาหราอยู่เต็มไปหมด แต่พนักงานกลับไม่เคยรู้ว่าวิสัยทัศน์บริษัทคืออะไร "แล้วจะตั้งขึ้นมาทำไม?"
เราจะมาตอบคำถามเหล่านี้ผ่านเกมส์และเครื่องมือต่างๆของ Management 3.0 เพื่อเมื่อคุณกลับไปที่บริษัท คุณก็จะสามารถเอาเครื่องมือเหล่านี้ไปใช้กับทีมของคุณได้ทันที
อะไรที่คุณจะได้เรียนรู้จากงานนี้บ้าง
-เทคนิคในการกระจายอำนาจ (Delegation board & Delegation poker)
-เทคนิคการพัฒนาศักยภาพบุคคลากร
-เทคนิคการกระตุ้นพนักงานจากภายใน (Moving Motivators)
-เทคนิคการสร้างทีม (Meddlers game)
-เทคนิคการสร้างบรรยากาศที่ดีในที่ทำงาน (Kudo box & Kudo card)
ฯลฯ
2-day Management 3.0 workshop นั้นจัดโดย Alex Cuva Agile Coach และ Trainer ในยุโรปและเอเชียตะวันออกเฉียงใต้ Alex เป็นหนึ่งในผู้ร่วมก่อตั้ง Agile Community ในสวิสเซอร์แลนด์ เขาเชื่อมั่นว่าการทำงานนั้นไม่ควรจะเป็นระบบ Top-down แต่ควรจะให้ค่ากับทีมที่อยู่หน้างานจริง และความฝันของเขาก็คือการเปลี่ยนความเชื่อเก่าๆเหล่านั้นซะ
ขณะนี้ Alex เป็น CEO ของ SmartDev LLC บริษัทพัฒนาซอฟต์แวร์ของสวิส ซึ่งตั้งอยู่ใน Da Nang Vietnam
**คอร์สนี้เป็นคอร์สภาษาอังกฤษ
สำหรับคนที่อยากรู้จัก Management 3.0 หาข้อมูลเพิ่มได้ที่ https://goo.gl/SQFRGp

Alex Cuva จะมาบรรยายเรื่อง Management 3.0 เป็นเวลา 1 ชม. ที่งาน Agile Tour BKK 2016 หากสนใจสามารถซื้อตั๋วได้ที่ http://www.agiletourbkk.org/ (มี speaker เก่งๆมาบรรยายอีกเพียบครับงานนี้)
---
Have you ever wondered why the bosshas to be cruel to get things done? Is it really necessary to burn your colleague until they devastated? Can't we just working and be a good friend at the same time. Can't we be happy while making great products or services. Yes, there is a way. Management 3.0 opposes the way of those old carrot-and-stick management style. We have a way to make people engage, improve work and delight clients without burden anyone and you know what? It's scientifically approved!
If you have these troubles on your shoulder:
-You can't account on your employees. Yeah...I know self-organizing team is great but will i let them do those work by themselves? Crabs!

-Employees never want to collaborate with you, even your project is for the sake of themselves!
-No one know what the organization mission statement or purpose is? Why wasting those money putting them up everywhere in your company?
These are problems that we need to redefine and dig deep down to the root. Management 3.0 workshop will offer games and tools for you to start changing your company on monday morning.
What you are going to learn from Management 3.0 workshop?
-Abandon the micro-management with Delegation board and Delegation Poker.
-Develop employee competence .
-Motivate your team with Moving Motivators.
-Build team with Meddlers games.
-Cheapest way to change your workplace atmosphere with Kudo box and Kudo card.
etc
**Alexandre Cuva is an Independent Agile Coach and Trainer in South-East Asia and around Europe. In addition to coaching Alexandre holds courses and free talks about agile, scrum, Kanban, team dynamics, culture hacking, happiness, agile leadership, management 3.0, agile adaptation, large scale agile and XP Practices.
He co-founded diverse agile communities in Switzerland, Vietnam and he is part of Agile Vietnam.
find out more about Management 3.0 at www.management30.com
find out about facilitator Alex Cuva at https://agilecoach2016.wordpress.com/about/ and his outline course https://agilecoach2016.wordpress.com/training/management-3-0/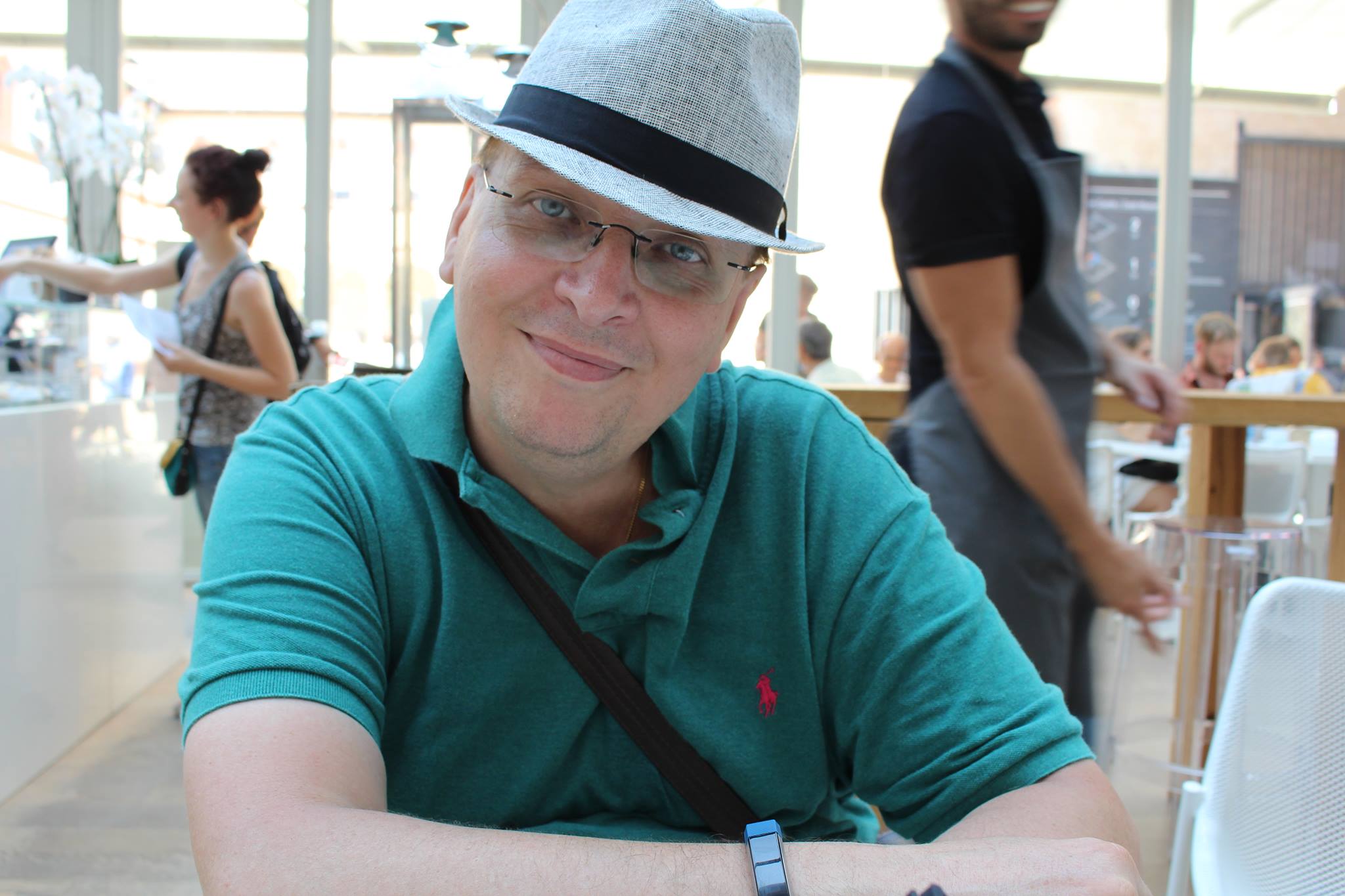 Alex will be a speaker on Agile Tour BKK 2016 event. Please visit http://www.agiletourbkk.org/ for more information
Date and Time
Location
Montien Riverside Hotel
448/72 Rama III Soi 22
Bangkok, Krung Thep Maha Nakhon 10120
Thailand