2-Day Leading a Culturally Competent Global Ethics Program

Tuesday, December 9, 2014 at 12:00 PM

-

Thursday, December 11, 2014 at 2:00 PM (CST)
Event Details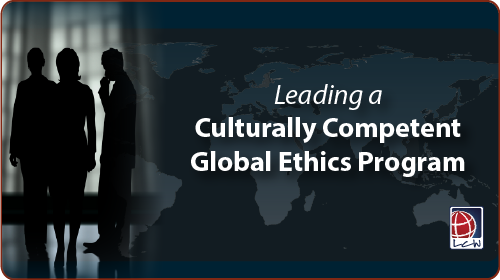 Service Spotlight: Global Ethics
From intellectual property to conflicts of interest to environmental standards, it's no longer as simple or easy as "corporate policy mandates that we..." or "common sense would dictate..." It's about developing a unique skill set that enables ethics and compliance professionals to identify the unforeseen gray areas and blind spots that arise in a global and multicultural organization.
Join us to learn how to incorporate solutions that are both compliant and cross-culturally competent, become the organization that others benchmark against, and truly implement a next-generation global program.

Eplore tensions and synergies between national cultural contexts and global business ethics

Develop a greater and, in many cases, new understanding around how policies will play out and be seen in different national cultural contexts by well-meaning and conscientious employees

Become more creative, empathetic, and effective in elaborating ethics and compliance training and messages for a global audience

Achieve greater insight regarding culture's impact on investigations and program planning in cross-national and cross-cultural scenarios. 
"This program has really helped me understand why we're
still having issues with our policy abroad."
---
WORKSHOP FORMAT
Highly interactive mini-workshop in LCW's virtual classroom.
Two, 2-hour workshops.

Participants will require computer audio (headphones, ear buds, computer speakers, etc.) to hear this session. A computer microphone is also required for verbal participation--this is not a webinar, and attendees will be participating in large and small group activities, and we recommend a headset, if possible. If you do not have access to a microphone but would like to verbally participate, please contact us for an alternative arrangement.
A certificate of completion will be given to those who attend and actively participate in both Part 1 and Part 2 of the workshop. 
---
Who Should Participate? This session is ideal for ethics and compliance professionals, as well as ethics and compliance service providers. 
Session Level? Beginner to Intermediate. This session will be useful for those who have not yet identified potential blindspots in global deployment of their ethics and compliance policies and training. It's also ideal for anyone who is currently seeing the impact of their blind spots, and are not sure what action to take to mitigate them. 
Session Confidentiality? Please note that participant names or organizations will not be shared by hosts during the session. However, participants may choose to disclose their personal or organizational identity, examples, challenges, or more during the session, either verbally or via one of the onscreen chat discussions. While LCW encourages your shared perspectives and examples, we will not disclose any information discussed during the session without your express consent. 
Certifications: This is a HRCI certified workshop. Contact us to learn more.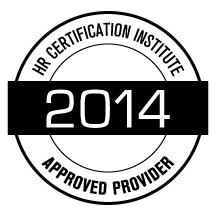 CAN'T ATTEND & WOULD LIKE TO?
Bring us to your organization for a discount when you mention "LCW Compliance Campaign 2014."  Contact Info@LCWmail.com to learn more. 
---
Join the conversation, follow us:
When
Tuesday, December 9, 2014 at 12:00 PM

-

Thursday, December 11, 2014 at 2:00 PM (CST)
Add to my calendar
Organizer
About LCW Mini-Workshops
The LCW mini-workshops provide an opportunity for participants to:
Learn more about language, culture, and how it impacts us at work. 
About LCW 
Language & Culture Worldwide was founded in 2000 by Monica Francois Marcel and Randall Stieghorst. As returned Peace Corps Volunteers, they understand both personally and professionally what it takes to connect, succeed and build relationships across cultures. Our mission is to provide training, consulting and translation services that inspire professionals to connect across cultures.
Learn More About LCW