2 Day Fast-Track Phlebotomy Training
Sales Have Ended
Registrations are closed
Check us out on https://thenationaltraininginstituteforhealthcaretechnicians.com/ Instagram: National Training 4 Healthcare Tech Facebook: The National Training Institute for Healthcare Technicians
Sales Have Ended
Registrations are closed
Check us out on https://thenationaltraininginstituteforhealthcaretechnicians.com/ Instagram: National Training 4 Healthcare Tech Facebook: The National Training Institute for Healthcare Technicians
About this Event
2 Day Fast Track Phlebotomy
October 11th -12th 2019
Courtyard Marriott Montgomery
2620 Legends Pkwy
Prattville, Alabama 36066
You will be ready to put your skills to use immediately after training is complete.
You will have the best and most effective real life skill training. 
We've put together a program that can train you quickly!
No need to quit your job or work part-time in order to go back to school!
We know that your time is valuable and we are sure this program can benefit you.
 You will be equipped with all the skills necessary to get the job done right.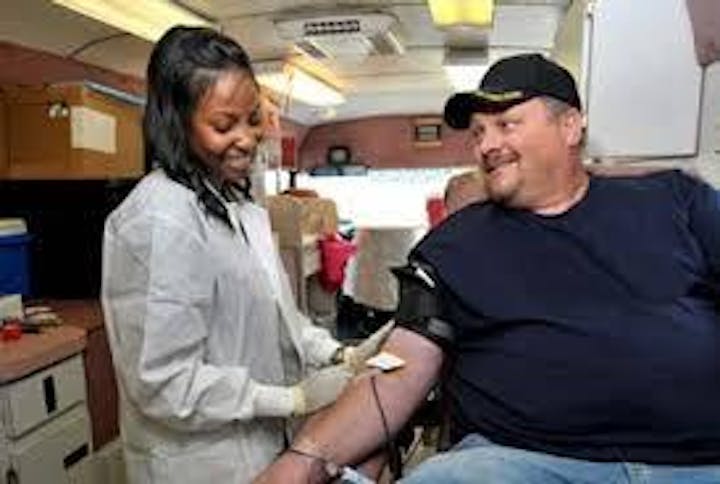 Curriculum Topics Outline
 Basic Medical Terminology
 Legal situations in Phlebotomy
 Safety and Infection Control Guidelines
 The Importance of Patient Identification
 Learn about common laboratory tests
 Preventing Pre-analytical Errors in the laboratory
 Learn about heel stick procedures on infants and newborns
 Skin Puncture Collection (finger stick)
 Proper vein selection for venipuncture
 Phlebotomy Procedures-Learning to perform the venipuncture
 Difficult Draws: Learning the tricks of the trade
TRAINING COST & PAYMENT POLICY
What is the cost of the training? 
2 day training cost is- $700.00 you can pay this price in full online or you can purchase the Payment Plan ticket for $200.00 that will hold your seat and the final payment can be made on the first day before the start of class, or you can call us to make payments so, that you will have a zero balance before the program starts.
VIP Tickets are availble please see add on for more information
What are the methods of payment? 
 Major credit cards and debit cards are accepted online. You may also pay by money order for the balance left after the required deposit on the first day of class . We also accept company checks, purchase orders, bank transfer etc. Please give us a call if you have more questions 205-305-5794.
NO PERSONAL CHECKS ACCEPTED