2 Day Crash Course: Learn How To Sell on AMAZON in Person or by ZOOM
BAIN HAZMANIM CATSKILLS NY or by ZOOM- July 21&22 RALEIGH HOTEL, Learn how to start and manage an Amazon Business,
About this event
Amazon Bootcamp BAIN HAZMANIM Gives breadwinners a chance to Learn a Quick and Lucrative Livelihood.
The Orthodox Jewish community's success in the Amazon industry has made international headlines. It is estimated that Orthodox entrepreneurs in NY and NJ comprise 15% or more of Amazon's third party sellers.
Whether you are transitioning, or just starting out and are looking to learn a lucrative livelihood , do not despair. The Orthodox Jewish Chamber of Commerce will be hosting a special BAIN HAZMANIM two day Amazon Bootcamp this summer ,where anyone seeking to enter the Amazon field can learn how to start and manage their own successful Amazon business from A to Z in Two days and /or become certified to find a job in the Amazon field. No previous e-commerce experience is necessary.
This is an opportunity like no other!
As much of the brick-and-mortar establishments were affected by Covid, as people are increasingly relying on having both their essentials and indulgences delivered by Amazon. Amazon sales are among the only industries that have not only not taken a hit, but have increased exponentially. And this trend is expected to remain for the long haul.
To date Numerous successful Bootcamp courses were given by the Orthodox Jewish chamber of Commerce throughout the United States and Jerusalem with over 250 successful graduates .
Based on Popular demand The Boot-Camp will be held again for a Second Conclusive Year BAIN HAZMANIM in the RALEIGH HOTEL, CATSKILLS NY on WEDNESDAY & THURSDAY JUNE 21 &22 2021 ,with an Option for all other communities to Join us by ZOOM from 10:30 AM to 4:30 pm EST.
Over the past decade, The Chamber hosted many Amazon related Bootcamps & workshops, Locations include Wall Street NYC, Lakewood NJ, Jerusalem Israel, Toms River NJ, Catskills NY, with many Zoom Participants joining us from around the world. Certifying hundreds of Amazon entrepreneurs in our community and beyond helping produce many successful Jobs and Amazon businesses as a result.
Seminar is open to men and women. Slots are limited; RSVP promptly. As a service to the community, the Chamber is offering the course at a subsidized rate.
For more info Email: Esther@Ojchamber.com or call 732-987-7704 x104
To inquire about other times or locations visit WWW.AMAZONBOOTCAMP.ORG
(Limited space Tickets are non refundable)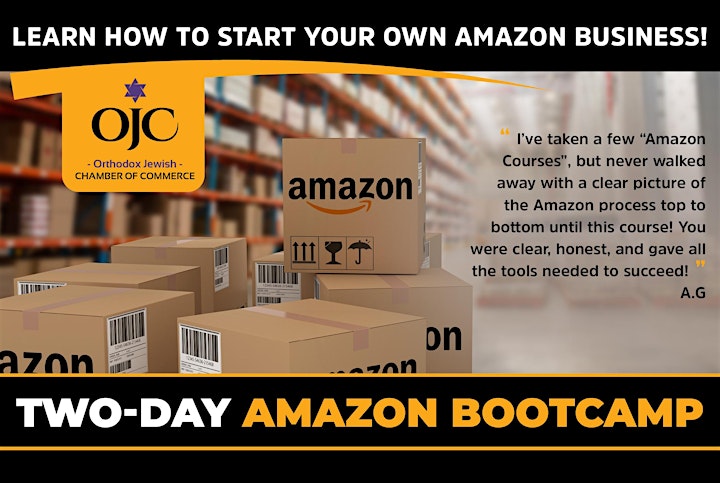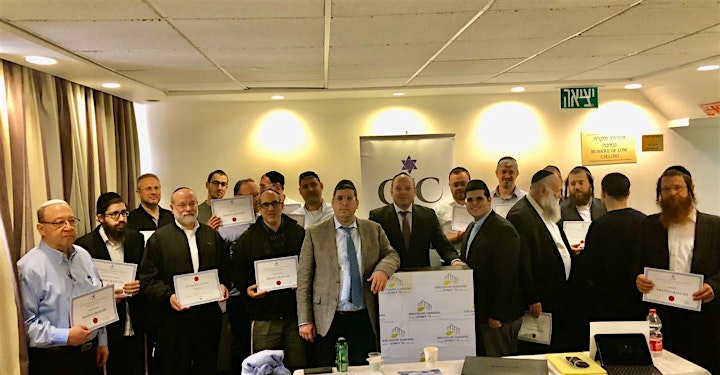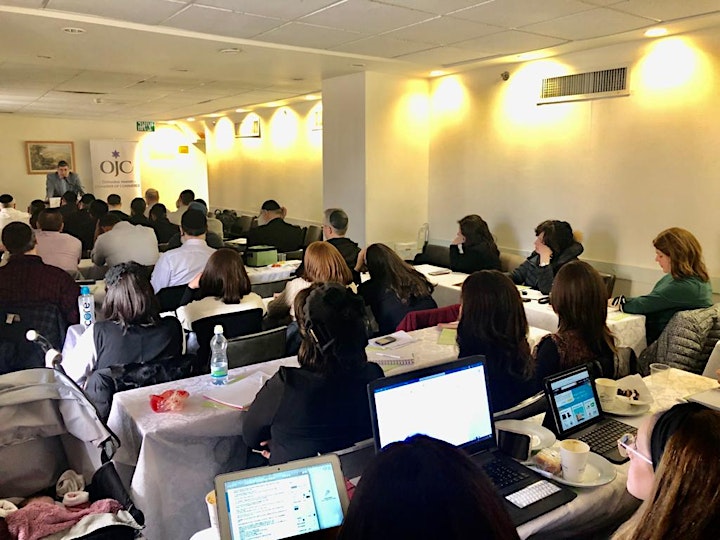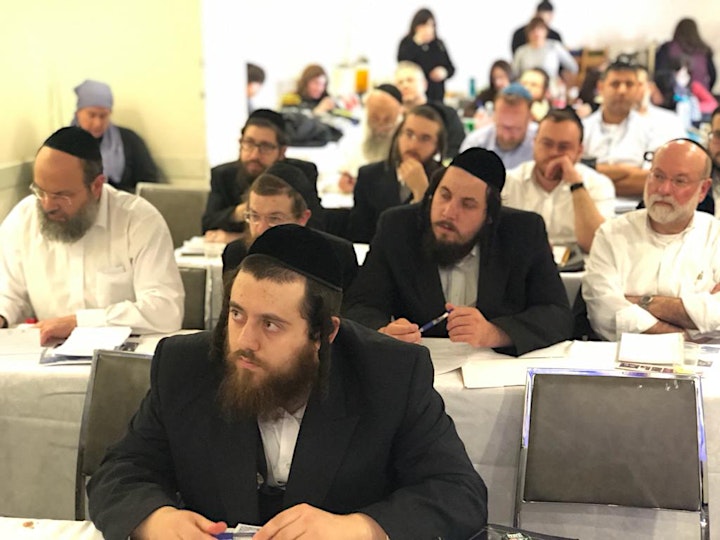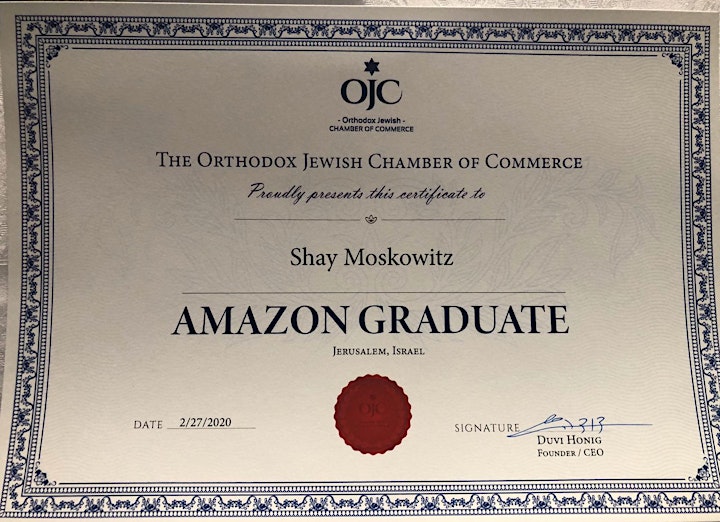 Organizer of 2 Day Crash Course: Learn How To Sell on AMAZON in Person or by ZOOM
The Orthodox Jewish Chamber of Commerce serves as powerful vehicle for diverse active businesspersons to join forces and help each other prosper. Businesses include those from the Jewish business world as well as non-jewish entities that would like to connect with Jewish businesses.