Multiple Dates
2-Day Art Camp: Creative Journaling with Watercolour & Wallace Island Plein...
Description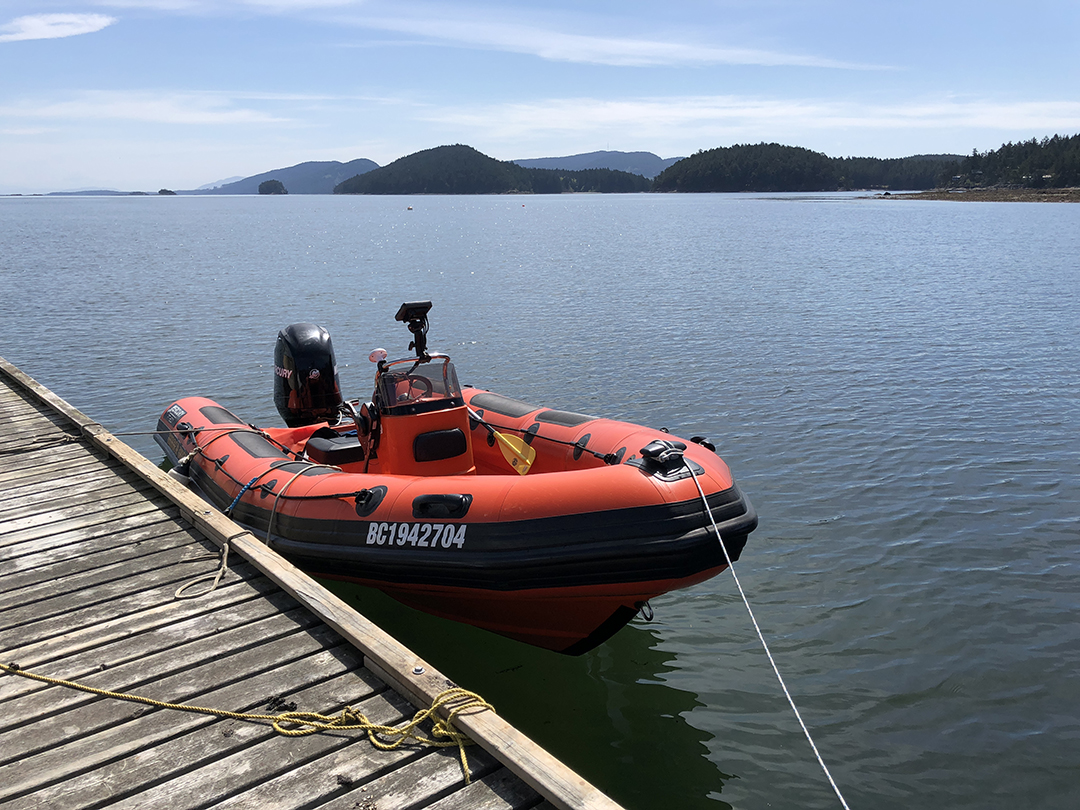 2-day Art Camp Adventure for kids ages 11-15
Let's paint en plein air* together on this memorable creative West Coast adventure! Join professional artist Daina Deblette in this unique and exciting 2-day art camp adventure! The first day we'll spend in the studio learning valuable creative journaling skills and techniques. The second day we will join co-host Mark Strongman as we cruise over to Wallace Island. Feel your senses heighten and your creativity begin to spark in anticipation as you come aboard the "Rubber Duck", also known as a rigid-hulled inflatable boat (or RIB), a coast guard style rescue boat.
*Plein air painting is a mid-19th century French term for plainting outdoors in the open air.

July 18, 1-4pm: Ocean Art Studio / Have fun discovering your creative "voice"! Learn how to document your life, natural surroundings, home, travels and adventures while capturing the moment with all your senses in this condensed version of Daina's 3-week Creative Journaling workshop. Using simple techniques and materials, this workshop will inspire you to capture the simple beauty surrounding you in every day life, and provide the basics in preparation for a daytrip to Wallace Island the following day.
We'll be covering the basics, how to compose and edit a scene, drawing, playing with different styles, painting materials and effects, including different watercolours, inks, soluble pencils, and lettering. It's a good idea to bring photos of places that hold special memories or objects that you cherish to reference while we explore how to document these visually together.
July 19, 10-4pm: Salt Spring to Wallace Island / We will begin our day at 10am from the Fernwood dock and cruise about 10 minutes out to Conover Cove at Wallace Island Marine Provincial Park to paint for the day, returning to the dock by 4pm.

Wallace Island Marine Provincial Park, located in beautiful Trincomali Channel between the northern ends of Saltspring Island and Galiano Island, is a popular destination for boaters and kayakers exploring the southern Gulf Islands.
The numerous beaches, coves and offshore islets provide plenty of sheltered paddling opportunities in this picturesque park, which is ideal for day trips from Vancouver Island and overnight camping. Bald eagles, black-tailed deer and mink are common in the park, as well as harbour seals, sea lions and river otters, which can often be spotted offshore.
Walking trails will take you throughout most of the park, providing views of the folded rock formations that compose the island. Facilities are limited to an information shelter, pit toilets, and picnic tables.
See you on the dock!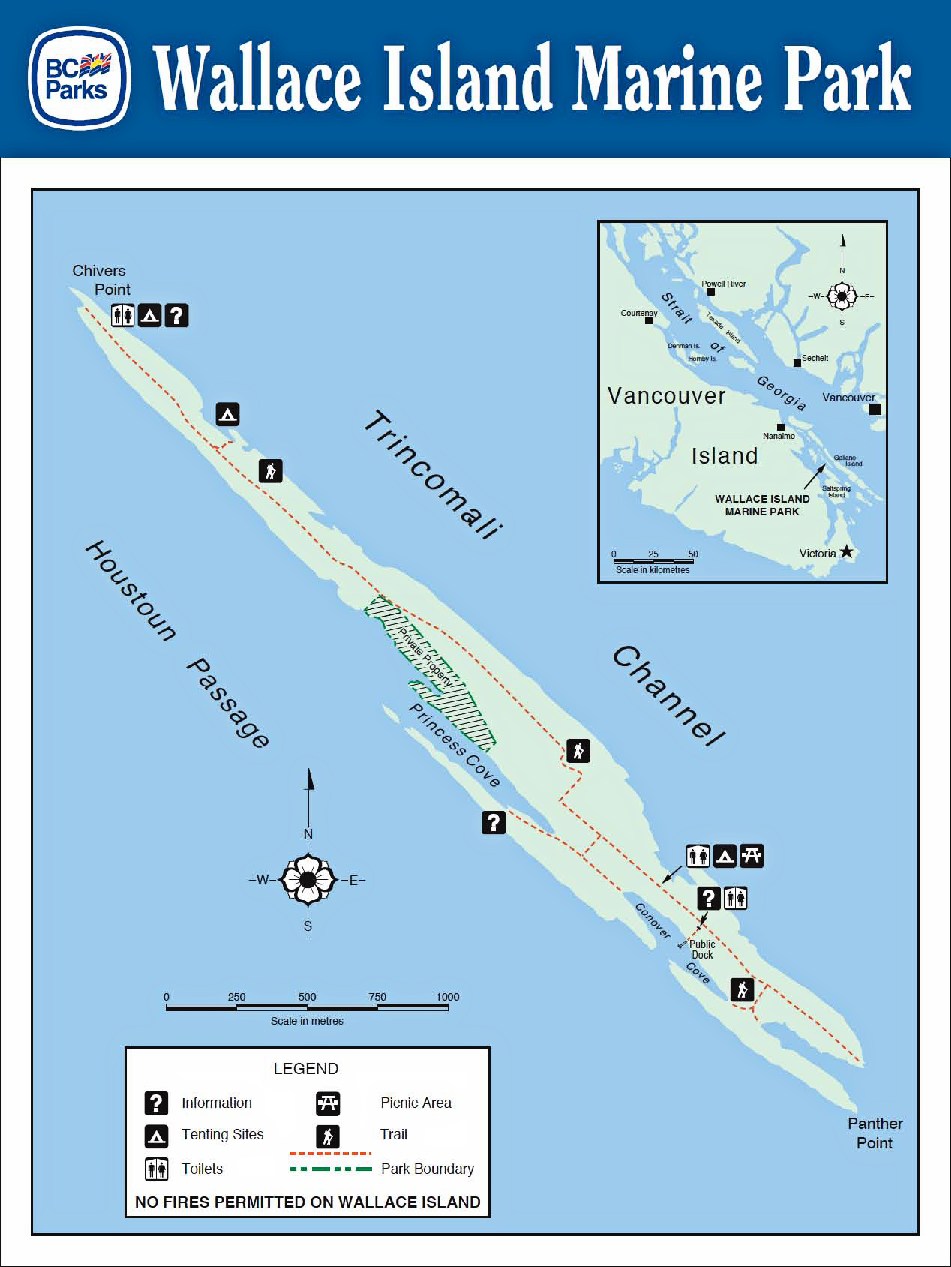 ---

What to expect / Daina will begin the day's painting session with a demo, share some tips and inspiration with the art of seeing, discuss composition and how to handle challenges that may arise when painting outdoors. Each participant will have opportunities with Daina for one-on-one guidance throughout the day. All levels of art experience are welcome! This will be a plein air painting art camp experience like no other! Embrace the magic of island living and enjoy learning from a five-star instructor. We know this will be a memorable highlight for years to come.
Recommended materials + watercolour kit / If you have a small 3.5x5.5"watercolour journal, such as Moleskine or Pentalic brand or a different one that you're drawn to, please bring it. Otherwise, we will use sheets of watercolour paper. If you'd like to invest ahead of time in a small portable kit, I suggest the Koi 12 or 24 by Sakura, which comes with a water brush. Other materials I use in my kit are a Staedtler Lumocolor black marker in fine or superfine, a white gel pen, a small tube of white guache, a mechanical pencil and eraser, and a large pencil case to carry it all in.


---

About / Daina is a professional oil painter of 16 years, and the owner/creative director behind Ocean Art Studio & Gallery on Salt Spring Island. She has been teaching art to children and adults since 2006, beginning at a P-8 private school in Nova Scotia, and expanding throughout her travels around the world. Following her passion to spread the joy of creativity, Daina relocated Ocean Art Studio from Nova Scotia to Salt Spring Island in 2016, an ocean-inspired fine art gallery and teaching studio where she holds workshops and art camps in all media year-round. You can find Daina at the Studio painting or teaching generally between the hours of 12-4, Tuesday to Saturday. The Studio is located at 19A-315 Upper Ganges Road in Merchants' Mews above the Barber Shop. To learn about upcoming workshops and art camps, visit www.oceanartstudio.eventbrite.com.
---
Testimonial:
"Daina… I have so enjoyed your class. You will not know how much. I have appreciated your quiet and reflective manner and your appreciation of where your students are in watercolour. A difficult task given our individual abilities. But your listening skills in such a careful and thoughtful manner to each participant as you figured out where each of us was… that is an incredible gift. I sure feel more confident about recording what I see..." - S. Savage, Salt Spring Island Tourism Info Centre