2 Credit Online Graduate Course, Health & Safety Through Prevention

Sunday, March 4, 2018 from 7:00 PM to 11:30 PM (EST)
Event Details
Promoting Personal Health & Safety
Through the Prevention of Injury and Violence 
This online  Promoting Personal Health & Safety Through the Prevention of Injury and Violence course is offered as one of a series of courses by the Vermont Higher Education Collaborative toward health education endorsement.
 This is an online course with asynchronous learning design.
---

Students taking the course for credit and successfully complete the course will receive 2 graduate credits through Union Institute and University.


---


Course Description
This course is designed to address concepts, knowledge and skills related to promoting personal health and safety through injury and violence prevention.
 It is widely recognized that problems related to injury and violence are prevalent across all ages and in all cultures, impact physical, mental, social, environmental and spiritual health and wage significant costs to society. This course will be looking at these issues through the lens of American society and will consider personal change processes and environmental change strategies that are promising for promoting lifestyles that reduce the likelihood of injury and are free of violence.  School, community and legislative policies that promote healthy and safe environments will be identified. Participants will apply the course teachings in on-line discussions, reflection papers and student units of study.
Instructional methods include a virtual meeting at the beginning of the course, online readings, discussions, and assignments, and telephone and email communications with the instructor/s as needed. Students are required to complete weekly assignments and Learning Tasks, and a final paper at the end of the course.
---
Schedule
The IVP course begins the evening of March 4,2018 with a virtual orientation meeting and the final paper is due May 1, 2018.
---
Cost
Cost to take the course for 2 graduate credits - $795.00
Cost to audit the course for no-credit - $495.00
Please Note:  
Tuition is not required to register but must be paid before course begins

Payment Methods - DO NOT SEND YOUR TUITION PAYMENT TO UIU
- Payment can be made via credit/debit card, on registration
- Payment can be made over the phone by calling 802-254-6590
- Check/money order made out and mailed to:
The Center for Health and Learning, 28 Vernon Street, Suite 319, Brattleboro, VT  05301.
---
IMPORTANT:  In addition to completing this registration, you are required to complete your enrollment by printing and filling out the form found in the link below. Mail this to Union Institute at the address printed on the form.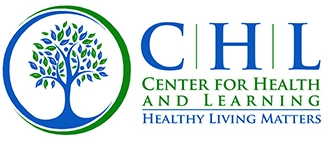 Have questions about 2 Credit Online Graduate Course, Health & Safety Through Prevention?
Contact CHL
Organizer
Phone: (802) 254-6590
Email: info@healthandlearning.org