1."STOCK PICKING TIPS AND COMMON PITFALLS TO AVOID"; 2. "TACTICAL SEASONALS...
Description
Session 1: STOCK PICKING TIPS AND COMMON PITFALLS TO AVOID

Ian Gendler is the director of research at Value Line, whose research department comprises more than 70 analysts, economists and quantitative experts that specialize in recommending individual equities that have the potential to outperform the broader market. This presentation will focus on Value Line's strategy for recommending stocks and, just as importantly, help investors avoid common mistakes that often lead to losses. The presentation will also include stock highlights and recommendations.

YOU WILL LEARN:
1.How Value Line analyzes stocks, and which metrics are most important

2.What to look for so that investors avoid picking the wrong stocks

3.How to build and maintain a winning portfolio
discussed by: Ian Gendler, Executive Director of Research, Value Line Inc.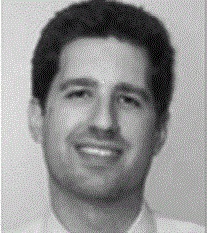 Ian Gendler supervises Value Line's research department, which consists of 70+ analysts, economists and statisticians. He also oversees the creation of Value Line's print and digital products. He has held this position since May 2012 and has been with Value Line since December 2004. Gendler specializes in tracking aerospace/defense stocks, as well as initiating coverage on equities in a wide range of sectors. He has extensive experience in speaking to the public, both to individual investors and fi nancial professionals. This includes webinars, radio broadcasts, in-person lectures and seminars. Gendler graduated with a degree in fi nance and
a minor in history from the University of Massachusetts at Amherst.
Session 2: TACTICAL SEASONAL SECTOR ROTATION & STOCK TRADING STRATEGIES

Learn the ins and outs of Jeffrey Hirsch's "Best Six Months" switching strategy. He does sell some things in May, but he doesn't go away. Hirsch will also teach many other seasonal indicators, patterns and strategies, including the four-year election cycle and his tactical seasonal sector rotation strategy. Hirsch will update his 2017 market outlook as well as current seasonal and cyclical investing opportunities in highly correlated ETFs and his current top-ranked small-, midand large-cap stocks. He will explain in clear language all there is to know about market seasonality and how he rotates in and out of sectors with the highest probability for maximum returns using fundamental and technical analysis in conjunction with seasonal and cyclical trading strategies, economic trends and historical patterns.

YOU WILL LEARN:
1.What we have learned over the past 50 years

2.How to deploy market seasonality in conjunction with fundamental and technical analysis

3.Hirsch's 2017 market outlook and strategies
discussed by: Jeffrey A. Hirsch, CEO, Hirsch Holdings; Editor-in-Chief, The Stock Trader's Almanac


Jeffrey Hirsch is CEO of Hirsch Holdings and editor-in-chief of the Stock Trader's Almanac and the Almanac Investor eNewsletter. He is also the author of "The Little Book of Stock Market Cycles" (Wiley, 2012) and "Super Boom: Why the Dow Will Hit 38,820 and How You Can Profi t from It"(Wiley, 2011). A 27-year Wall Street veteran, he took over Hirsch Holdings from founder Yale Hirsch in 2001. He is a Yahoo Finance contributor, research consultant for Probabilities Fund Management LLC and regularly appearson CNBC, Bloomberg, Fox Business and many other fi nancial media outlets.
SCHEDULE
8:30 AM - Registration / Social / Book Swap

9:00 AM - First Presentation
10:30 - Second Presentation

11:30 AM - Q & A
More Information
Students under 25(with ID) Free. (No registration required, show ID at Registration Desk)

No refreshments provided. Refreshments available for purchase at the AMC counter.

An investment book will be raffled off during the meeting.

Visit our book swap table before the meeting; bring a book, take a book!
Click on following links for detailed venu information.