1st Thursdays @ Sydney's Uptown Charlotte
Description
The Charlotte House Movement
1st Thursdays House Party UPTOWN CHARLOTTE


Attention House Heads in the Carolinas & surrounding areas.
The CHARLOTTE HOUSE MOVEMENT is pumpin
ALL THE HOUSE YOU CAN STAND...
EVERY 1ST THURSDAY OF THE MONTH.
SO IF YOU'RE LOOKING FOR THAT PLACE TO GET YOUR DANCE ON!
SEE YOU @ SYDNEY'S...ADMISSION FREE TIL 8PM
AFTER 8PM
$5.00 MEMBERS
ALSO THERE WILL BE FREE HOUSEMUSIC DOWNLOADS
GIVEAWAYS

FROM 8PM TO 9PM.
THE CHARLOTTE HOUSE MOVEMENT
IS NOT JUST A MOVEMENT...
IT'S AN EXPERIENCE...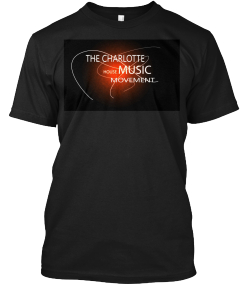 TCHM 1ST THURSDAYS
$20.00
We partnered with Teespring to create some awesome merchandise for this event. Show your support and look good wearing it. Check it out!