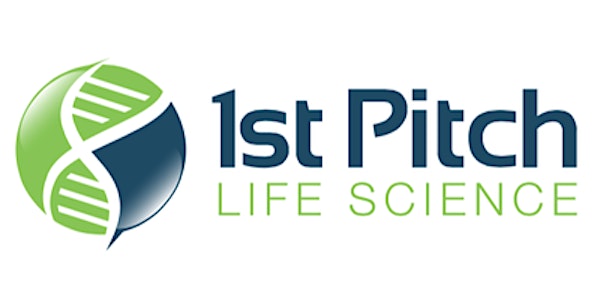 1st Pitch Life Science NYC (Oct. 2018)
When and where
Location
Weill Cornell Medicine, Belfer Research Building, Room 204A/B/C 413 E 69th St New York, NY 10021
Description
1st Pitch is coming to Cornell!
1st PITCH LIFE SCIENCE
EAVESDROPPING ON INVESTORS' CLOSED DOOR DISCUSSIONS - Coached Competition
Thursday, Oct. 18th 2018

5:30PM – 8:30PM
(4:30PM-5:30PM "Meet with Investors" Roundtable Discussion)
Weill Cornell Medical College, Belfer Research Building, Room 204A/B/C
413 E 69th St
New York, New York 10021
Event is Free, Pre-Registration is required
---
1st Pitch Presents: "Coached Competition"

Have you ever wanted to know how great startup companies have evolved, developed, and improved their pitching skills?
In this novel format, two or three companies will receive coaching from a MABA investor prior to competing at the live 1st Pitch event. Their pre-coaching pitch will be recorded and later presented to the audience, just prior to their "new and improved" live pitch. After the presentations, a panel of the coaches and the entrepreneurs will take questions, while the audience votes on "Best in Show". This format will allow audience members to see what areas the companies improved on and how they were able to make a more effective pitch.

Are you ready to improve your pitch? If so, please download and fill out an application form from http://www.1stpitchlifescience.com/1st-pitch-nyc/, and submit along with a final version of your presentation deck to info@1stpitchlifescience.com. Deadline: Sept. 26, 2018. The first 10 applicants may make poster presentations even if you are not selected for coaching.
---
The 1st Pitch event will be preceded by a "Meet with Investors" roundtable discussion, between 4:30 – 5:30pm for academics and entrepreneurs. The investors at the roundtable will discuss the investment process, things to do and to avoid, and things investors look for in an investment opportunity. Please select the "yes" for roundtable option during checkout should you like to attend.
1st Pitch Life Science is organized by MABA (Mid Atlantic Bio Angels), (http://www.bioangels.net), a NY-based life science investor group, to encourage and educate aspiring life science entrepreneurs who want the opportunity to practice their pitch and to receive constructive criticism from experienced and knowledgeable professionals.
---
Event registration:
****NOTE: Please only RSVP if you plan to attend, and un-RSVP should your plans change. Thank you.
When:
Thursday Oct. 18th 2018

4:30-5:30pm- "Meet with Investors" Roundtable
5:30pm – Registration, Networking and Poster Session
6:00 – 8:00pm – Program
8:00 – 8:30pm – Networking
Where:
Weill Cornell Medical College, Belfer Research Building, Room 204A/B/C
413 E 69th St
New York, New York 10021
Photo ID is required for check-in.

Visit our website at: 1stpitchlifescience.com
To present or sponsor, please email us at: info@1stpitchlifescience.com