Description
We Create the Experiences. You Say, "Yes!" Together We Create the Memories.
Our small group "playcations" are built for you to disconnect from devices, dive into an adventure and connect to yourself and other like minded people while in the comfort of an eco-retreat designed to bring you back to the natural environment.
Stretch, hike, swim, breathe, relax, and explore in the jungles and beaches of Nicaragua for a week with Gary Ware ( from Breakthrough Play) and Amy Angelilli (aka The Adventure Pro)!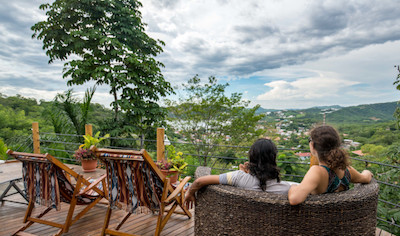 Casa Andalucía, located on the Pacific coast of Nicaragua, is for those seeking the ultimate immersion experience into the serene, sensory world of Central America. Casa Andalucía offers a rare Nicaraguan experience that showcases the magnificent landscape of San Juan Del Sur, while being a stone's throw away (a ten minute walk!) from all the action. Casa Andalucia blends seamlessly with the natural surroundings, flowing beautifully from the hill overlooking San Juan Del Sur and the crescent-shaped bay.
If a week of yoga, play, exploring, organic food, eco tree houses, and enjoying a close connection with new friends sounds like your kind of Adventure, keep reading…

Why should I attend?
The Playscape Retreat is an opportunity to disconnect from technology and reconnect to nature and each other by way of an intimate, immersive small group experience.
By having a playcation you are sending love and light to the mind, body and soul.
Amy and Gary are awesome :-)
Casa Andalucía is a place for visitors to appreciate the environment, learn from the locals and become sustainable, responsible travel stewards.
The once sleepy village of San Juan del Sur is now Nicaragua's hub for ecotourism.
Sample Schedule / Typical Day
Coffee, tea, juice
Morning laughter yoga or traditional yoga practice
Locally sourced breakfast
Play practice or activity and lounging
Locally sourced lunch
Afternoon playshop or group activity
Locally sourced dinner
Evening activity or relaxation time
What's Included?
7 days and 6 nights at the boutique B&B Casa Andalucía (Eco-lodge accommodations)
3 locally sourced meals every day
Shuttles to and from airport (If arrive/leave during pickup timeframe)
Daily yoga and laughter yoga sessions
Playshops, group activities, tribe gatherings, local adventures
Group sunset sailing excursion to Costa Blanca's private beach
Group night expedition
Cross cultural playshop with retreat attendees and locals
Limitless relaxation by the infinity pool, in the hammocks, on the beach
What's NOT Included?
Airfare to / from departing country and to / from the Augusto C. Sandino International Airport in Managua, Nicaragua (2.5 hours from Casa Andalucía)
Airport fees in Nicaragua or your departing country
Optional Excursions: Zip-lining, horseback riding, surfing lessons, snorkeling, fishing
Optional Spa Treatments: Massages, facials, mani/pedis, shamanic healing
Cocktails
Gratuity
Travel insurance (recommend) Amy uses World Nomads
See What People Have to Say About Gary & Amy's Playshops
"Thank you for hosting this meetup! I had so many memorable moments at World Domination Summit and your meetup was truly one of the top. As adults we can get caught up in the rat race and taking ourselves too seriously. One of my favorite quotes is "life is too import to be taken so seriously". Love what you bring into this world as we need more of it. Wish you both endless laughter and success in your pursuits. Hope we can stay connected - All the best!!"
- Ebony Cauley, Apollo Beach, Florida

"I had a wonderful time at my first ever improv session! It brought my inner creative and confident child to live (and to the stage too!). I don't think I would have delivered my story on stage the same way, if I had not attended your meetup! (Really!). So, thank you!"
- Naser Al Sughaiyer, Dubai, United Arab Emirates
Retreat Price: $1,550


If you have any questions or need assistance please reach out to Gary & Amy directly
Gary: gary@breakthroughplay.com
Amy: amy@adventure-project.com
---
Learn About Your Hosts

Amy Angelilli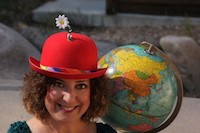 As Chief Adventure Officer of The Adventure Project, and as a certified laughter yoga leader, Amy Angelilli combines the art of play with mindfulness exercises and laughter to help others discover their own life adventures. She has facilitated playshops for summer camps (for kids and grown-ups!), after school programs, spiritual centers, yoga communities, business leaders, college students, active senior centers and women's retreats. Her immersive play-work focuses on self-discovery and meaningful connections ... and, of course, fun! Currently she heads up an improv training center at Limelight Theatre in St. Augustine, Florida. Since arriving in the sunshine state, she has facilitated play experiences for people from 9 to 92 and every age in between. When not playing or planning adventures, she's usually enjoying meaningful travel or improvisational theater. Her greatest performance is as herself in "It's All About Amy" – the improvised story of her life. She also created, produces and directs the theater experience "3 Blind Dates" – an unscripted romantic comedy that showcases the phenomenon of modern dating. She shares her adventures with her husband, his dog and her (many) cats. Follow her adventures at www.adventure-project.com and you just might find your own adventure (like this one)!
Gary Ware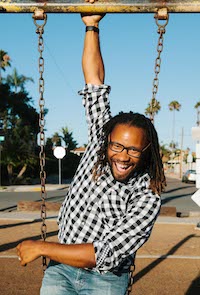 Gary Ware is the founder of BreakthroughPlay.com, a site that helps professionals level-up their confidence, creativity, and happiness using play.
In working with young professionals and pulling from his own experiences, Gary realized that something was missing in his life. After experiencing burnout after burnout in pursuit of success and happiness, he realized that what was missing was Play.
As adults, we often feel that "play" is childish or something that is a distraction. But after taking an improv class over six years ago, Gary realized that when you play, your life just works better. He began creating workshops and events to share the ways you can incorporate play into your life and experience how it can improve all areas of your life; from relationships to confidence and creativity.
Combining over half a decade experience with improvisation, and over 14 years in the field of Digital Marketing, Gary has helped hundreds of companies and thousands of professionals like you make major breakthroughs in their life.
He now hosts retreats, corporate workshops, emcees events, and delivers keynotes nationwide spreading the power of PLAY.

Muffadal Saylawala (Local Host)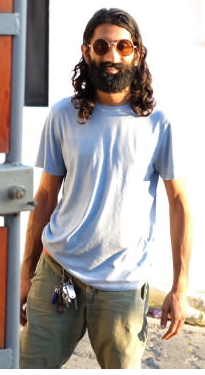 Muffadal Saylawala is an American born Pakistani building a family of for purpose businesses in Nicaragua. He grew up following a stereotypical path towards riches and prestige. This led to a consulting job working with Wall Street and the more boxes he checked, the less happy he became.
In effort to correct his unfulfilling course, Muffadal became a nomad; traveling through more than 50 countries. With every experience, worldviews were shattered and rebuilt. Each country saw him saved, killed and reborn. Each leg of the journey changed Muffadal's worldviews. He started to think, perhaps, there's more to life than earning money.
The culmination of Muffadal's experiences and research is now evident in the Círculo Initiative, a family of eco-focused, for-purpose businesses in Nicaragua that are built on a mission to give more than they take – a model of conducting business and life in a way that our world desperately needs, one that is truly regenerative.
You can learn more about his work in eco-centric hospitality at CasaElOro.com and the overarching vision of these for-purposes business at Círculo Initiative.
---
Testimonials

What people are saying about Amy:
"I quickly realized I was in a safe, supportive environment where I could let loose and have fun."
– Lisa Lowe, Arvada, Colorado about Amy's Improv for Mindful Living Playshop
"Seven weeks ago I embarked on an adventure to stretch my boundaries by joining Amy's improv class. My original intention was to adjunctly improve my public speaking skills that were already being sharpened by Toastmasters. On the first night of class, I realized that I had stumbled upon tools for a life philosophy. I've learned more in the last 8 weeks than I have over the last 24 years of self improvement books and courses."
– Ed Siarkowicz, Flagler Beach, Florida about Amy's Level 1 improv class
"One of the highlights for me at the conference this year….What am I saying "YES" to in my life?!"
– Lynda Visosky, Toronto, Canada about Amy's Getting to "YES!" playshop at the We Move Forward women's retreat and conference celebrating International Women's Day on Isla Mujeres
What people are saying about Gary:
"I can't say enough about Gary: he is one of my favorite people in the world. His events are so fun, laughter-filled, silly, engaging, interesting, helpful, and memorable. Afterwards, I always end up telling everybody about all the fun stuff that we did and what I learned. It's addicting. He is a masterful host / presenter / teacher. I love imagining what the world would be like if more people knew about Gary and his approach."
– Ryan Walsh, Peak Productivity Coach
"I've taken two improv workshops with Gary and look forward to every event he hosts! His workshops are fun, funny and best of all I get to hang out and be silly with some amazing people. Gary enjoys teaching as much as his workshop participant enjoys learning. I would recommend Gary's improv workshops to anyone looking to gain more confidence in front of an audience or to anyone that wants to try something new. Thanks Gary!"
– Stephanie Liu, Social Media Strategist
"I had an incredibly eye opening experience! I was able to let go of inhibitions, baggage, & just play wholeheartedly."
– Claudia Sandoval Master Chef Season 6 Champion

---
FAQs
How do I get there?
The nearest airport is Managua, Nicaragua - Augusto C Sandino Airport (MGA), which is 2.5 hours from San Juan del Sur.

What time should I arrive?
We are advising everyone to arrive before 3p local time the day of to receive complimentary transportation to San Juan del Sur. Transportation arrangements will be discussed with the group prior to the start.
What time should I leave?
We know international travel can be a challenge, so we are advising all attendees to not book a flight out of Nicaragua no earlier than noon. This will give you plenty of time to get to the airport and get checked in.
What's the refund policy?
We understand plans change. If you decide you don't want to go please let us know 60 days before for a refund minus processing fees. Intimate experiences like this take a lot of planning and coordination, so we appreciate your cooperation and support.
Can I sleep alone? Can I stay with my significant other? Can I stay with my friend?
Yes. Yes. Yes. Retreat attendees coming alone will be paired up in a room with two twin beds with a private bathroom. Attendees coming with a friend can request to stay together in one of these rooms too. Private rooms - with one single queen bed and a private bathroom - are available upon request for individuals or couples. Please see price list for room selection.
Is Casa Andalucía safe?

Yes! Casa Andalucía is up on a hill, past a gate that is guarded 24 hours a day. We also have a private security company (affectionately referred to as 'robocops') who help us along with a night guard. You're safe here. Like always though, be sure to lock your door and secure valuables when you leave. Your room key is found in the lockbox outside your cottage. Please make sure it is always there, only you and us know the code. Please do not remove it from the property. This way, you never have to worry about losing it!
What's the distance to the beach?

5-10 minutes walk
Where do spa treatments happen?

We have a great masseuse that can always come to our location, she does massages, facial, pedis and manis.
How many people are going on this adventure anyway?

We will host a minimum of six and a maximum of 12 so we get the sweet spot of having enough people for a beautiful small group dynamic but not too many so that each attendee can make a meaningful connection with each other attendee.