About this Event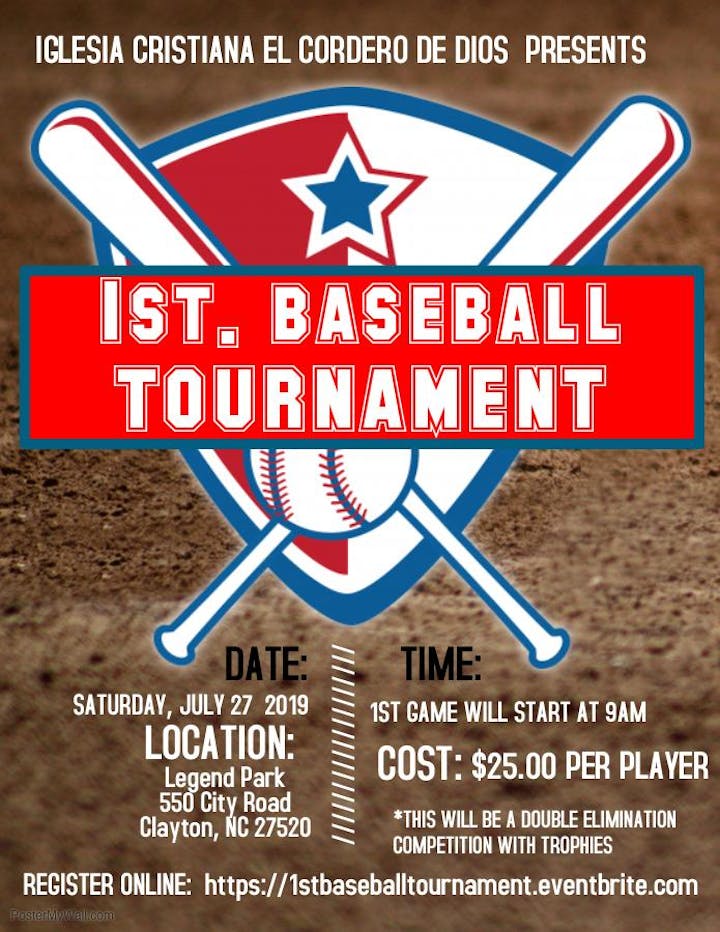 Iglesia Cristiana El Cordero de Dios, Inc would love to have you and your family join us for our first ever Baseball Tournament Event! It will be a wonderful day filled with amazing people, great food, family and friends around you, and the game you love.
What are you waiting for? Put a team together and register now!
*Churches are welcome*
The cost is $25.00 per player.
REGISTRATION BEGINS AT 8:00am
Minimum of 9 players, maximum of 12 per team
A player may not participate on multiple teams.
Ages 13 and up.
Double elimination competition
Trophies for winner!
For questions please call, email, or use the contact tab on our website.
(919)758-4919
icecdclayton.nc@gmail.com
https://elcordero.startsites.org/
Dios les bendiga!
Con el propósito de fomentar la unidad familiar y la unidad entre iglesias hemos preparado el 1er Torneo de Baseball 2019 para que en un ambiente sano y familiar podamos compartir recordando siempre que en Jesucristo SOMOS UN SOLO EQUIPO!
Te animamos a que como iglesia o comunidad hagas tu equipo and LETS PLAY BALL !