Event Information
Location
Sandbox Suites Dogpatch
404 Bryant St
San Francisco, CA
Description
Due to technical difficulties, this event page was closed unexpectedly. The events is still on September 24th.
Please visit THIS PAGE to register for our event.
Do you feel it? Women are no longer on the sidelines in the cleantech and sustainability sectors. Over the past decades we have made strides and utilized our unique talents towards growing success. In sustainability alone, women hold 39% of leadership positions, and only 8% in general business.
Women are proving to be a creative, innovative force in a variety of green sectors. This inaugural "TED Talk style" event will feature Bay Area leaders leveraging their tenacity and clean technology to make an impact in the world.
Speakers will start promptly at 6:15pm.
Speakers include:

About Our Speakers: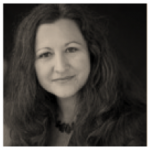 Lina Constantinovici
Founder, Start Up Nectar
@thinksystems

Lina is an entrepreneur, strategist, business advisor, and sustainability expert with over 20 years of experience building and growing companies. Over the past six years, Lina has worked with early-stage ventures as a startup advisor, a mentor for the Hub Ventures Accelerator and Cleantech Open, and has co-founded several incubators. As head of U.S. Operations, Lina contributed to building GrowVC: the first online, global marketplace for entrepreneurs. As a sustainability strategist, Lina has worked with Walmart, W Hotels, the EPA, the San Francisco Department of Environment on defining CSR strategic goals and on sustainability standards design. She currently serves as Vice-Chair of the Board of the Silicon Valley Environmental Partnership. Lina has an MBA in Sustainable Management from Presidio Graduate School.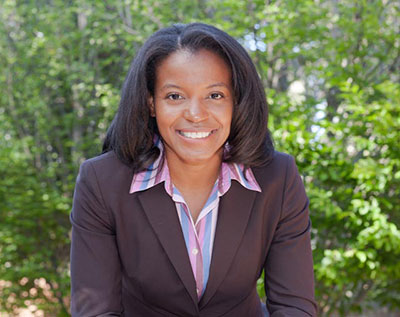 Lisa Dyson, PhD
CEO, Kiverdi
@Kiverdi
Dr. Lisa Dyson has a diverse background in management, business consulting, technology development and scientific research. As a management consultant at The Boston Consulting Group, Dr. Dyson worked with executives of multi-national corporations to develop high-impact strategies and execution plans to expand into new markets, facilitate post-merger integrations, define international governance models, and identify millions of dollars in operational cost inefficiencies. Dr. Dyson has experience in a number of industries, including transportation, travel, automotive, packaging, retail, telecommunications, and energy. In addition, Dr. Dyson enjoys building and leading entrepreneurial teams to develop new technologies. Previous startup experience includes developing a social networking platform that was used in a national election campaign and building a technology that received funding from Microsoft. Dr. Dyson has a strong technical background and has been awarded a number of honors in connection with her technical work. Dr. Dyson has conducted research in Bioengineering and Physics, including energy research, at Stanford University, the University of California, Berkeley, Princeton University, the University of California, San Francisco, the Massachusetts Institute of Technology (MIT), and the Lawrence Berkeley National Laboratories. Dr. Dyson has a PhD in Physics from MIT, where she conducted research in String Theory, was a Fulbright Scholar at the University of London, where she received an MS in Physics with an emphasis in Quantum Fields and Fundamental Forces, and has degrees in Mathematics and Physics from Brandeis University.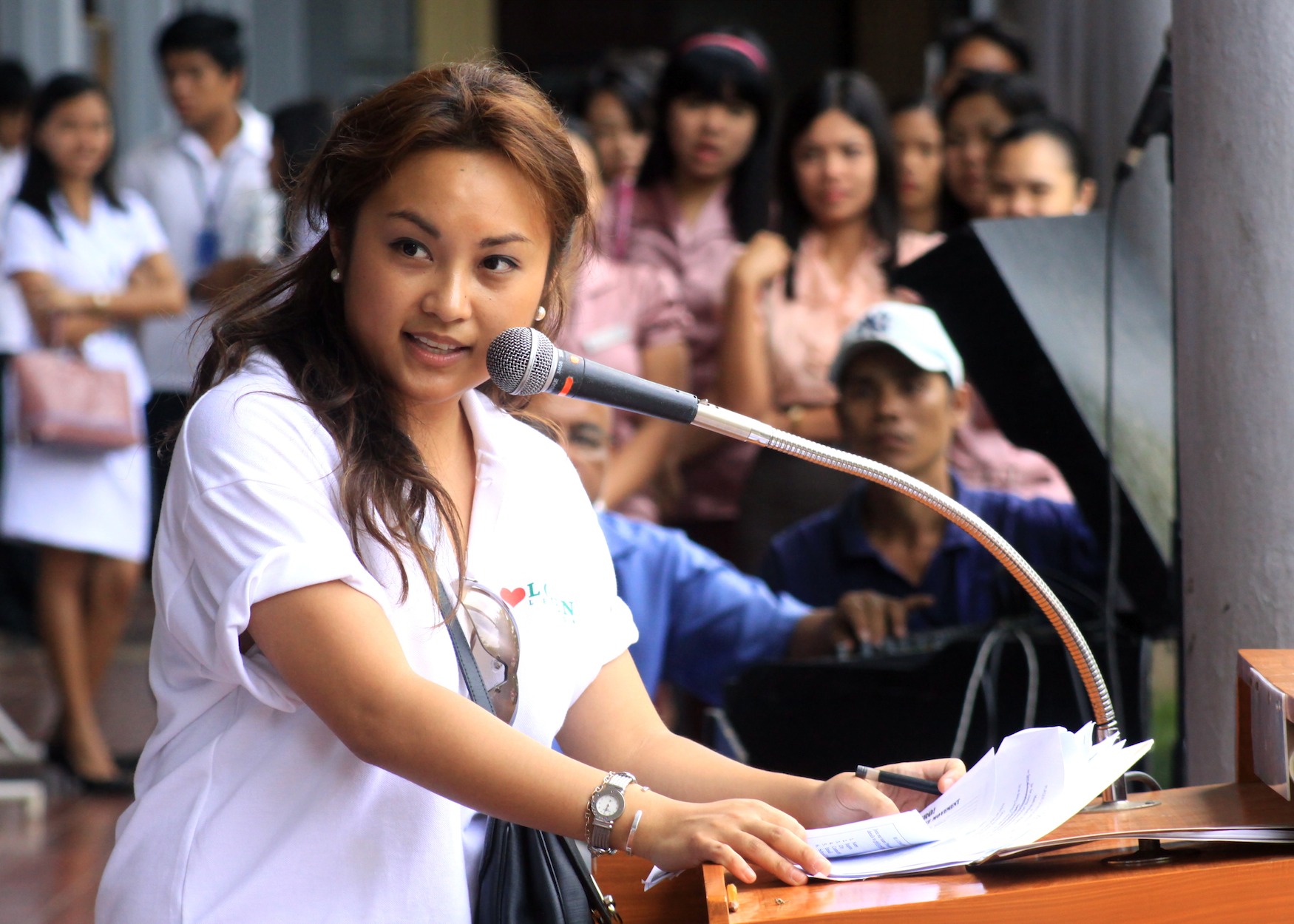 Esperanza Garcia
Co-Founder of International Youth Council and Philippine Youth Climate Movement
@esperanzagarcia
Esperanza Garcia has been a keynote speaker at international conferences, including the UN, on the importance of young people's engagement in global affairs and environmental sustainability. Her work has been featured in many publications and she has received awards on youth leadership, including the 2014 Women in Green "Youth Trailblazer" award, Unipro's "30 top Filipinos under 30" and one of the 2013 "The Outstanding Filipinos of NY." Esperanza was Co-Founder of the International Youth Council, which has provided educational resources & leadership opportunities to thousands of young global leaders; Founding President of Columbia University Coalition for Sustainable Development; and founder of the Philippine Youth Climate Movement, raising climate change awareness in Philippine schools to over 50,000 students. She served as a negotiator & official delegate of the Philippines at the UN Climate Change Conference and has held several positions as a climate consultant. She studied renewable energy and economics at Yale and Columbia and recently got an M.S. in Sustainability Management at Columbia University. She is currently working on International Business Development at Sungevity, and is also building the Renewable Energy Roadmap as a fellow of the Office of the President Philippine Climate Change Commission and Worldwatch Institute.
Jenni Grant
Oracle
@jennigrant
Jenni began her journey in environmental conservation in 2006, when she left her home in Atlanta (Fine Art degree in-hand) and drove 2,500 miles across the country to photograph the fabled California Redwoods and gaze at the Pacific Ocean. Determined to stay close to her place of awe and inspiration, and do her part to protect it, she continued northward another 150 miles and knocked on the door of the Sierra Club's National Headquarters in San Francisco, where she got a position working in Operations. After years of work in the private sector, stretching back to arts and education programming in Atlanta, Jenni decided to challenge her assumptions about corporations and search for a way to change the business practices that impact people and the environment. Inspired, she moved to Palo Alto in 2009, where she spent the next year learning everything she could about the unique culture of the Silicon Valley. In 2010 she made her transition to the corporate tech world as a Business Analyst and just three years later, Jenni had carved out a role for herself as a Global Sustainability Manager at Oracle. Today, she is a passionately engaged intrapreneur with a reputation for leading transformation and change to benefit the environment through her flagship Global Sustainability Program for Worldwide Real Estate & Operations. Her projects range from EV charging infrastructure to tracking global carbon emissions. In 2013, her team was presented the Outstanding Corporate Leader award from Sustainability Roundtable. Jenni also spends her time mentoring women around the world and teaching them how to create positive change from within existing structures. In 2014, she was featured in the Amazon best-seller book The Quarter-Life Breakthrough. Jenni is a member of the Women's Environmental Network, the Silicon Valley Leadership Group, the Sustainability Roundtable, and Green Grid.
Kirstin Hoefer
Clean Power Finance
@CleanPwrFinance
Kirstin brings more than 20 years of marketing and product management experience to her role at Clean Power Finance, a B2B residential solar financing company. As Senior Vice President of Customer Solutions, she leads the company's product, engineering, marketing, and customer support teams, focused on delivering innovative products and services for both channel and investor partners. Kirstin has worked in the solar industry for six years, previously leading marketing teams at Sungevity and Sunrun. Before going in to Solar, Kirstin led similar functions at eBay and Excite@Home. Kirstin holds a BA in English from UCLA and an MBA from Stanford University. Outside of work, she keeps busy with her three children, husband and golden retriever.

Patricia Johnson, MBA
Game Theory Academy
@gametheoryacad
Patricia Johnson is founder and Executive Director of Game Theory Academy, an economic education program that creates opportunities for low-income and at-risk youth in Oakland and Richmond. After receiving her MBA at the Yale School of Management in 2002, Patricia joined Pacific News Service/New America Media as Finance and Development Director. Over time, she became involved with the organization's youth programs, helping launch two new projects: a statewide youth advocacy collaborative and a youth magazine based in Fresno, Ca. She received a BA in political science from the University of California at Berkeley.
Virginia Klausmeier
Co-Founder & CEO, Sylvatex Biofuels
@slyvatex
Virginia has been involved with the development of Sylvatex's microemulsion technology since 2000. She assisted the founding chemist, late Dr. William Klausmeier, in laboratory testing and development of the company's intellectual property portfolio. Since 2010 Virginia has engaged with petroleum industry thought leaders while solidifying a strong network of experts who support the company's technology and market focus. Under her direction, Sylvatex has won numerous awards at industry conferences and venture funding competitions — including Silicon Valley LAUNCH and PortTechLA — and earned funding and support through the Greenstart accelerator program. Prior to this venture, Virginia managed new development ideas for a Fortune 500 medical device company and led their US clinical and biomechanical research. Virginia earned a B.S in Chemistry & Physiology and a M.S. in Biomechanics at the University of Oregon. She is also active in the San Francisco Biofuel Task force, the Silicon Valley Leadership Group, and Astia. Virginia was recently featured as one of the "Top 10 women in biofuels" and has recently been selected with a small number of other female CEO's to be mentored by Senator Dianne Feinstein.

Carol Neslund
Vice President of Sales, Americas
Enphase Energy
@enphase
Carol Giles Neslund, Vice President of Sales for the Americas, joined Enphase Energy in September of 2011. Her focus is helping customers grow revenue and profits by taking full advantage of the Enphase technology in their business models. Carol has more than 25 years' experience developing and leading successful sales and marketing teams. She came to Enphase Energy from the high technology sector where she held executive roles at Avaya, Seagate, McDATA and StorageTek. Carol's passion for enabling individuals to be more effective in the professional and personal dimensions of their lives extends well beyond the office. She has served as a board member for the Women'sVision Foundation, the Women's Wilderness Institute and is a past president of the Foothills United Way. Carol holds a Masters in Business Administration and a Bachelors degree in Human Communications, both from the University of Denver. Carol and her husband Richard live in Louisville, Colorado and are the parents of two adult children who have both embarked on successful life and career journeys of their own.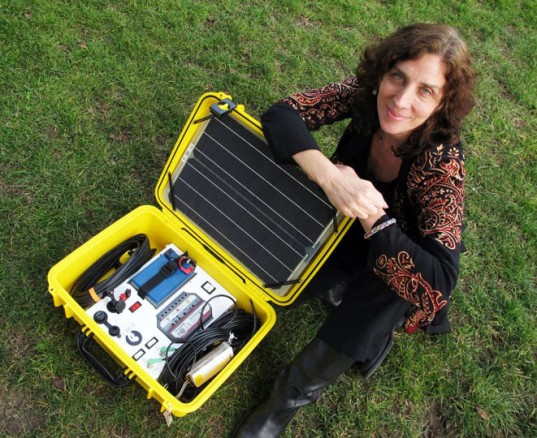 Laura E. Stachel, M.D., M.P.H.
Co-Founder, WE CARE Solar
@lestachel
Laura E. Stachel, M.D., M.P.H. the co-founder and executive director of WE CARE Solar, is a board-certified obstetrician-gynecologist with fourteen years of clinical experience, holding an M.D. from University of California, San Francisco and an M.P.H. in Maternal and Child Health from University of California, Berkeley. She is a DrPH candidate at UCB. Laura is the Associate Director of Emergency Obstetric Research in West Africa for the Bixby Center for Population Health and Sustainability. She was the P.I. on a MacArthur Foundation project on We Care Solar Suitcase usage in Nigeria and Uganda, and was co-investigator for a collaborative Population Council study that assessed the standard of maternity care in Nigerian state hospitals. Laura is a staff researcher at the Blum Center for Developing Economies at U.C. Berkeley. She serves on the Editorial Board for the Berkeley Wellness Letter and co-chairs a international working group on Energy and Health for the UN Foundation.


Dale Wannen, MBA
President, Sustainvest Asset Management LLC
@sustainvest1
Dale Wannen President and Founder of Sustainvest Asset Management, LLC, an investment advisory firm that focuses on integrating socially and environmentally conscious investing into client portfolios. Clients include individuals, non-profits, foundations and small businesses. He is often a guest speaker on the topic of Sustainable and Responsible (SRI) investing and the process of shareholder advocacy. Dale has an MBA in Sustainable Management from Presidio Graduate School in San Francisco. He also currently sits as Board of Director and Treasurer of San Francisco human rights organization, Global Exchange, teaches Economics for the Oakland non-profit Game Theory Academy and is a committee member for the National Resources Defense Council (NRDC) in San Francisco. He also founded the networking group, Greendrinks Petaluma.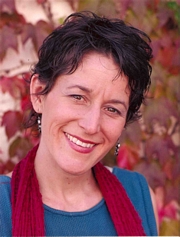 Lindsay Hassett Wood
@LindsayHassett
Lindsay Wood, founder of "The LED Lady" has been a pioneer in leading businesses to improve their lighting while reducing energy and maintenance costs with the use of LED technology. Lindsay is a trail blazer in retrofitting the popular, yet obsolete 2' and 4' fluorescent tube to current LED technology. With more than 20 years in sales and marketing, Lindsay earned her Green MBA in 2003, and ever since has used her skills and talents to further sustainability. Before "The LED Lady", she was known as "Betty Biodiesel", acting as the Master of Ceremonies for numerous Northern CA festivals while promoting biofuels and green lifestyles. She managed the launch of the first LEED gold biofuels station in the US. Lindsay currently lives with her husband in Marin County, CA, and she loves to travel, dance, sew and produce videos.
Date and time
Location
Sandbox Suites Dogpatch
404 Bryant St
San Francisco, CA