1st Annual Vermont Leadership Network Conference
When and where
Location
Basin Harbor Club, Vergennes 4800 Basin Harbor Rd Vergennes, VT 05491
Refund Policy
Contact the organizer to request a refund.
Description
The first annual Vermont Leadership Network Conference
October 17 - 18, 2013, Basin Harbor Club, Vergennes

A CONFERENCE THAT WORKS!*

Share interests, skills and dreams with some of Vermont's most influential leaders!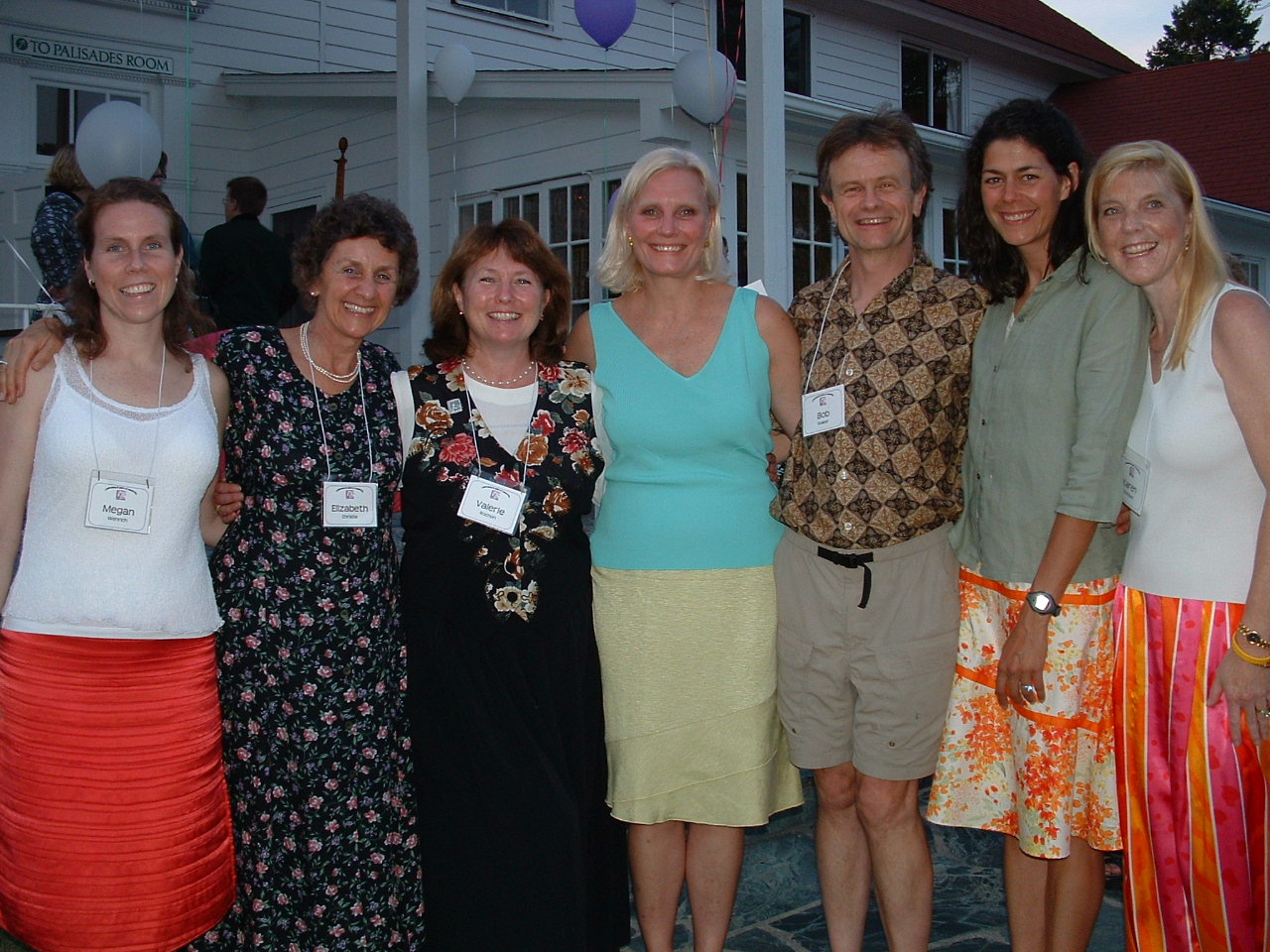 The Program Agenda and More about Conferences That Work:
Thursday, 10/17
12 to 2 pm Registration

2 to 4:30 pm Roundtables
Structured, safe process for participants to find out who is in the room, discover topics of interest, get a sense of the depth of interest in these topics, and find out who presnet has experience and expertise that you'll want to explore further.
4:30 to 5:30 break
5:30 to 6:30 pm Dinner and Peer Session Sign-ups
A Buffet Dinner in a casual setting allows participants to visually identify and prioritize wishes and suggestions for the conference sessions. A smaller, volunteer group of attendees uses the results to create Friday's program.
6:30 Free time, networking, continued conversation, fun and celebration

8:00 Music and mingling with Rick Norcross at the microphone

Friday, 10/18
8:00 Introduction for Friday only participants
8:30 - 8:40 Morning News and Check-In
8:40 to 12:05 Peer Sessions
A series of one-hour concurrent session, with breaks between each. Sessions are typically informal, often facilitated discussions, presentations, panels, workshops, walks, etc.
(The VLI Class of 2008 used the conference format for their reunion - here are the topics they chose: Fun and team comraderie in the workplace; fundraising; the political process - running for office; the systematic development of informed consent; am I doing what I want to be doing; technology - social networking and other applications; getting things done; appreciative inquiry.)

12:15 to 1:30 Lunch
1:30 to 2:30 Final Peer Session
2:40 to 4:30 Facilitated Sessions: a personal introspective and a group spective
4:30 to 6:00 Alumni Reception

For greatest impact, your full participation, from beginning to end, is

highly

recommended.
Basin Harbor Club is offering our special low room rate for those who would like to stay Friday and/or Saturday night. (Saturday, October 19 is OctoberFest at BHC)


Event T-shirts available for purchase when you register.

Cancellations on or before October 7th will be honored with a full refund

.

Call Katelyn, Linda or Colleen at SCG with questions (802) 859-3090.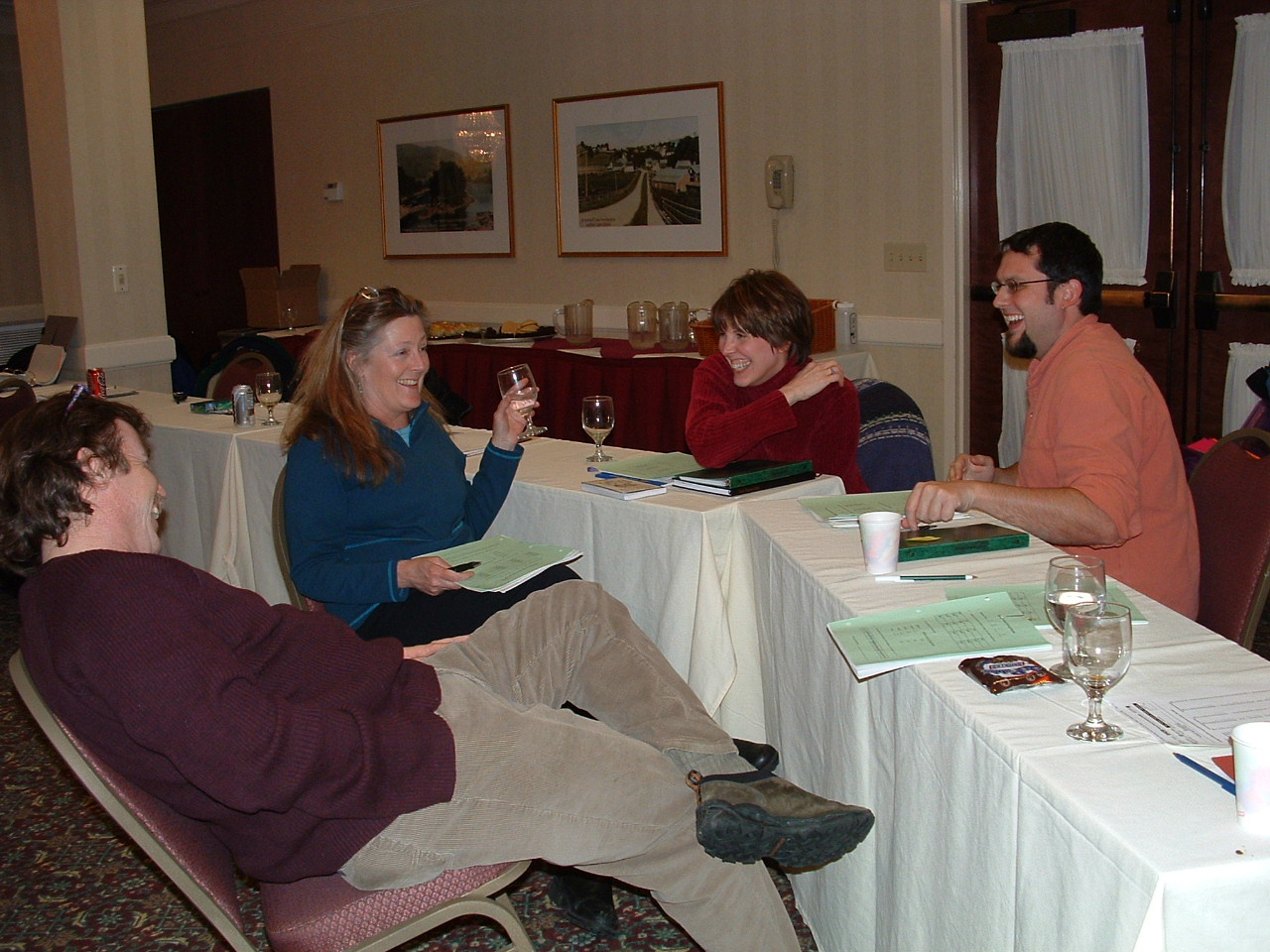 The class with the greatest representation at the conference will receive a prize!

We'll be there. Will you?
The Snelling Center Staff: Mark, Colleen, Katelyn and Linda
*Conferences That Work Frequently Asked Questions
Why isn't there a published program of sessions?
The Conferences That Work conference format supports attendees creating the sessions they want during the afternoon of the first day. The process—refined over more than twenty years—generates an optimum program of conference sessions, run by and for the participants. In half a day, attendees learn about each other and develop a conference program that accurately reflects their true needs. The next morning, everyone is ready to delve into a conference that accurately reflects what participants want.
What else happens during the first afternoon?
Opening roundtable(s) provide a structured forum for you to meet and learn about other participants' affiliations, interests, questions, experience, and expertise. Roundtables define and model an active, interactive, and safe conference environment; uncover the topics that people want to discuss and share; and expose the level of interest in each topic. By the end of your roundtable, you will have heard from and learned about everyone in the room.
During the evening social, peer session sign-up has participants visually document their wishes for and potential contributions to the upcoming conference sessions. We determine which of the suggested topics are popular and schedule the resulting peer sessions, with appropriate participants to lead them, into a conference program that begins the next day.
What are peer sessions like?
Peer sessions are almost always informal facilitated sessions rather than the formal presentations that predominate traditional conferences. They use whatever session format is most appropriate: facilitated discussion, interactive presentation, panel plus discussion, workshop, etc.
Because topics are determined at short notice, no one attending a session expects polished speeches and this provides a relaxed environment for participants' contributions. The conference ground rules, agreed to by all, support the confidentiality of sharing and discussion. To support good process at peer sessions, all attendees receive a concise handout that explains how sessions work, and every session is assigned a facilitator.
How does the conference close?
Conferences That Work include two facilitated closing sessions: a personal introspective and a group spective.
The personal introspective gives participants a structured opportunity to review their conference experience and explore resulting changes they may want to make in their life and work. It includes a mixture of personal and small group work.
The group spective allows participants to determine and manifest an explicit future for the group, allowing the gathering to create something more than an intense, one-time experience for attendees. During the session people begin to explore their future together. They may decide to hold another peer conference, and/or decide to plan meetings or activities that are targeted to specific needs and interests. The spective provides a powerful tool for community building at the close of the conference.
How should I prepare for this conference?
Conferences That Work do not make assumptions about who has something of value to share. It's common for participants to be surprised to discover they have expertise and/or experience that are of interest to others. If you have resources, presentations, or other materials that may be of interest to other participants, please feel free to bring them with you to the conference. You don't need to bring or prepare anything polished for distribution.
Can I just attend part of this conference?
We strongly recommend you are present for the entire conference if at all possible. Unlike traditional events, which are primarily about picking sessions to attend, Conferences That Work have a beginning, middle, and end, each of which is designed to create the best possible conference for each individual participant. In particular, the first half day allows participants to get to know each other, to obtain a sense of the group's interests and expertise, and to provide personal input into the form and content of the remainder of the conference. To someone who arrives at the start of the second day, the conference will look much more like a traditional preprogrammed event.
If, however, you can only attend the second day of the conference, we ask to attend a brief orientation held before the day's program starts. If you have to miss part of the conference, we suggest leaving early rather than missing the opening!
I live nearby and would like to go home in the evening. Will I miss anything?
Even if you live nearby, we recommend staying overnight at the conference venue. At the very least you should be present for the first day's evening social when peer session sign-up takes place. In our experience, those who stay off- venue miss some important connections, communal experience, and consequent community building that occur throughout the evening.
I have questions that aren't answered here! Where can I get more information? adrian@segar.com