1st Annual Thirtysomething Summer Camp: Confident Communication (Teleclass)
Description
First Annual Thirtysomething Summer Camp:
Confident Communication
4-Week Teleseries Program
Monday evenings, 8:00 - 9:30 PM EDT, 8/5, 8/12, 8/19, 8/26 (free preview call 7/22!)
REGISTER NOW--ONLY 25 SPOTS AVAILABLE!
Struggling to communicate with your partner, colleagues, or kids?
Tongue-tied on dates and in new social situations?
Need help with...asking for help?
Wish you knew how to communicate during a conflict?
You're in the right place.
Are you ready to make this the summer things really changed for you?
Well...who says summer camp is just for kids?
This August, join Carrie Spaulding, The Thirtysomething Coach, for the first annual Thirtysomething Summer Camp. This year's topic: Communication. Transform your communication from thirtyawkward! to thirtyawesome.
When you enroll in Thirtysomething Summer Camp, you join other thirtysomethings who are truly invested in creating the relationships, careers, and lives they want.
You'll get communication strategies, tools, and concepts that will transform your interactions with everyone in your life.
Improve your relationship with:
your partner

your friends

your family

your children

your colleagues

your dates

total strangers

yourself
Here's what's in store for you:
Bonus Week (free preview call--register here).
Communication campfire: How to speak with confidence

Week One
I hear ya: How to listen so people feel heard; how to talk to yourself

Week Two
Making conversation: How to connect and ask the "right" questions so people open up to you

Week Three
HELP!: How to ask for what you want or need
Week Four
We're in this together: How to communicate during conflicts; how to apologize
What do I get?

Four 90-minute classes with lots of opportunities for active participation, questions, and coaching

Workbook with scripts and assignments to help you apply the material and practice the strategies between sessions

Email support between sessions

A one-on-one private coaching consultation

Downloadable .mp3 recording of each call –in case you have to miss a class
Where is it?
You decide! You'll call in to class on your phone from wherever is convenient for you--your home, your office, your car--anywhere that fits your schedule.
By August 2nd, you'll receive an email with the first part of your workbook, as well as your personalized dial-in number and PIN code.



What's my investment?
The course fee is $199. Register before 5pm on July 22nd for the early bird rate of $149!
What are people saying about Carrie's seminars and coaching?
"Wonderful! Eye-opening. I feel relieved to have these tools."
"Working with Carrie was a complete game changer. She helped me see myself in a way that I had not been able to before. Carrie helped me gain clarity and greater self-awareness by providing me a supportive and challenging space without judgment. She helped me identify and confront what was holding me back in my both my personal and professional life. As a result of working with Carrie, I have made some real, and lasting, changes in my life."
"Incredibly insightful and useful. Very grateful!"
"Carrie helped me clarify a lot of my thinking and issues and brought some of my "patterns" into light. How liberating!!! She is very patient, shrewd, and very in tune with her clients. She is an amazing listener and is very compassionate and caring. Carrie has an amazing intuition as well and asks very powerful questions, just at the right time! She will be the one who will raise your energy level and bring you to recognize your highest potential. That is how her beautiful work helped me! I will recommend Carrie to anyone!!!"

"Very helpful, practical tips."

"Really reframed my thinking...I am actually looking forward to working through this new process."
"Carrie gently and perceptively honed in on the challenges I was facing in my transition, and worked with me to create a roadmap for change. She helped me articulate my hopes and fears, and encouraged me to give myself permission to dream about new possibilities. Not only did I have a plan with concrete and specific next steps, I felt supported, motivated, and ready to take action. I highly recommend working with Carrie if you want to make positive and tangible changes in your life!"
Sign up for FREE articles and tips here.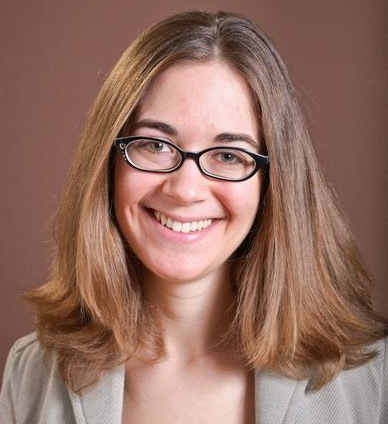 Carrie Spaulding, The Thirtysomething Coach, is a certified transition, relationship, and parent/educator coach. Through individual coaching, group coaching, and seminars, she helps people boldly create the lives and relationships they want.
Carrie helps people navigate major life transitions like career changes, breakups, and big moves. Knowing that transforming our relationships completely transforms our lives, Carrie helps people create and nurture healthy and satisfying romantic, platonic, and familial relationships.
Visit Carrie's website at www.carriespaulding.com.
Photo by Kathleen Tyler Conklin