Description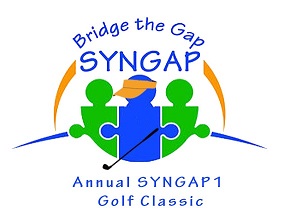 Bridge the Gap – SYNGAP Education and Research Foundation (501(c) 3) is a non-profit organization whose mission is to serve, educate and fund research for families coping with the effects of SYNGAP1 mutations. Your generous contribution will be used for life changing programs that will benefit children with rare diseases. Our international outreach for SYNGAP1 children gathers critical information, which is needed to drive research towards more immediate therapeutic solutions. Bridge the Gap - SYNGAP Education and Research Foundation relies on the generosity of sponsors to offset the expenses associated with researching SYNGAP1. Our mission is to improve the quality of life for people affected by SYNGAP1 and provide family support, accelerating research and raising awareness every family and every child with SYNGAP1. This critical information that can guides us to a cure. Current research shows a cauiously optimistic result in animal model data. See our website for our programs including an international registry for SYNGAP1 patients and educational workshops.
All gifts are tax deductible to the extent allowed by law. Please check with your tax advisor. A copy of the Foundation's official registration and financial information may be obtained from Texas Comptroller of Public Accounts. http://aixtcp.cpa.state.tx.us/exemptorgs/address.php?tp_id=32055137908 Registration does not imply endorsement, approval, or recommendation by the state.
The purchase of your ticket is record of your tax deductible donation. Please keep ticket stub for your records.
Tax ID# 47-2459997
Paypal link to send donations: