About this Event
You are invited to our Inaugural Sierra teams unGala, open to everyone! Please come out and support winter athletes in their drive to their personal best. Keeping with our Sierra vibes, dress how you want and come rock with us to Coast Tribe while drinking some beer from Drakes. Smart & Final will be providing free water, caffeine free soda and juice for the kids. We will have security on hand to ensure a safe and kid friendly evening. Let's celebrate the end of an amazing season and help support the Sierra-at-Tahoe Competition Teams. All proceeds from this event will support the Freeski, Snowboard and Alpine athletes at Sierra-at-Tahoe Resort. Beer will be provided by Drakes Brewing to each adult admission. The kegs will be flowing until they run dry and we have a lot! Appetizers will be provided during the first hour so Arrive Early, Tip Heavy & Have Fun!
We have over $10,000 in donations for our Silent Auction donations. Help us raise money for the Sierra Teams while celebrating the end of an amazing season. Please bring some cash, tip for the beer and bid on some cool stuff. Givewaways from Dragon, Candy Grind, Wend Wax and other Sierra team sponsors.
COAST TRIBE is a modern reggae/rock band based in Half Moon Bay, CA. Their unique style encompasses elements from diverse genres like reggae, funk, hip hop, and heavy metal. Expressive lyrics paint pictures of the struggles of the modern world and words that celebrate life and music.
The band is comprised a of multi-talented artists and their sound is a representation of this fusion. Never settling for the status-quo, Coast Tribe aims to surpass expectations and push their sound to its fullest during their high-energy live shows or in the studio.
Their debut album, titled "Relativity" speaks to the fact that every song on the record is relative to a different situation. All 10 tracks arose from different situations, emotions, and events.
Coast Tribe has opened for legendary Reggae Artist such as Pato Banton, Junior Reid, Israel Vibration, Humble Soul, Native Elements, Sashamon, Arise Roots, Iyaterra, Ital Vibes, Inna Vision, Arden Park Roots, Synrgy, Dubbest, Pacific Vibration, Ancestree, Brewfish, Burnt, and Perro Bravo.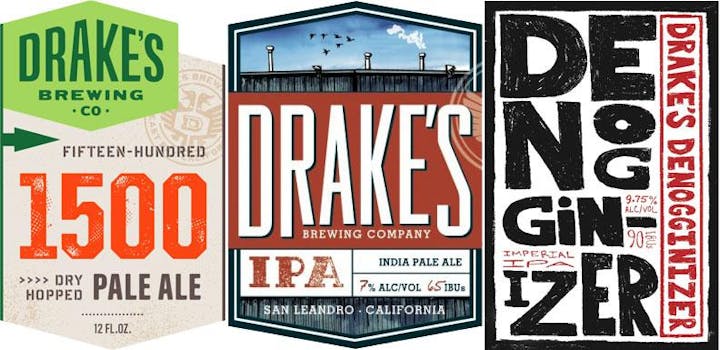 Drakes Has Provided us with their Signature 1500 & IPA as well as the Denoginizer!!!