1st Annual OSU Bollywood Film Festival - Women in Bollywood

Friday, November 8, 2013 at 5:30 PM

-

Saturday, November 9, 2013 at 11:30 PM (CST)
Event Details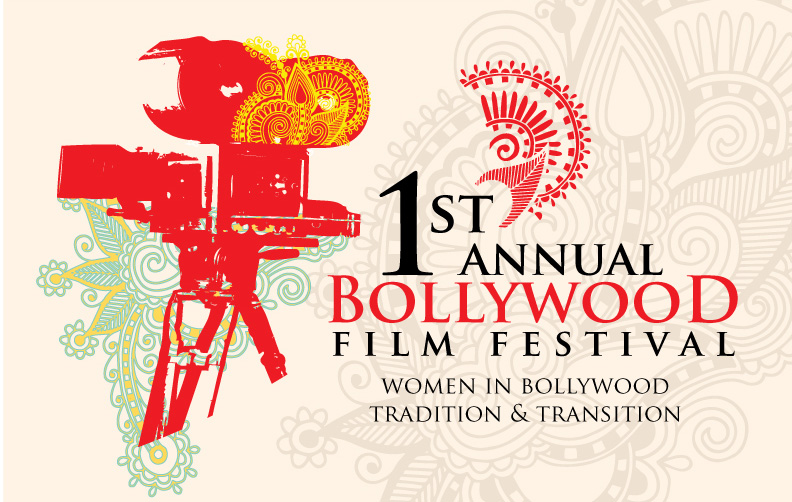 The
 1st Annual OSU Bollywood Film Festival
 "Women in Bollywood: Tradition and Transition"
 will be held on
 Friday, November 8th, 5:30 PM - 11:30 PM
 Saturday, November 9th, 12:00 PM - 11:30 PM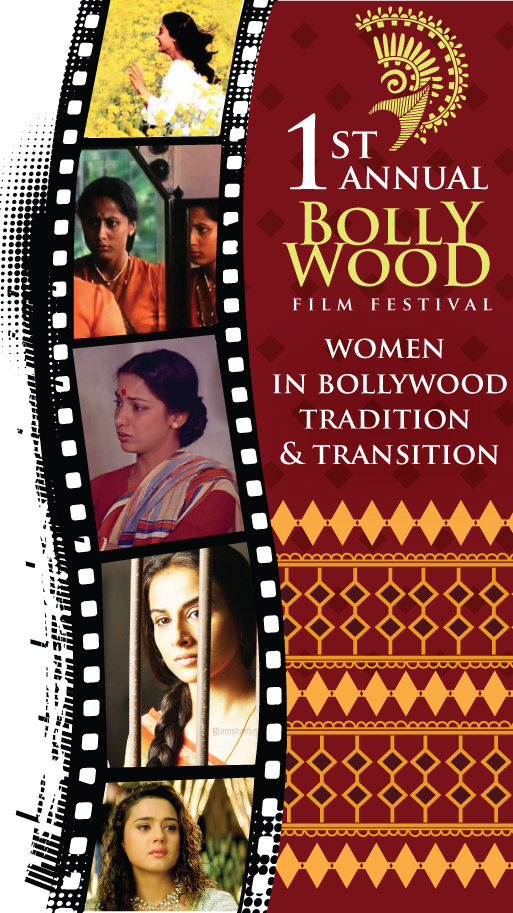 As India's cinematic influence spreads throughout the world, and as interest in the culture and art of India increases, we believe the time has come to anchor these broad currents in the OSU community.

The film festival will provide us with a window into how South Asian film represents women and women's roles.  We believe the film selection will demonstrate the chronological shaping, transformation, and representation of the experiences of South Asian women and the changing ways in which women both on the Bollywood screen and behind it have told their stories.
The 1st Annual OSU Bollywood Film Festival is proud to be co-sponsored by COMPAS (Conversations on Morality, Politics, and Society), which will host the festival's opening panel discussion as part of their 2013 Initiative, "Public/Private."  A keynote lecture will be delivered by Prof. Wendy Singer and will followed by a panel.

We invite both the Ohio State and the wider Ohio public communities to enjoy a fascinating look into the cinematic depiction of women in Bollywood. 
For more information, please contact Prof. Ila Nagar of the Department of Near Eastern Languages & Cultures.
SCHEDULE OF EVENTS

Dilwale Dulhaniya Le Jayenge
(1995)

 

Raj and Simran - both of Indian descent but born and raised in Britain - fall in love during a trip to Switzerland. However, Simran's traditional father takes her back to India to fulfill a betrothal promise.

Friday, 11/8 

 8.30pm-11.30pm
 

 

 

 

 

Bhumika: the Role
(1977)

Born destitute, Urvashi becomes a popular film star. A series of dissatisfying relationships and affairs leaves her yearning for stability. Settling down, she learns a startling truth about her new life: Urvashi must follow the rules laid down - no women can leave the house under any circumstance except death.

Saturday, 11/9
 12.00pm-2.30pm
 

 

 

 

 

 Apne Paraye


(1980)

Sheila, a strong and efficient home maker, finds her voice and choices squandered because of her husband's inability to find work.

 Saturday, 11/9
 2.45pm-5.00pm
 

 

 

 

 

Ishqiya


(2010)

While on the run from goons, Khalujaan and his nephew Babban Hussain fall for a seductive widow Krishna. As this romantic comedy unfolds, Krishna's past shadows her relationships and Khalujaan and Babban find themselves in tight spots.


 Saturday, 11/9
 6.00pm-8.30pm
 

 

 

 

 

 

Dil Chahta Hai


(2001)


Three young professionals push through a turbulent and transformational time in their lives as matters of the heart interfere with ambition, tradition, and lifelong friendships.


 Saturday, 11/9
 8.45pm-11.30pm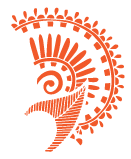 This event is proudly sponsored by
When & Where

180 Hagerty Hall
1775 College Rd S
Columbus, OH 43210


Friday, November 8, 2013 at 5:30 PM

-

Saturday, November 9, 2013 at 11:30 PM (CST)
Add to my calendar
Organizer
Founded in 1979, the Department of Near Eastern Languages and Cultures (NELC) offers instruction in a number of Near Eastern languages, literatures, and cultures, including Arabic, Hebrew, Persian, and Turkish, as well as in basic Hindi, Urdu, and Uzbek language. In addition, a number of pre-modern and ancient Near Eastern languages are taught, among them Akkadian, Classical Arabic, Aramaic, Classical Egyptian, Biblical Hebrew, Phoenician, Syriac, Ottoman Turkish, and Ugaritic.

At present, the Department directs two undergraduate programs leading to the Bachelor of Arts degree with majors in Arabic and Hebrew. Minor programs are also available in Arabic, Hebrew, Persian, and Turkish.

In addition to emphasizing the acquisition of linguistic skills and knowledge of some of the world's richest cultures, the Arabic and Hebrew majors are designed to prepare students for a variety of post-collegiate pursuits. These may include specialized graduate study in Arabic, Hebrew, linguistics, Judaic studies, or Near Eastern studies, or careers in government (e.g., foreign service, translation, etc.), journalism, business, or teaching.