Event Information
Location
Bennett Media Studios
723 Washington St.
New York, NY 10014
Description
The 1st Annual NYC Women's Empowerment Summit July 16th 2011 in New York City at Bennett Media Studios 723 Washington St New York NY 10014 10:00am till 4:00pm (Doors open at 9:30am).
The NYC Women's Empowerment Summit is a one-day conference designed for all women, young and old, to meet and share best practices, stories of success, and experiences both personal and professional. The goal of the summit is to create new bridges and a wider awareness of political, social and economic causes, in order to help other women reach their full potential in life. Our panel of speakers includes a variety of successful women from all genres of business, workforces and life. The following panel of speakers will be honored for their work in their respective fields.
Event Speakers
Vivica A. Fox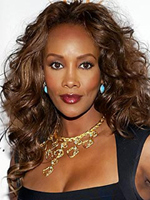 Vivica A. Fox is an American actress and television producer, best known for her roles in the films Independence Day, Set It Off, Soul Food, Why Do Fools Fall In Love, and Kill Bill: Vol. 1. Vivica's other feature credits include Two Can Play That Game, with Morris Chestnut, and Ella Enchanted, starring Anne Hathaway. Fox also starred in and produced the romantic comedies, The Salon, with Academy Award Nominee Terrence Howard and Getting Played with Bill Bellamy and Carmen Electra. Some of Fox's most memorable characters are also seen in such films as Batman and Robin, Kingdom Come, Double Take, Teaching Mrs. Tingle, Juwanna Mann, Boat Trip and Idle Hands. Fox's television films include Showtime's Hendrix and the ABC/Disney movie, A Saintly Switch opposite David Alan Grier and Rue McClanahan. On the comedic film front, Fox co-starred with Jessica Simpson in Private Valentine as well as produced and starred in Three Can Play That Game with Tony Rock. Switching over to dramatic roles, Fox starred as an FBI Agent in the suspense thrillers Junkyard Dogs and a detective in Trapped in Haitian Nites. Fox returned to her action roots in The Hard Corps, with Jean-Claude Van Damme, and also co-starred in Cover, directed by Bill Duke.
After completing her second season on HBO's Emmy Nominated hit comedy, Curb Your Enthusiasm, Fox appeared in Lifetime's Drop Dead Diva and Hallmark's Christmas Movie, Farewell Mr. Kringle. She is also the voice of Angel Dynamite on Cartoon Network's, New Scooby Doo.
In the world of reality, Fox hosted TV Land's, The Cougar, and teamed up with VH1 to executive produce and host, Glam God, on which Fox put future celebrity stylists to the test. Vivica was also a fan favorite on ABC's, Dancing With The Stars and served as a judge alongside Academy Award winner Faye Dunaway on the WB's, The Starlet.
On the Fox Network, Vivica also enjoyed success headlining her own sitcom, Getting Personal, opposite Elliot Gould, Jon Cryer and Duane Martin. Fox's numerous television credits include Alias, My Wife & Kids, All of Us, Eve, and Out All Night.
Vivica has co-produced the hit stage play "Whatever She Wants!" Fox has just finished producing the sequel to the sexy thriller "Motives" - "Motives 2" as well as produced the new drama "The Salon" with Academy Award Nominee Terrence Howard, which premiered at the Sundance Film Festival 2007. She was also co-executive producer and starred in the one hour series, "Missing", for Lifetime Television. Vivica played an unorthodox FBI agent, Nicole Scott. She is now starring in and co-producing Cheaper to Keep Her with Grammy Award-nominated Bryan McKnight.
In 2008, Fox was awarded the prestigious NAACP Spirit Award for starring in and co-producing the hit stage play Whatever She Wants. In 2005 and 2006, Vivica won the NAACP Image Award and the Prism Award for Best Actress in a television series—drama. She was also honored with a Trumpet Award for Outstanding Career Achievements in Film. In 2003 she was honored with the Lady of Soul Lena Horne Career Achievement Award. She and Will Smith also won the MTV Movie Award for Best on Screen Kiss for Independence Day. Additionally, Vivica was also voted one of People Magazine's 50 most beautiful people. Currently, Vivica is also busy launching the Vivica Fox wig line collection.
Valerie Smaldone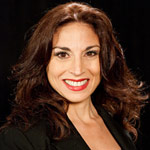 Valerie Smaldone is a 5-time Billboard Magazine Award winner and is well known for her unprecedented success, holding the #1 on air position in the New York radio market, as well as hosting numerous nationally syndicated programs featuring in-depth interviews with top artists such as Paul McCartney, Celine Dion, Mariah Carey, and many others. During her two decades in the business Smaldone has won numerous awards, including: The American Women in Radio and Television's Golden Apple Award for Broadcast Excellence, The Radio and Records' Contemporary Personality of the Year 2001 – 2006, the Italian Welfare League even named her 'Woman of the Year.' Smaldone has started her own production company, Two Sides of a Coin, dedicated to supporting projects developed by women. Smaldone's voice extends beyond the radio waves through many avenues such as playing the "Voice of God," a role typically given to those with deep male voices. She has performed in this capacity for many prestigious live events including: The Clinton Global Initiative, The Emmy Awards, and The Tony Preview Concert. Smaldone also works face to face, speaking at conferences ranging from topics such as women in media and business, to women's health, and Ovarian Cancer. At 43, Smaldone was diagnosed with ovarian cancer, had a tumor removed from her right ovary, and underwent chemotherapy. After her experience, Smaldone became the Gynecologic Cancer Foundation (GCF) spokeswoman. She has twice been honored by the Sass Foundation for Medical Research and received an award from the World Foundation for Medical Studies in Female Health along with Jenny Craig for their efforts promoting women's health.
Karen Goodman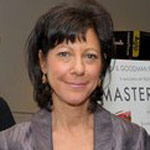 As female half of the Simon & Goodman Picture Company duo, Karen Goodman is recipient of three Academy Award nominations and three Emmy Awards and recently won an Oscar for the documentary "Strangers No More." Goodman has done groundbreaking work in both film and television in documentary format to explore truth. Her exploration of the role of women in Egypt, "Cairo Unveiled," was the season premiere of National Geographic Explorer series. They have produced a number of projects for Lincoln Center's Dance Film Archive, documenting the works of choreographers Paul Taylor, Alvin Ailey, Robert Joffrey, Jerome Robbins, and George Balanchine. Other joint projects include commercials, corporate and promotional videos, and political spots. Goodman has served as a judge for the International and National Emmy Awards, the Media Program for the National Endowment for the Humanities, and many other prestigious awards. Simon & Goodman are currently in production on a documentary for PBS's American Experience.
Gloria Feldt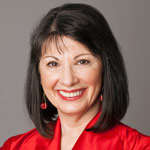 Gloria Feldt is a nationally renowned activist and author, whose passion for social justice has propelled her life's work. Her new book, No Excuses: 9 Ways Women Can Change How We Think About Power, was published by Seal Press October, 2010. It reveals why women are stuck at 18% of top leadership roles and, through both inspirational stories and practical tools, shows how women can redefine power, lead themselves with intention, and reach parity from the boardroom to the bedroom for good—their own and society's. Feldt's previous books include the New York Times bestseller Send Yourself Roses, Co‐authored with actress Kathleen Turner, Behind Every Choice Is a Story, and The War on Choice. People Magazine calls Feldt "the voice of experience." A teen mother from rural Texas, Feldt served as president and CEO of Planned Parenthood Federation of America, the nation's largest reproductive health and advocacy organization, from 1996‐2005. Feldt's passion for bettering women's lives remains her driving force as an independent commentator on women's issues, politics, media, and leadership. Feldt teaches "Women, Power, and Leadership" at Arizona State University and serves on the board of the Women's Media Center.
Pat Addiss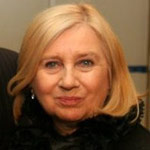 Pat Addiss is one of the most prominent female producers in Theatre-- in fact, she is responsible for the number one, longest running musical ever-- The Fantasticks, which has played in theatres world-wide. Before becoming so heavily involved in theatre, Addiss ran her own promotions company for 30 years called Pat Addiss Enterprises. Addiss is currently working on the continued performances of The Fantasticks Off Broadway at the Snapple Theatre. Addiss has produced other notable Broadway musicals such as Promises Promises, Little Women, Chita Rivera: The Dancer's Life, Bridge & Tunnel, Spring Awakening, 39 Steps, Passing Strange. Her notable off Broadway projects inclued: Shout, War Brides NYMF2007, Housewives of Manheim, and A Christmas Story The Musical opening in Hershey , Pa on Nov 8th and then moving to Detroit, Raleigh, Tampa, and then spending the last 3 weeks of December 2011 in Chicago. Addiss is also responsible for running TEA@3 at the Algonquin Roundtable, The reading series at the National Arts Club of New Plays and Musicals and is member of The Broadway League and The League of Professional Theatre Women (LPTW).
Anchal Joseph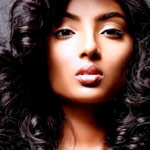 Anchal Joseph has been featured in Vogue Paris and ZOOM Magazine, and modeled for Show Off Straps for their On line look book, all prior to her appearance on America's Next Top Model. Tyra Banks has said that she was one of the most physically beautiful contestants to ever participate in the competition. Now signed with Colby Models, she has been booked for Night Weekly Magazine, Artemis Allure Models Magazine, I AM CERA show / FUNKSHION Fashion week, Sofi Swimwear, Lila Nikole Show / Rock Fashion Week, Co-Hosted WSFL Live with Kristin Anderson, and landed a principal role in a short film titled "Unveiled". She has also taken part in several Miami Fashion Weeks and so much more. Joseph takes her work on the runway a step further—she participated in the Red Dress Fashion Show to benefit the American Heart Association as part of Funkshion Fashion Week, headlined The All About Pink Breast Cancer Awareness Fashion Show, and more recently will be working with Luna Luis Ortiz to help raise Awareness for HIV / AIDS. Joseph is clearly more than meets the eye; she is not successful just because of her unique look—she studies business and can work on both sides of the industry. Joseph's current projects include Halogen TV's Nobel Exchange, as well as a role in director Garry Marshall's movie New Year's Eve.
Judith E. Glaser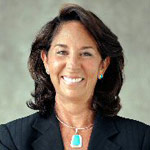 Judith Glaser is one of the most innovative and pioneering change agents and executive coaches in the consulting industry – and refers to herself as an Organizational Anthropologist. She is the world's leading authority on WE-centric Leadership. Through her dynamic, interactive and provocative keynotes, and leadership summits, and executive coaching, she has introduced her powerful transformative leadership technologies to CEO's and their teams from major Fortune 500 companies. Glaser is the author of 3 best selling business books on leadership. Her first two books Creating WE: Change I-Thinking to We-Thinking & Build a Healthy Thriving Organization and The DNA of Leadership (Platinum Press, an imprint of Adams Media), made Amazon Business Book Best Seller Lists in 2005 and 2006, and were also selected by both Forbes and Business Book Review as two of the top business books of 2005 and 2006. She is the Founder of Benchmark Communications, Inc., the Co-founder and Chairman of Creating WE Institute and founding partner of Creating WE, LLC. She served as an Adjunct Professor at Wharton, visiting guest speaker at Harvard, Kellogg, Loyola, University of Chicago, NYU, IIT, University of Stellenbosch and others. She is currently on the boards of The We Are Family Foundation, Expeditionary Learning, and was a founding member of The Executive Woman's Business Forum. She was awarded Business Woman of the Year in New York City in 2004.
Sibrena Stowe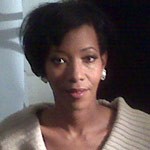 Sibrena Stowe is founder of La Chic Media, formerly Stowe Communications, Inc., specializing in publicity and advertising for an extensive client roster including high profile entertainment executives such as artists from Czar Entertainment, Kedar Entertainments, Jive Records, Tupac Shakur's The Outlawz, Arista's DJ Quik and Run/DMC, Universal's Juvenile, Lil Wayne & Big Tymers, The legendary Rakim, MJG & Eightball and countless others! Stowe will continually buy media/ad buys for Music World Entertainment singers Solange Knowles and multi-platinum selling pop star, Beyonce Knowles, and R&B singer Joe from Kedar Entertainment Group, just to name a few. Stowe also works outside of music with Amber Brooke who has a recurring role as, Glenda on CW's hit television series, One Tree Hill, and The Vampire Diaries, and Dashaun "Jiwe" Morris author of War of The Bloods In My Veins and of the Emmy Awards Emmy nominee star of Sundance channel's hit docu-series, Brick City, and television personality and legal analyst, Vikki Ziegler of CNN, HLN and Fox News. La Chic Media/SCI also has an event planning division has organized events such as the NFL's Official Super Bowl's Passion for Fashion produced by then Philadelphia Eagles, Rodney Peete and actress Holly Robinson-Peete which was hosted by Star Jones; as well as the movie premiere party of: STANDING IN THE SHADOW OF MOTOWN, co-hosted by The NARAS Grammy Committee and Artisan Films.
Wendi Caplan-Carroll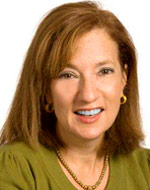 Wendi Caplan-Carroll is a Social Media and Digital Marketing expert with over 25 years experience in Marketing, Business Development and Event Marketing working for major media companies including CBS Radio, Infinity Broadcasting, and Emmis Broadcasting. Caplan-Carroll is currently Developement Director for Constant Contact, helping small businesses, associations, and nonprofits connect with their customers, clients, and members. Today, more than 200,000 customers worldwide trust Constant Contact to help them connect with their audience. Due to Caplan-Carroll's efforts Constant Contact was ranked number 127 in Deloitte's Technology Fast 500 in 2007. Wendi uses her expertise to provide coaching for small businesses and organizations on best practices of email marketing, designing strategic marketing initiatives and developing creative approaches to marketing with the use of online tools. She is speaks regularly on the Power of Email Marketing and Social Networking.
Lubna Dajani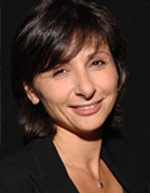 Lubna Dajani, founder & CEO of Stratemerge Inc. a management and marketing consultancy firm specializing in mobile and emerging technologies with offices in NY, London and Milan. She is also co-founder of the NY chapter of MobileMonday, the global networking phenomenon dedicated to the enablement of innovation and entrepreneurship. Ms. Dajani is a published writer and an engaging moderator & public speaker who is widely recognized as a visionary & innovator of insightful user-centric solutions. Ms. Dajani launched her entrepreneurial career having achieved influential positions with leading companies in media, information & communication technologies such as GE, Viacom, Microsoft, Nokia, Detecon, IWO, Verizon & a host of global network operators.
Laura Fredricks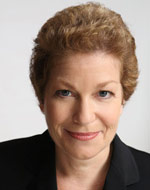 Laura is not only the bestselling author of THE ASK, but she has raised hundreds of millions of dollars for worthy causes and organizations. She travels throughout the world speaking and helping people get what they want. Laura Fredricks is a fundraising consultant, speaker, and bestselling author. She runs a boutique consulting company that provides training and coaching to help non-profit organizations and businesses effectively raise money. As Vice President for Philanthropy at Pace University, she spearheaded their centennial $100 million capital campaign, raising over $92 million in six years, and oversaw all aspects of fundraising and alumni relations for a staff of forty on five campuses. She also served as Associate Vice President for Development at Temple University where she began fundraising toward a $300 million capital campaign. Additionally, she has managed and coordinated major planned giving programs; corporate and foundation funding; and alumni relations for fifteen schools and colleges, two hospitals, and the athletic program. She is the author of THE ASK: How to Ask For Support For Your Non-Profit Cause, Creative Project, Or Business Venture and DEVELOPING MAJOR GIFTS: Turning Small Donors into Big Contributors.
Judith King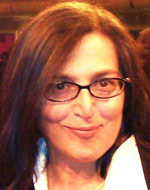 Judith R. King, the lead partner and co-principal of The Morris + King Company, is the driving force behind MKC's extraordinary growth and singular success as a Top 100 independent public relations firm. By spearheading the firm's strategy to combine traditional PR expertise with unrivaled digital and new media capabilities, she has brought in such renowned clients as Court TV, Ritz-Carlton Club, Music Choice, David Barton Gym, Visiting Nurse Service of New York and the University of California, San Francisco. Ms. King has also built MKC's thriving West Coast practice, acquiring numerous healthcare and public policy accounts. In addition to her role as co-head of new business development and managing all aspects of the company's burgeoning operations, Ms. King is a marketing and branding specialist with an uncanny ability to craft clever and ingenious slogans, conceptualize sharply targeted advertising campaigns and write the highest quality marketing materials. She also has a richly deserved reputation as an expert media trainer, traveling across the country to help MKC clients shape and articulate their stories to customers, investors and industry influencers. Prior to joining forces with Andy Morris to launch MKC, Ms. King was a sought-after New York-based copywriter and marketing consultant for Starwood Hotels, Whole Foods, Banana Republic, Miramax Film Corp., hotelier André Balazs, Coach, MAC Cosmetics, Philippe Starck, Target and Ian Schrager Hotels, among others. She also served as the senior editorial consultant for Dan Klores Communications, one of the country's leading public relations firms.
Tamsen Fadal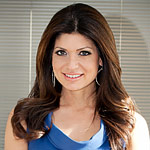 Tamsen Fadal is an Emmy Award winning Television Journalist, Relationship Expert and Author. From U.S Presidents to Hollywood Royalty to hottest stars on Broadway, Tamsen Fadal has interviewed some of the most exciting names out there. This award-winning television personality is also the author of two top selling books, Why Hasn't He Called? and Why Hasn't He Proposed?
Tamsen loves all things tech, fashion and green and she can be seen bright and early Monday-Friday anchor the WPIX-TV, Morning News starting at 4AM. There, she gets a first hand look at the news of the day and the newsmakers of our time. Tamsen's lifestyle segment, Totally Tamsen, gives viewers a firsthand look at new and exciting places and things in the tri-state area. In January 2010, Tamsen made her Broadway debut in CHICAGO, the musical! It was a dream come true!
Prior to joining WPIX-TV, Tamsen was a correspondent for the CBS flagship station, WCBS-TV. With more than a decade of experience, she has covered stories ranging from the Columbia Shuttle Crash to the London Bombings to the war on terror. In 2002, she traveled to Afghanistan with the American troops reporting on the war. She was also sent to Air Force bases in London and Germany to report on local troops during Operation Enduring Freedom. Prior to that, Ms. Fadal reported for WPGH-TV in Pittsburgh, Pennsylvania and WOWK- TV in Charleston, West Virginia and KYW-TV in Philadelphia doing investigative journalism.
Tamsen was awarded an Emmy in 2005 for her work as an Investigative Reporter. She was also awarded a Broadcast Journalism award in 2004 by the National Air Disaster Foundation [NADF] post 9/11, for contributions leading to improved aviation safety.
Tamsen began her broadcasting career as a morning drive anchor for WHNZ Radio in Tampa, Florida after graduating from the University of South Florida with a Bachelor of Arts degree in journalism. Tamsen was named the 2004 Outstanding Young Alumnus Award Recipient.
Tamsen is extremely active in the fight against Breast Cancer after losing her mother to the disease in 1990.
Along with her job as a TV journalist, Tamsen works alongside her husband, Matt Titus, a TV Host and nationally renouned relationship expert. The two co-authored the book Why Hasn't He Called? How Guys Really Think and How to Get the Right One Interested in You (McGraw-Hill; February, 2008), their second book, Why Hasn't He Proposed? Go From The First Date To Setting The Date (McGraw-Hill; February, 2009) Tamsen is the co-founders of The Love Consultants, a matchmaking and dating coach service in Manhattan. Matt and Tamsen have a national segment with Meredith Television, ASK MATT and TAMSEN where they answer questions from viewers all across the nation. You can read their advice on their website: TheLoveConsultants.com.
Abiola Abrams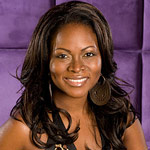 Abiola Abrams, your favorite bad girl and good woman, writes books, blogs and columns and broadcasts TV and web shows about love, lifestyle and pop culture. Current projects include: BBC Radio Entertainment Correspondent reporting on celebrity news and relationships, MTV Teen Dating Empowerment Coach on the reality series "Made," blogger and editor on her lifestyle site "Abiola's Passionista Playbook," and host/producer of her own award-winning web series and advice vlogs.
Abiola's upcoming book, The Passionista Playbook for Rockstar Living, is part humorous memoir, part fun handbook, about living with passion. Dare (Simon & Schuster), a hip hop love story, Abiola's popular debut novel was taught at Amherst College and her essays have been published in anthologies such as Behind the Bedroom Door, Dirty Words: A Literary Encyclopedia of Sex, and A Memory, A Monologue, A Rant and A Prayer. In the past Abiola Abrams has hosted TV shows like BET's "The Best Shorts," HBO's "The Buzz" and NBC's "Source: All Access," starred as "Miss Picky" on VH1 reality series "Tough Love" and appears as a pop culture talking head on networks like FOX. Recent press includes being interviewed for a feature about sex toys in Essence Magazine, being quoted in The New York Times about Fashion Week and talking about the Person of the Year on The Judith Regan Show on Sirius XM Radio. Abiola has written for and been written about in publications from Gawker and Jezebel to Paper Magazine and Self. Abiola is a lead lifestyle & entertainment content contributor (articles, videos, celebrity interviews) in the areas of love, lifestyle, pop culture including advertorial and branded entertainment. She's interviewed celebrities such as Patti Labelle, Quincy Jones, Chris Rock, Busta Rhymes, LL Cool J and Henry Louis Gates, Junior. Clients and sites include and have included: Pepsi We Inspire, American Airlines' Black Atlas, HP, Yahoo, Glam, Hello Beautiful, Examiner and Luv Em or Leave Em.Abiola Abrams has given keynote addresses on empowerment at many schools such as NYU, The New School for Social Research and Howard University. She was featured in the 2010 Sex Bloggers Calendar and as a part of her ongoing safe sex initiative she directed the award-winning and critically acclaimed feminist erotica art film, "Afrodite Superstar." Her social issues short films and documentaries have shown in festivals, museums and universities. Abiola Abrams has a BA from Sarah Lawrence and an MFA from Vermont College of Fine Arts. She curated the Chashama Gallery exhibit Hos, Putas and Dragon Ladies: Our Sexuality Remixed and VDay's Until the Violence Stops Film Festival at the Museum of The City of NY and the Museum of TV and Radio. Recently Abiola hosted the 6th Annual African American Literary Awards in New York City.
Visit her site here: www.abiolaabrams.com
Gala Darling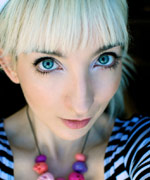 Gala Darling's unrelenting devotion to positivity & magic has earned her cult celebrity status & rabid fans all over the globe, from India to Sweden.
From the 1,000,000 hits her website garners on a monthly basis to her legendary Things I Love Thursday lists, this writer, nomad & international playgirl easily transfers her enthusiasm for life into the written word.
Described in the New York Times as "a Web-tethered gadabout", she was recently named one of the 10 most influential style bloggers in the world (Fashionista). She has been described as "a tattooed Miss Manners" (The Bargain Queen), a "downtown Carrie Bradshaw" (Elle) & a "New York City society gal" (Filament). Celebrity stylist & icon Rachel Zoe says Gala & her site are "très chic".
Gala has been featured prominently in The New York Times, New Zealand Herald, Teen Vogue, New York Post, Elle, Cosmopolitan, Time Out New York, Sydney Morning Herald, The Daily Telegraph, Next, Cleo, Girlfriend, The Age, Sunday Herald Sun, The Dominion Post, Inked magazine, Glasgow Guardian & on CBS & ABC News, among (many) others.
Gala is an accomplished & enthusiastic public speaker, having spoken to audiences of thousands at South By South West Interactive & Evolving Influence, & is frequently invited to make guest appearances on specialty panels about fashion & the internet. Her radical self love workshops are a runaway success. She has spoken to many audiences about entrepreneurship & making business out of the arts.
Gala believes in pink lingerie, sequins, stardust & candy-coloured Cadillacs. She believes in making mischief & the triumph of magic over the brute. She believes in short skirts & lip gloss & bringing about the radical self love revolution. She believes life doesn't have to be serious, that you create your own reality & that beauty is all around us.
Check out her website here: www.galadarling.com
Vikki S. Ziegler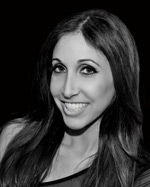 Vikki S. Ziegler, Esq. is a multi-layered talent: a practicing attorney of matrimonial law and civil litigation; a television personality known for her commentaries on high-profile cases; an active volunteer for women's and children's charities; and the innovator of a unique and realistic approach to "divorce management." Bringing together her insights as a divorce attorney, her childhood experience of her own parents' divorce, and years of careful listening to clients and friends, Ziegler's approach seeks to de-stigmatize divorce by allowing its empowering aspects to triumph. Her concrete pre-marital tips help couples avoid the pitfalls that can lead to divorce, and her step-by-step impact-management guide will prevent emotional and financial devastation for those facing the inevitable. Capable, qualified and compassionate, Ziegler holds a folio of accomplishments that speak for themselves.
Ziegler is a graduate of the University of Rhode Island, where she studied Political Science, Sociology and Spanish, and Quinnipiac College School of Law in Hamden, Connecticut. While a student, she served as judicial law clerk to the Honorable Jerome Hornblaas in the Criminal Part of the State Supreme Court of New York and, in Rhode Island, worked for the Public Defender's office in the Domestic Violence Unit and volunteered at a Battered Women's Shelter.
Following law school graduation in 1998, Ziegler returned to her home state of New Jersey, where she served as a clerk to the Honorable Michael K. Diamond, presiding Judge in the Family Division of the Superior Court in Passaic County. While under Diamond's tutelage, she trained as a mediator in small claims and landlord tenant matters, knowledge she has applied to her work as a divorce lawyer. Viewing mediation and settlement as the most beneficial outcome for all, she has successfully settled 99% of her cases to date.
In 1999, Ziegler entered private practice, specializing in the areas of matrimonial and civil litigation. She is a member of the Passaic County, Essex County and New Jersey State Bar Associations, as well as a member of the Northern New Jersey and Family Law Inns of Court. Over the course of her career, honors and distinctions have made steady arrival. She was nominated and appointed by the Supreme Court of New Jersey to the District XI Ethics Committee for Passaic County, a four year term of which she has completed three and was just appointed as the Chairperson. In 2006, she was chosen as one of the "Top 40 Lawyers under 40" by the New Jersey Law Journal followed by the same recognition in 2008 by New Jersey Business News for her professional excellence and her commitment to her community. In 2011 and 2010, she was recognized as a rising star in the Super Lawyers Magazine and was named Top 50 Women in Business by the New Jersey Business News in March 2010. For the past eight years she has served as an Executive Panel Chair in Passaic, Morris and Essex Counties, assisting with recommendations for divorce settlement solutions. She also has volunteered her time and expertise to sit as a Moot Court Judge for Rutgers law students. She is currently an Adjunct Professor at Fordham Law School. She was featured in Image Magazine as the "local spotlight" for her achievements in New Jersey.
As an authoritative and motivational speaker, Ziegler shines. She has spoken on how to cope with the pressures of working for a judge and the law clerks role for their tenure at the law clerk "Boot Camp" for the American Academy of Matrimonial Lawyers (New Jersey Chapter), on the First Amendment at the Institute of American and Talmudic Law for Continuing Legal Education for Attorneys, and on divorce and money for numerous accounting firms, including Merrill Lynch. In fact, Ziegler has been chosen to speak at a CPA convention where top accountants are gathering to discuss litigation tactics when facing forensic accountants in the context of trial. She also has taught the two day Family Law Practice seminar for the Institute For Continuing Legal Education with the Honorable Michael k. Diamond for over 150 lawyers. She also speaks throughout the country all legal topics.
She is often called on to give her expert advice on television, radio and print for the past several years. She is on HLN/CNN, Fox News and Fox Business Channel weekly. She is also contributing to top publication such as People Magazine, Ok!, Life and Styles as well as www.popeater.com , www.thehuffingtonpost.com and www.hollywoodlife.com. Her vast media experience has made her a premiere legal expert.
Ziegler currently is awaiting publication of two books, a work of fiction and movie entitled "Love, Lies and Litigation" a chick-lit legal thriller and non-fiction work entitled "The All-Star Divorce" in which she details her "divorce management" approach to as well as a self help guide detailing the experts needed to empower people before, during and after a divorce. Her current published book "Premarital Survival Guide" for those approaching marriage to stay in it for the long haul which is available on her website and on Amazon.com. She also has co-authored legal articles for NY Divorce Magazine and the New Jersey Law Journal, titled "How Can I Keep My Legal Fees Down During My Divorce?" and "Know Your Limits," respectively.
Charitable causes always have been an important aspect of Ziegler's life. As a volunteer with Make a Wish Foundation – which grants wishes for terminally ill children – she ran the gift giving and charity events for the Passaic County Chapter for four years and met with families and helped plan wishes. She also volunteers at soup kitchens in New York City, collects for Toys for Tots each year, donates clothes for women in business, collects prom dresses and gowns for Catherine's Closet, contributes to Chai Life Line – a Jewish organization that gives guidance to single mothers – and participates in food drives for the underprivileged with A Brand New Day every year. Her pro bono work with Partners for Women and Justice – an organization for indigent and battered women – continually exceeds her yearly requirement for New Jersey.
Chelsea Krost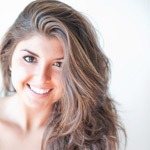 For the enterprising 20-year-old Chelsea Krost, the word "entitlement" doesn't exist; it never did. From the time she was a child involved in numerous charitable endeavors and throughout her teen years when she traded vacations for life altering philanthropic missions across the globe, Chelsea has been driven by her passion to make a difference in the world. "Charity is my drug of choice," she proclaims.
Chelsea has become a sought after resource and voice for the teenage/young person's generation, bringing her fresh perspectives and off the cuff familiar style to television with guest appearances and news segments that include, Fox's Good Day New York and Street Talk, CNN Headline News, NBC's The Today Show, News 12 New Jersey, and Fox 5 News San Diego that covered a plethora of topics of peer pressure to Father's Day technology gifts to Lindsay Lohan and the MTV remake show "Skins." Seventeen Magazine named Chelsea a "Mini Mogul, who gave teens a voice by creating her own radio show."
Chelsea Krost recently released her first book, "NINETEEN: A Reflection of My Teenage Experience in an Extraordinary Life. What I Have Learned and What I Have To Share." Chelsea describes the book as a combination "memoir/self-help/humor/insider's guide for teens and young women" which she hopes will inspire the reader to know that with persistence, hard work and belief in yourself anyone can accomplish great things! Later this year, Chelsea will start off her national book tour for "NINETEEN beginning in California, along with the launch of her new unique lip product "with a refreshing twist."
2011 will also mark the re-launch of her radio show that at just sixteen years old, Chelsea conceptualized and created, born out of the desire to provide a safe and non-judgmental platform for teens like herself to share their feelings on topics relevant to their lives, as well as global concerns. In March 2008, just after her seventeenth birthday, Chelsea became the youngest AM radio host when her show, Teen Talk Live with Chelsea Krost debuted on WBZT 1230 AM, establishing the tagline, "Our voice. Our opinions. Our time to talk." Chelsea researches all show topics and invites a rotating panel of young adults who discuss their questions and views, along with guest celebrities and experts who offer their perspectives, expertise and answers for the thousands of listeners who access her show every Tuesday from 7-8 p.m. on www.teentalklive.net.
In January 2009, Chelsea acted as exclusive teen journalist for the non-profit group People to People, traveling to Washington, DC to cover the inauguration of President Obama. Chelsea also reported live from the CNN building with Suzanne Boyd, anchor/reporter for the local Florida CBS and Fox affiliates that air in Chelsea's hometown of Delray Beach/Boca Raton, Florida. Chelsea has also appeared on Live with Regis and Kelly, and was a guest on Good Day New York and News 12 New Jersey.
In the summer of 2009, together with her family, Chelsea coordinated a Teen Talk Live "mission to Africa," a philanthropic trip to Nairobi to hand-deliver hundreds of feminine hygiene products to the HEART Freedom for Girls Program and the Nyumbani Children's Home. As the exclusive teen correspondent for her local Florida CBS and Fox affiliates, Chelsea documented her compelling mission in a special four-part TV series, which aired in June 2009 on her local Florida CBS/Fox TV stations.
Following the Africa trip, Chelsea was tapped by Kotex to be their 'Millennial Spokesperson,' making media appearances including guest spots on The Tyra Banks Show and Teen Kids News. Chelsea was asked to offer her insights into the advertising and marketing campaigns for Kotex's new U by Kotex products for teens, and contributed a monthly blog entry for the company's website. At the end of 2010, Chelsea went out for anther philanthropic trip to schools in Peru to deliver supplies and books to the many children.
Chelsea also just completed a five day mission to Joplin, Missouri for CBS and Fox News affiliates to document the progress made since the devastating deadly tornadoes in May. Armed with a film crew and a compassionate heart, Chelsea chronicled the aftermath of the tornadoes, interviewing the people who lived to tell of their harrowing experiences, visiting the hospitals and schools to bring needed supplies and welcome toys and gifts, and shedding light on the rebuilding process.
Chelsea is active with a number of charities, including SOS Children's Villages, The Pajama Program, The Unicorn Foundation, Africa Heart, and Dream Sponsors, Inc., an organization through which they met and sponsor a nine year-old orphan boy, Bryan in hopes of giving him a chance at an education and a healthy and successful future. "We live in such a narcissistic society; so, if I had just one message to share with other young adults it would be to 'go outside your comfort zone' and help others. Nothing feels as good as knowing you've made a difference in someone else's life."
Chelsea is currently working on a television pilot, "Positively Ernie" featuring Ernie Anastos, the Emmy Award-winning New York City Fox News anchor.
Chelsea resides in New York City and attends Marymount College, where she juggles the role as a Broadcast Journalism major and bi-coastal television personality.
Seating for this special and unique event is limited to only 100 tickets available to the public. Tickets are available for $45.00 dollars and include a catered lunch and a VIP Pass to the full day's events which include opening ceremonies, guest lectures and a meet and greet following the day's events.
Date and Time
Location
Bennett Media Studios
723 Washington St.
New York, NY 10014