1st Annual New Orleans Vendy Awards
When and where
Location
French Market-Flea Market Entrance Barracks Street between French Market Place and N. Peters Street New Orleans, LA 70116
Refund Policy
Contact the organizer to request a refund.
Description
The 1st Annual New Orleans Vendy Awards
After eight years in New York, and events in LA and Philadelphia, the Vendy Awards are coming to New Orleans. On March 13th, at The Historic French Market, we'll determine the best street food vendor in New Orleans while raising money for the New Orleans Food Truck Coalition (NOFTC) & Slow Food NOLA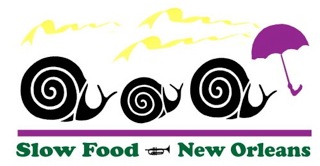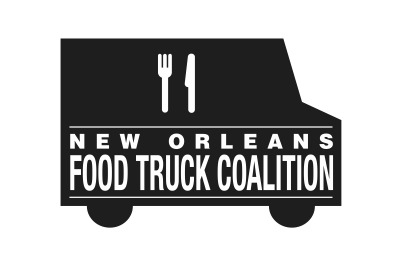 The Vendys are:
An intense cook-off between the best sidewalks chefs in the city.

A festival of respect and gratitude for all vendors and everything they provide us–from your morning coffee (half-and-half, two sugars) to the $2 umbrella when you get caught in the thunderstorm.

A part of The Brooklyn Brewery Mash, a series of cultural events including comedy shows, concerts, and pop-up supper clubs and readings.

A fundraiser to support culinary entrepreneurs and the sustainable food movement

An opportunity to get down courtesy of the

Small Batch String Band
FOR A LIST OF THE PARCIPATING FINALISTS CLICK HERE
The entrace to the event is at Barracks Street between French Market Pl & N. Peters St. Directions here.
Save $5 by purchasing online—Premium & General Admission tickets will be $5 more at the door!
ONLINE TICKET SALES ARE CLOSED, TICKETS WILL BE AVAILABLE AT THE DOOR
THANK YOU TO OUR SPONSORS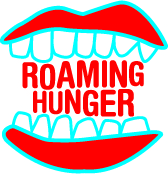 ****************************************************************************


What are the Vendy Awards?
The Vendys are a yearly street food cook-off that, since 2005, has determined the best street chef in NYC. It has become one of the greatest food events in New York. Mario Batali called the Vendys "the Oscars of food for the real New York." Now, they are coming to New Orleans!
What's the point?
The point is to celebrate the street vendors who serve us every day, and who bring so much culinary and cultural life to our streets and public spaces. Street vendors are passionate, hard-working, small business owners that bring vibrancy and deliciousness to New Orleans.
How does it work?
Simple enough. Until February 8th, we'll take public nominations to determine who will be the lucky 8-10 vendors invited to compete against each other for street food glory. At the event, we'll have a team of distinguished judges score the finalists and decide who get the coveted Vendy Cup. The general public can also buy tickets to the event, to enjoy the vendors' food as well as beer and general festiveness.
Where and when?
Wednesday, March 13th from 7pm to 10pm at the Historic French Market . You can find directions and parking info here.
Which vendors are eligible for nomination?
Anyone who sells food in the streets, sidewalks or public spaces, anywhere in New Orleans. Finalists will be determined by who gets the most nominations – however we will make sure that the finalists represent the wondrous diversity of New Orleans street food.
How will you avoid a street food catastrophe?
We've been running this event for 9 years, and no one has ever gone home hungry or thirsty. We'll stop selling tickets when we reach our limit. Because vendors can only work so fast, you will have to stand in line, but that is where you make new friends. One couple even got married after meeting in line at the Vendys! Results may vary, however.
Can I buy my ticket later or at the door?
Maybe, but tickets are going fast. And, if there are still any available, same-day tickets will go for $5 more than they are online Best buy yours now to be safe and save some money.
Are kids welcome? Do they need tickets?
We love kids and kids love street food. Children 6 and under don't need a ticket. Otherwise, they do.
I'm a member of the press. How do I get a press pass or arrange to interview the organizers or individual vendors?
Do not call, but please fill out this form. Press Pass requests must be received by March 8th. Press passes are limited and we will let inform recipients by March 10th.
My company would like to sponsor the Vendy Awards New Orleans. What should I do?
Drop us a line at vendyawards@gmail.com or give us a call at (917) 716.8253. Our New York event brings out hundreds of food-savvy guests each year and attracts international media attention. We're pretty sure the Vendys New Orleans will be just as big.