1st Annual MakeChange Awards

Tuesday, December 8, 2015 from 11:30 AM to 2:00 PM (PST)
Event Details
Make LA The Best Place To #WORK!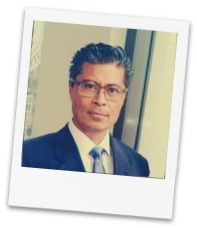 KEYNOTE SPEAKER

Dr. Chito Cajayon is the Vice Chancellor of the Los Angeles Community College District's Economic & Workforce Development.  He brings close to 20 years of workforce and economic development experience to the district, which he applies on a daily basis to develop local, regional, and statewide initiatives. ​He works closely with college, university, and corporate leaders in order to make ideas come into fruition. Just in the past 6 years, he has orchestrated strategies that have resulted in over $35 million in grants and contracts. He holds a doctoral degree from the University of Southern California, a masters degree from Cal-State University-Dominguez Hills, and teaches at Loyola Marymount University.
Speaker Presenter: Sustainable Business Council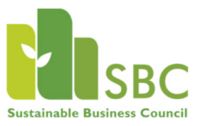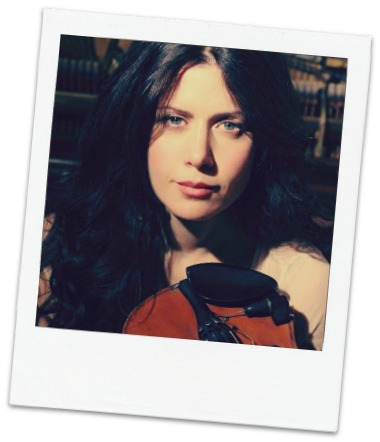 MUSICAL PERFORMANCE
Rolling Stone called her music "fiery and virtuosic..." George Clinton called her "the Jimi Hendrix of the violin." 
Lili Haydn's four critically acclaimed records have been a favorite on Public Radio, and featured in TV and film.  She has collaborated with, and opened for everyone from Roger Waters, Herbie Hancock, Jimmy Page and Robert Plant, Sting, and George Clinton's P-Fund All Stars to name a few.  Lili is also a film composer, with ten feature films and documentaries to her scoring credit, a Film Composing Fellowship to the prestigious Sundance Film Institute, and numerous collaborations with renowned composers on such films as "Pirates of the Caribbean" and "The Town".  A humanitarian and activist, Lili also performs regularly for various human rights organizations, including Amnesty International, Human Rights Watch, and the Global Security Institute (for whom she performed a concert at the UN). 
Entertainment Sponsor: Good Amplified 

---
AGENDA
11:30AM - 12:00PM Registration & Networking
12:00PM - 12:30PM Welcome & Speaker
12:30PM - 1:45PM Awards Recognition
1:45PM - 2:00PM Closing 
ABOUT THE EVENT
The Inaugural 2015 MakeChange Awards in Los Angeles recognizes companies and organizations creating the most impact for a better Los Angeles.  

The awards will recognize both non-profit and for-profit sectors based in Los Angeles that create the most positive impact.  The nominated enterprises have been evaluated based on the following criteria: 1) Sustainable Growth & Financial Performance, 2) Innovation & Creativity, 3) Impacts & Improvements, 4) Customer & Community Engagement, 5) Leadership Management, 6) Ethical Business Management, and 7) Workplace Well-Being.

Categories for the awards include the following:
- Conscious Leadership Of The Year
- [HAPPY] Place To Work For Of The Year
- Impact Of The Year
- Innovation Of The Year
- People's Choice Of The Year**
- Social Enterprise Of The Year
**Voting is now closed 
---
CONGRATULATIONS ON OUR NOMINEES!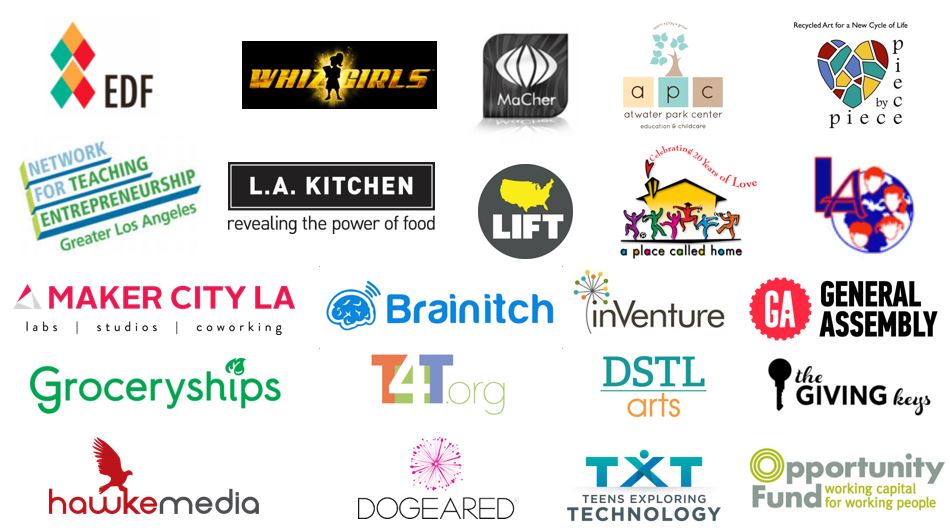 Note: Group registration is made available upon request
CONTACT
For any inquries, please email: Mika Kim at MakeChangeAwards@gmail.com.
THANKS TO OUR EVENT SPONSORS!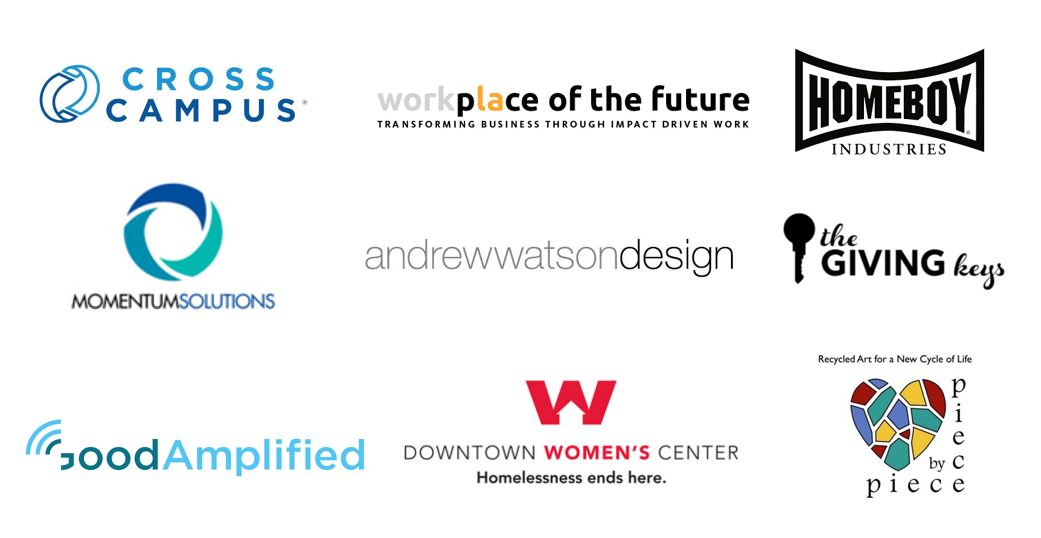 JOIN US AT THE AFTER PARTY!

Come celebrate all the winners at the after party at the A+D Museum (900 East 4th St. Los Angeles, CA  90013) in partnership with Green Business Networking where drinks and appetizers will be served with music by Sound System LA.  
Organizer

Conscious Capitalism Los Angeles 
The Conscious Capitalism Chapter of Los Angeles (CC­LA) exists to deepen and
broaden the practice of conscious capitalism throughout the Los Angeles
entrepreneurial, business, and professional communities. Our mission is to serve as
an indispensable resource for purpose­ driven professionals seeking to advance the
common good through the vehicles of business, finance, philanthropy, and
entrepreneurship.

HappyCity Los Angeles exists to co-create a culture of happiness and well-being throughout Los Angeles.  Our mission is to mobilize, strategize and organize happiness and well-being initiatives in Los Angeles by bringing both the public and private sectors together to execute a resolution as an effective means of developing well-being policies, plans, and programs.

Net Impact Los Angeles is a professional community that mobilizes, supports and inspires professionals to drive positive social and environmental transformation through their careers, to create a more sustainable, inclusive and prosperous world.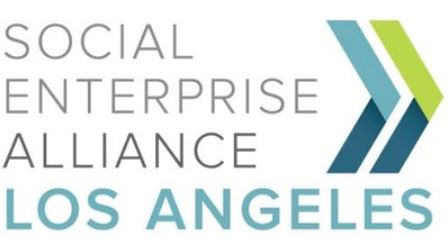 Social Enterprise Alliance Los Angeles 
The Social Enterprise Alliance is the only member organization in North America to bring together the diverse field of social enterprise. It serves as an advocate for the field, hub of information and education, and builder of a vibrant and growing community of social enterprises.

Green Business Networking is a non-profit organization providing the owners and decision-makers of socially and environmentally conscious businesses at a time and place for connecting, sharing, deal-making and networking.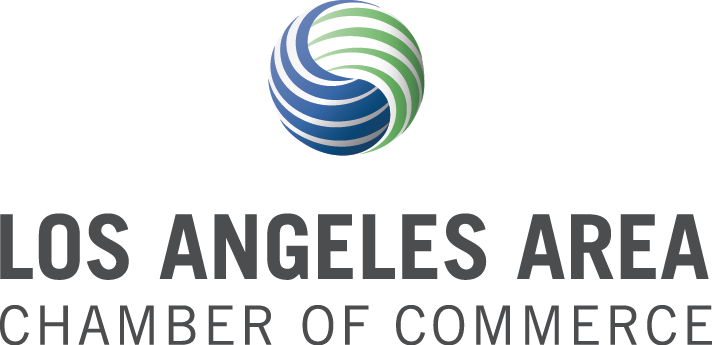 Los Angeles Area Chamber of Commerce
The Los Angeles Area Chamber of Commerce has championed the needs of the business community and the citizens it serves through a period of raw, brilliant boosterism to a continuing era of sophisticated national influence. In 1888, the founding members of the Chamber created the organization to function as a vehicle to attract new business to California.