Description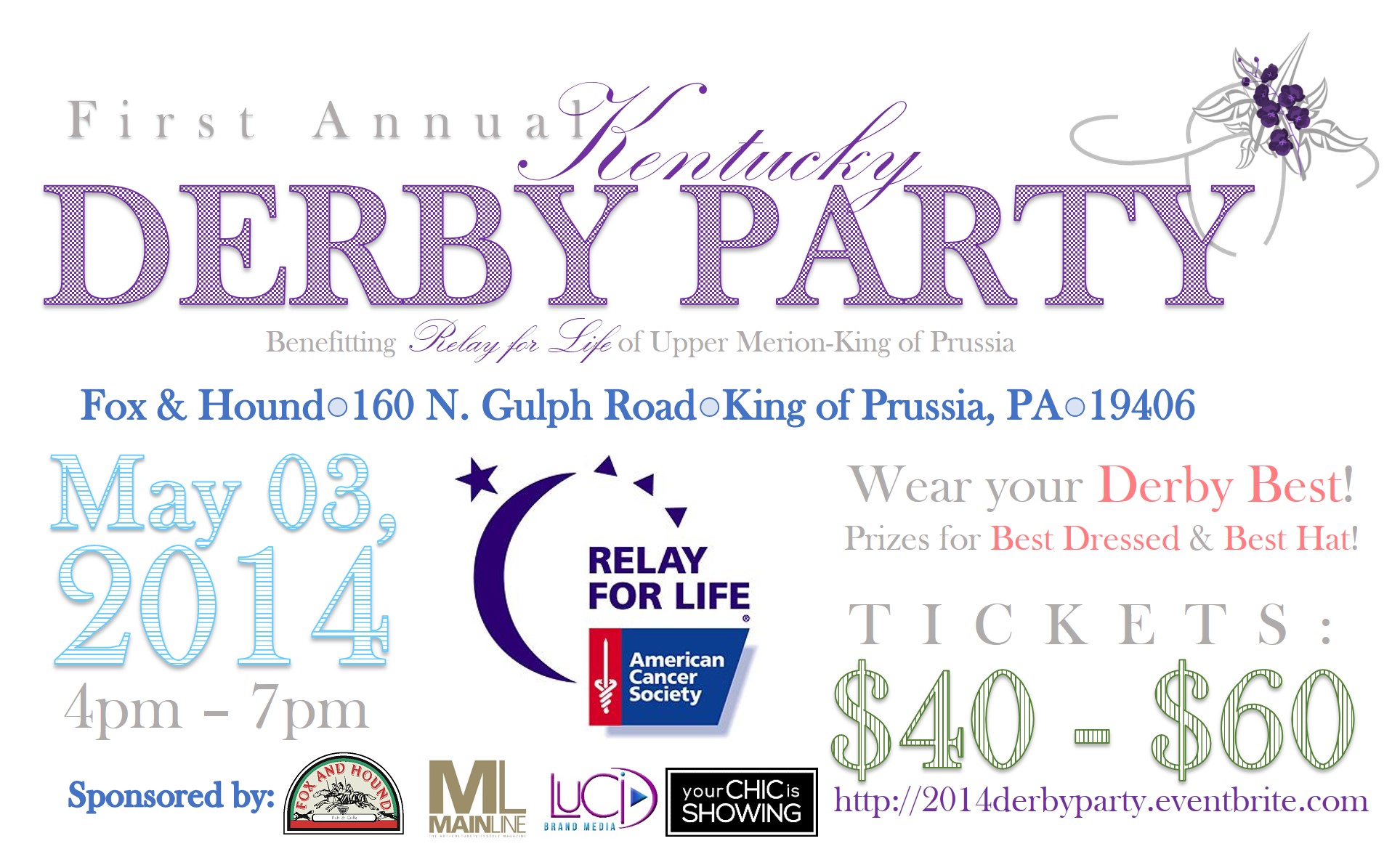 Guest will enjoy a mouthwatering spread of Derby favorites including: Sliders, Mini Cheese Dogs, Assorted Vegetables and Delicate Pastries.You don't have to worry about finding the perfect space to watch the races; the venue is equipped with five 47-inch HDTVs for your viewing pleasures. During all the excitement, meet and greet with some of the world's strongest survivors, caretakers and supporters.
Dress to impress!!! The cameras are always rolling. Strut the red carpet with your finest spring fashions. This event is a chance for the women to pull out their inner Belle and the guys to become the debonair accessory.
For more information about the 1st Annual Kentucky Derby Party or to RSVP, please contact Erika McDaniel at RSVP@yourchicisshowing.com or 419.283.8717.
Media Sponsor:
Event Sponsors:
Lucid Brand Media I Your Chic is Showing, LLC I Fox and Hound I Plain Elain