1ST ANNUAL JUST WALK-CELEBRATING CAREGIVERS OF SPECIAL NEEDS INDIVIDUALS
Description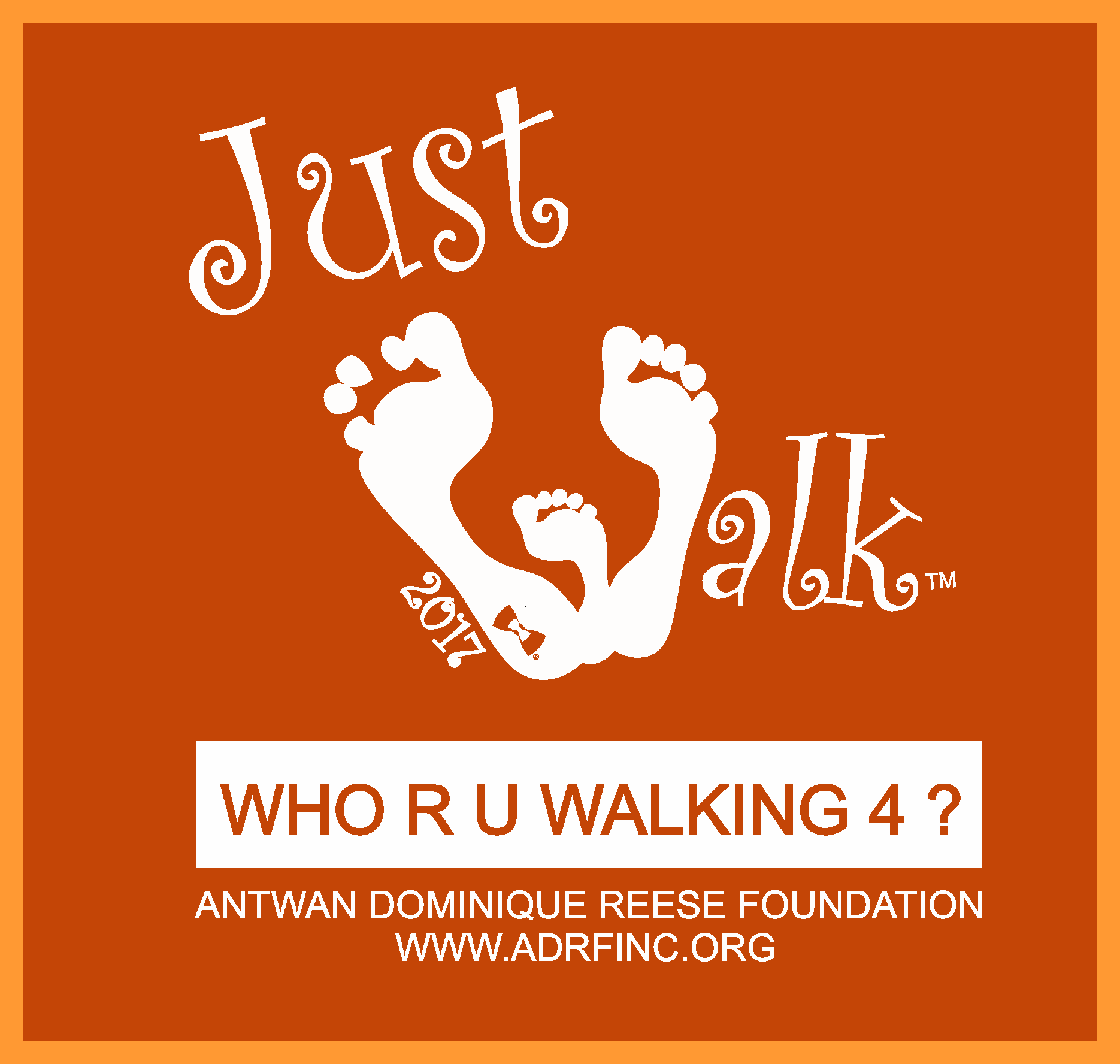 ---
---
JUST WALK 2017

We are walking for the caregivers of special needs youths and adults.
Our Foundation Was Created To,
Bring Community Awareness To The Daily Responsibilities Of A Special Needs Caregiver.
And To Provide A Respite Wish For The Caregivers Of Special Needs Youths & Adults.
From Birth To Adulthood, The Caregiver's Responsibility Does Not Stop Because The Child With A Disability Becomes An Adult, The Disability And The Need Is Still There.
Imagine If Your (8) Hour Work Day Became A (24) Hour Work Day, This Would Make It Impossible For You To Get The Needed Rest That Prepares You For The Next Day Of Care, That You Provide To Your Special Needs Loved One.
As This Cycle Repeats, While The Caregiver Is Providing Care To Their Disabled Loved One, Who Is Providing Care To The Caregiver?
As With Everything Else, Your Body Needs To Rejuvenate, May It Be Mentally Or Physically. A Day/Moment Of Rest For The Caregiver Will Make The Difference In The Care They Provide To Their Disabled Loved Ones.
By supporting our organization, with your tax deductible monetary donation; you will align yourself with a great cause, as we provide a much needed service to the caregivers of special needs youths and adults residing in our community.
Thank you in advance
The Antwan Dominique Reese Foundation, Inc.
---
CAN'T MAKE IT TO THE EVENT ? - PLEASE VISIT OUR WEBSITE -
DONATIONS ARE ALWAYS WELCOME !
FAQ's
How do I make a donation If I can't make it to the walk ?
PLEASE VISIT OUR WEBSITE - DONATIONS ARE ALWAYS WELCOME !
How do I pre-register for the "2017 JUST WALK" ?
What are the event registration times ?
7:30 am - 8:45 am & 9:45 am-11:45am

Opening Ceremony 9:00 am
What time does the walk begin?
9:30 am

Is there a ID or minimum age requirement to enter the event?
NO ID or MINIMUM AGE REQUIREMENT FOR REGISTRATION
Will water be provided at the event ?
YES ! WATER AND/OR JUICE WILL BE AVAILABLE ( while supplies last )
What is the refund policy?
THIS IS A FUNDRAISER - RAIN OR SHINE EVENT
ALL PROCEEDS WILL SUPPORT THE PROGRAMS WITHIN THE ANTWAN DOMINIQUE REESE FOUNDATION,INC.
How can I contact the organizer with any questions?
EMAIL: CONTACT@ADRFINC.ORG or call : 856.300.2641