About this Event
Join us for our 1st Annual Howl at the Moon event at the Yanmar Evo Center. We will be having happy hour from 6 to 7 p.m. At 7 p.m. we will begin serving our prime rib dinner. There will be silent auction going on from 6 p.m. until 8 p.m. and a live auction after dinner is served. We will move to the theater for the Karen Waldrup show from 9 p.m. until 11:00 pm.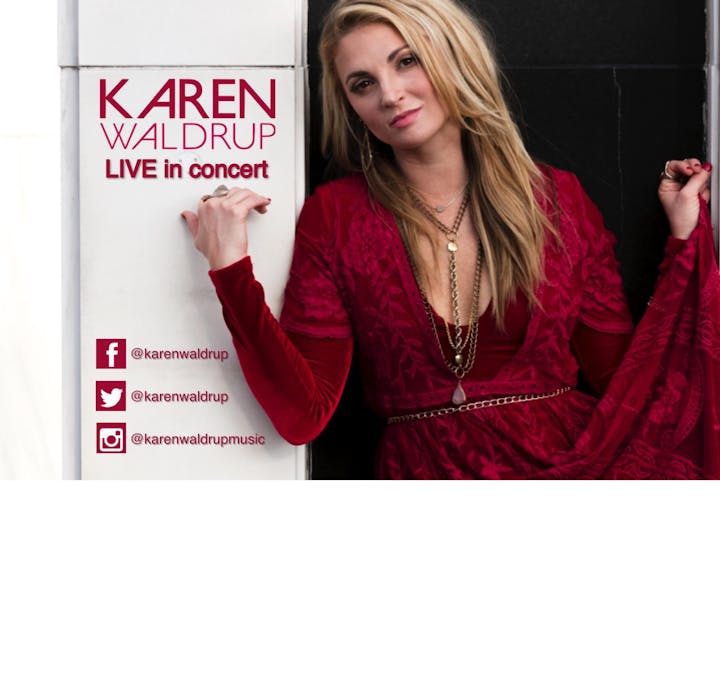 New Orleans native, Karen Waldrup, is a triple threat musician, songwriter and recording artist known for her thrilling performances and nostalgically new style of country music.
Waldrup is the subject of "Waldrup Wednesdays," the hugely popular weekly video series on Country Rebel's Facebook page.
Waldrup's new album, Justified, was released July 2018 and debuted #26 on Billboard's Country Album Sales chart . Waldrup recently won 4 NIMA Awards for Artist of the Year, Song of the Year for "Warm In Your Sunshine," Best Live Country Performer and Best Country Solo Artist Female and she also landed an original song in the motion picture 'Scales: Mermaids are Real'.