Location
Sea Trail Golf Resort and Conference Center
211 Clubhouse Rd
Sunset Beach, NC 28468
Sales Have Ended
Ticket sales have ended
Please register for our NEXT Freedom Today Conference! Check our website at www.FreedomToday.TV for details!
Description
1st ANNUAL FREEDOM TODAY BEACH CONFERENCE
FreedomToday.TV is hosting an anointed Bible & Worship Conference FOR WOMEN... and men!
Come experience radical, life-changing, solid biblical teaching that offers solutions for life's everyday trials. This conference encourages personal growth and intimacy with Jesus Christ!
Keynote speakers include: Robbie Mitchell; Tracey Mitchell; Robin Betram; Deborah Ross
Breakout speakers include: Trudy Simmons; Bruce Patterson & Lynne Drysdale Patterson
Worship Leader: Deidra Hughs
Men's breakout sessions & golf outing: Jay Ross; Ken Bertram
More... TBA
HURRY!!!
To register:
1) Pay for your conference ticket on this web page TODAY!
2) Reserve your room and food pass with the Sea Trail
3) If you plan to be a Group Leader, Vendor, Worship Artist, Golfer, Host Church or a Ministry Leader applying for an interiew, please follow the instructions below. (Note: The Vendor Fee and golf fees are additional.)
EASY!
A conference/retreat that you don't want to miss! See Short Video: http://youtu.be/tw2MQbA-5vE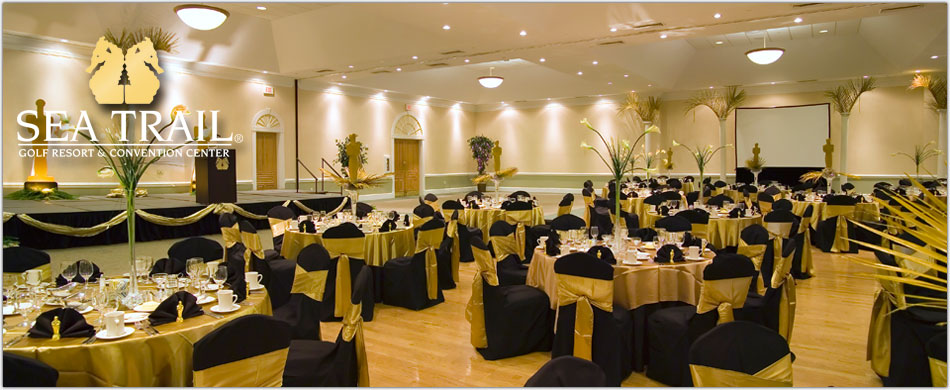 Hotel:
Sea Trail Golf and Resort at http://www.seatrail.com
Freedom Today 2 Night Conference Accommodation Package Includes:
*Friday and Saturday nights lodging
*Friday Night Snack (Included)
*Full Southern Breakfast Buffet (Magnolias) - Saturday & Sunday
*Magnolias Lunch (Included) - Saturday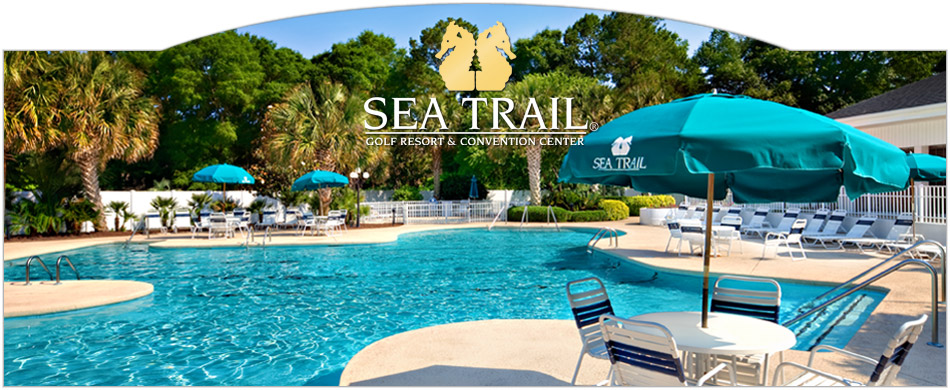 Rates
Greatly discounted conference package rates listed below:
Rates based on a two-night stay in Premiere Champion Suites
Reservations Department at 1-800-624-6601 and ask for Freedom Today Conference Package
One attendee (bring family along)
$109.00 all inclusive (per night)
Two Attendees
$129.35 all inclusive (64.68 per night, per person)
Three attendees
$149.70 all inclusive (49.90 per night, per person)
Four Attendees
$170.05 all inclusive ($42.50 per night, per person)
Local Attendees: Those local to the Sea Trail at Sunset Beach should contact the hotel directly for the conference meal package if you would like to join us during meals. Be sure to register on-line NOW for your conference tickets.
Husband's Golf Outing: Sign up for the golf package with Jay and Ken through the Sea Trail Resort when reserving your room conference accommodation package as listed above by July 31st for discounted rate of $35.00. Rates may change after this date. Contact the Sea Trail for more information. Fill out the form below and send one copy to Sea Tral and one copy to Deborah@DeborahRossMinistries.com
BONUS: MEN'S BREAKOUT SESSION'S in the boardroom & SPECIAL WORSHIP SERVICES - Free! (This is for men who are with a registered spouse. Men attending the conference without their wife may do so at the full conference fee ticket price.)
Extended Stay Discount All Freedom Today guests are eligible to receive special extended stay conference room rates upon request at the time of booking. The extended stay room rate is only $79.00 per night, plus tax. So feel free to extend your retreat vacation and relax on the beach, but remember, this is Labor Day Week so you must make your reservations early! (Note: The discounted conference accommodation prices above are only available up until ten days prior to the Freedom Today Conference. After that date, rooms are subject to the regular rate for Labor Day weekend. See the Sea Trail website for more information.)
Conference questions-contact Angie@now-ministries.com
VENDORS -Secure your product table NOW! You may email us at Deborah@DeborahRossMinistries.com with your inquiry for approval by the Freedom Today staff. Be sure to include a phone number and website address in your email. Once approved, please make checks payable to the Sea Trail for the following amount: $55.00 for vendor table /add an additional $25.00 if electricity is needed. All payments to secure vendor space should be mailed by August 20, 2012 to:
Robin Bertram Ministries
27 Plantation House Drive
Bluffton, SC 29910
GROUP DISCOUNTS! - Please email Deborah@DeborahRossMinistries.com if you are interested in bringing a group. As a GROUP LEADER, you can get FREE PERKS! The GROUP LEADER APPLICATION FORM and further instructions are. below.
~~~~~~~~~~~~~~~~~~~~~~~~~~~~~~~~~~~~~
Schedule of Events
FRIDAY (Men & Women)
4:00-5:45 PM - Check in & Arrival of Guests in lobby / All Enjoy Cookies & Cream
4:00-5:30 PM – Sound Checks/Rehearsals/Power Point Check for Worship Exhibition Performers and Deidra Hughes (randomly - as each artist arrives)
6:00-6:30 PM – A few short videos & Worship Exhibition Performances (may need Lynn & Bruce here if all artist are not settled into rooms – TBA)
6:30-7:00 PM – Welcome Ceremony with Robin Bertram & Deborah Ross (introduce Jay & Ken, too)
7:00-7:30 PM – Deidra Hughes / Praise & Worship
7:30-8:30 PM – Message/Service with Tracey Mitchell
8:30-9:00 PM – Prayer/Altar – Music by Lynn & Bruce
SATURDAY (Men – golf / Women – Breakout Sessions / Men & Women for 5:00PM Pizza and 6:00PM Services)
7:00-8:30 AM – Breakfast Buffet at Magnolia Restaurant (included – Men & Women)
8:30-9:00 AM – Women Prayer plus Praise & Worship with Worship Exhibition Artists
9:00-10:15 AM – Breakout Session with Deborah Ross
10:15-10:30 AM – Restroom Breaks / Fellowship
10:30-10:45 AM – Worship Exhibition with Artists
10:45-12:00 AM – Breakout Session with Robin Bertram
12:00-1:15 PM – Conference Lunch (included) / Break
1:15-2:00 PM – Breakout Session with Lynne & Bruce Patterson
2:00-2:45 PM – Breakout Session with Trudy Simmons
2:45-5:00 PM – FREE TIME
5:00-6:00 PM – Pizza Party Fellowship (included) – located in The Convention Porch
6:00-6:30 PM – Lynn & Bruce / Special Music as guests arrive for service
6:30-7:00 PM – Deborah (MC) – Jay (Testimony/mini sermon)
7:00-7:30 PM – Deidra Hughes Praise & Worship
7:30-7:45 PM – Robin Bertram introduces Robbie Mitchell
7:45-8:45 PM – Message/Service with Robbie Mitchell
8:45-9:00 PM – Prayer/Altar – Music by Deidra Hughes
SUNDAY (Men & Women)
7:00-8:30 AM – Breakfast Buffet at Magnolia Restaurant (included)
8:30-9:00 AM – Worship with Deidra Hughes and Lynn & Bruce
9:00-9:45 AM – Deborah Ross
9:45-10:30 AM – Robin Bertram
Check Out
~~~~~~~~~~~~~~~~~~~~~~~~~~~~~~~~~~~~
WORSHIP EXHIBITION:
Sign up NOW if you would like to share in music, song or dance during our special Worship Exhibition at our Freedom Today Beach Conference. To celebrate our 1st Annual Beach conference, we are waiving the regular entry fee of $25.00 per entry/song so that all participants can sign up for FREE - once your $65.00 Freedom Today Conference registration is paid ($55.00 for Early Birds)! Each entry is limited to 5 minutes in length. Two entires per participant are allowed... but have a third act ready, just in case you are selected to lead worship again throughout our conference experience.
Please be prepared to bring your own cued music CD or Ipod, instrument, additional microphones, cords and/or any special sound system, as needed for your presentation. Freedom Today will provide basic audio equipment with one microphone and a sound system.
We will need a recent head shot, short bio, and a sample performance or your website address via email as your preliminary audition for this showcase. Send to: Deborah@DeborahRossMinistries.com Once approved by the Freedom Today staff, you will be contacted further concerning your performance times, etc. Please sign up for the Freedom Today Worship Exhibition Showcase by August 20,2012.
All Worship Exhibition Participants will be considered for future placement on the Freedom Today Television Show and the Freedom Today World Wide Website Show, however, we do not guarantee that your piece will be chosen for this purpose. Your live performance at our event will serve as part of the overall worship experience at our conference. In addition, FT and a panel of experts will review all entries for consideration of future Freedom Today events. At the end of each conference, one act (person or group) will be chosen to send in a FREE ENTRY ($75.00 value) to the Freedom Today Talent Search (see website for more details). We are looking forward to experiencing the gifts and talents that the Lord has placed in your heart!
Ministry Leaders:
Ministry organization leaders, pastors, evangelists, Christian authors, Christian television/radio hosts, missionaries or anyone in Christian Media: We will be filming fifteen minute interviews on Sunday and Monday after the conference is over. Once you have pre-registered for our conference ($65.00 / $55.00 Early Bird), be sure to schedule your interview time by contacting robin@robinbertram.org. Only those registered for our conference may apply. Be sure to extend your Sea Trail stay, as needed, when scheduling your interview. These interviews will be used on the Freedom Today website and will be considered for television air time. It's a great way to get your message out!
Host Church: Freedom Today Television is looking for a host church for filming on Sunday and Monday. If your church is in the Sunset Beach, Ocean Isle Beach or North Myrtle Beach area, please contact robin@robinbertram.org

FREEDOM TODAY is under a 501 C 3 banner. This conference is a fund raiser event with all proceeds going to benefit the ministry, production and air time of Freedom Today Television Outreach.
KeyNote Speaker:
Evangelist Tracey Mitchel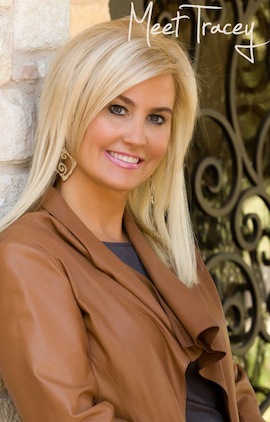 As one of the nation's leading conference speakers, Tracey travels 40+ weeks a year, sharing Biblical principles and wisdom with diverse audiences throughout America. Tracey's real life experiences – though painful and challenging have enabled her to identify with the hurting, lonely, and rejected. Whether speaking to men, women corporate CEO's or the homeless, Tracey's love and passion for re-writing the lives of the brokenhearted make her messages relevant and empowering.Born in adverse circumstances, Tracey is acquainted with the emotional chaos that accompanies abandonment and rejection. Although she suffered painful experiences she discovered one proven truth; with God's love and mercy, 'all pain can be transformed into purpose.'
As a life coach and mentorship founder of "The Winning Woman", Tracey's heart is to see lives changed, hearts healed, and dreams fulfilled. Her heart is transparent, her message simple &"Your Life Can Change ~ You Can Change!"
Freedom Today Worship Leader:
Deidra Hughes
Deidra Hughes was raised in a Christian home by parents who both shared the Gospel through music with the group TRUTH. ... In January 2000, Deidra joined the well-known vocal group TRUTH under the direction of Roger Breland. It was almost as if her life had come full circle since her parents, Bob and Joleen Vander Maten, had met and married in the early days of TRUTH's ministry. For the next two years, touring with TRUTH gave Deidra the opportunity not only to grow in her talent, but also to see the impact that the ministry had on people worldwide as they toured from coast to coast across the United States, as well as overseas to the Philippines, Africa, and Hong Kong, performing over 300 concerts a year. Deidra has had the opportunity to share the stage in ministry with artists such as Natalie Grant, Melissa Greene of Avalon, Anthony Evans, ZoeGirl, Kirk Franklin, CeCe Winans, and Women of Faith. Deidra has also ministered with Evangelists such as Perry Stone, Dwight Thompson, and Floyd Lawhon, to name a few. After meeting and marrying her husband, Trent, they spent time in the church as Youth Pastors, as well as Deidra serving as a Worship Leader.

Freedom Today Keynote Speaker:
Robin Bertram - www.RobinBertram.org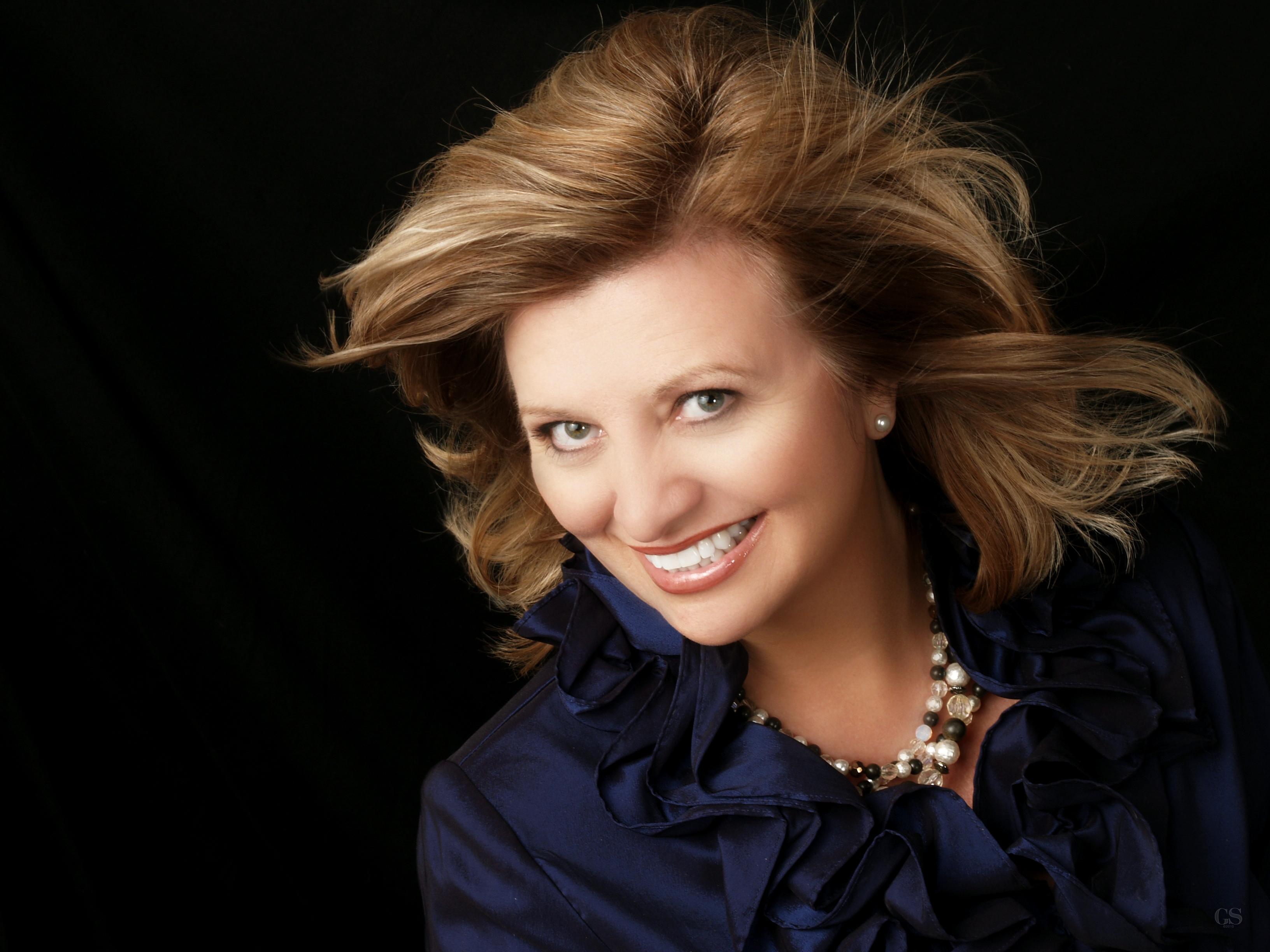 Robin Bertram is one of the most passionate teachers of our time in the field of personal transformation. With her infectious energy, empathetic spirit, and inspirational messages, she offers a refreshing antidote to the self-help, talking head experts and "Oprah theology" of our time. Over the years, Robin has reached countless hurting souls throughout the south-east with her positive messages about God's love, His grace, and the freedom we have in Jesus Christ. This charismatic evangelist has been gifted with an anointing that is specific to praying for transformation of the whole person; body, soul, and spirit.
A native of Virginia with a Bachelors of Science Degree in Psychology, Robin is not only an ordained minister, an author and a Christian speaker but she is also the founder, executive producer and host for the "Freedom Today" television show, which is presently being aired nationally across the US, as well as internationally throughout the continent of Asia.
In addition to her busy ministry schedule, Robin serves as the Regional Director for Christian Women in Media (CWIMA) of the Southeast/Nashville region. She also serves on the National Advisory Board for CWIMA. CWIMA is a fellowship dedicated to connecting women working in Christian media with purpose and vision. As a CWIMA Regional Director, Robin hosts four events - each year - in Nashville TN, providing Christian women in media with networking opportunities, professional and personal development, and helping them advance in their field.
Robin has appeared as a guest on numerous television shows, such as "Rejoice", "The Mike Simon Show", "How to Beat the Odds", "The Harvest Show", "Bridges", "Totally Fit", "The Herman and Sharron Show", and Dove's "Niteline."
Robin's book, Shadows Among Us, helps one discover the path to spiritual liberation and wholeness. It is available at Amazon.com, BarnesandNoble.com, BooksAMillion.com, ChristianBook.com and through many retail outlets.
Robin and her husband, Ken (also a co-host with Freedom Today Television), have two young adult children.
Freedom Today Keynote Speaker:
Deborah Ross - www.DeborahRossMinistries.org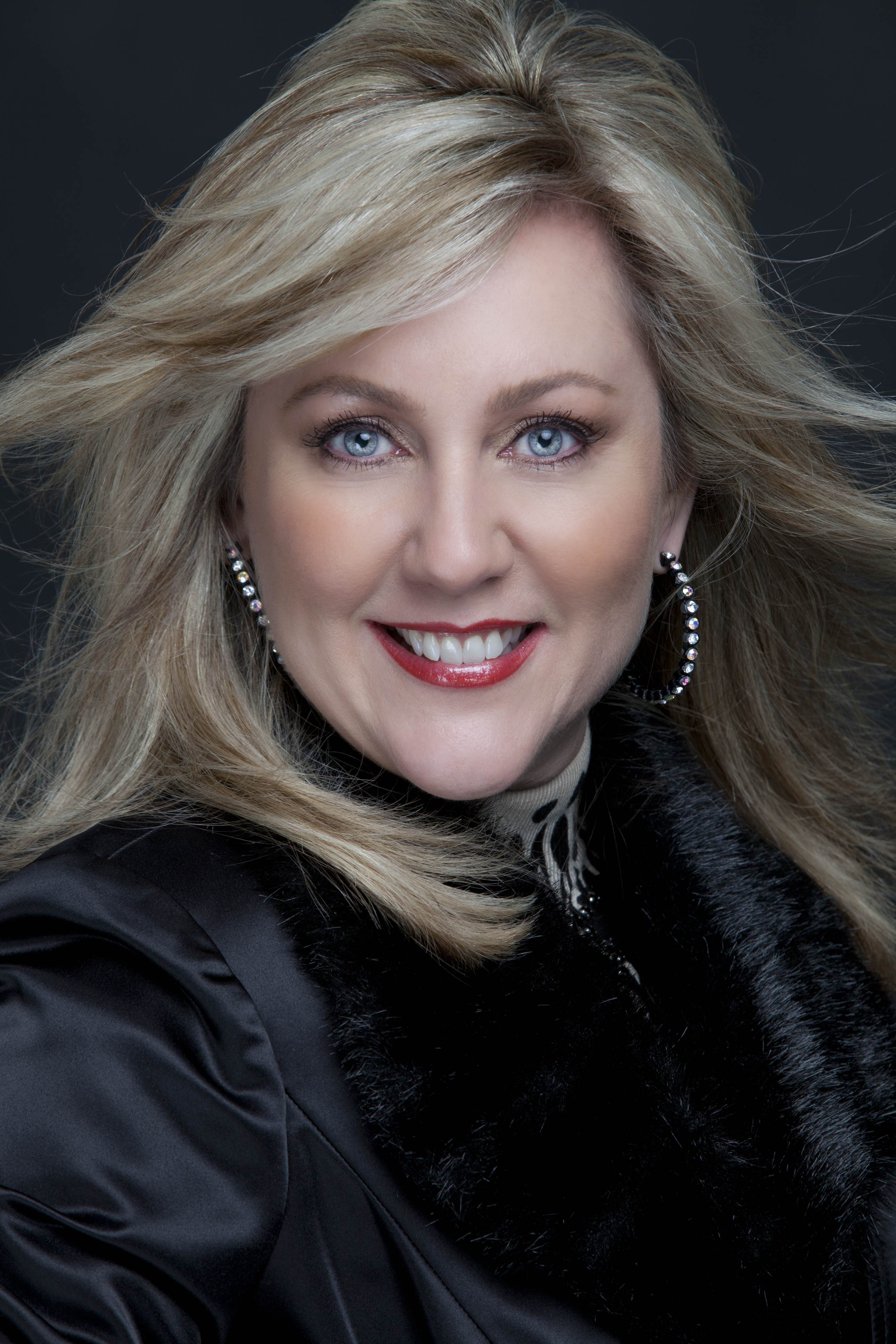 Deborah Ross is on a mission to Strengthen Families, Encourage Faith and Preach the Gospel of Jesus Christ. She is the wife of Jay Ross since 1984 and mom to Preston, age 20, and Garrett, age 18.
Before founding Deborah Ross Ministries in 2007, Deborah enjoyed twenty years of business ownership as the artistic director of three simultaneous dance and modeling studios where she cultivated numerous protégée's who now work professionally all over the world. Her early years of ministry during her dance studio days include that of the Shekinah Glory Worship Team.
Deborah Ross has choreographed and danced for groups such as Paramount Carowinds, the Miss NC Pageant, the Miss Mississippi Pageant, the Charlotte Hornets, Narroway Christian Productions, the First Baptist Church of Indian Trail Christmas Productions as well as many other production companies. She has also served as a professional makeup artist for Southpark Magazine and on the regional traveling team for Estee Lauder Cosmetics. She has worked as a free lance spokes model talent on Timewarner Cable of Charlotte and on WBTV Charlotte, NC.
Since the official launch of Deborah Ross Ministries, Deborah has expanded the cords of her tent as God has opened the door to a new chapter of her life in full time ministry. Uniquely able to connect with all ages while crossing denominational and ethnic borders, Deborah Ross can be seen and heard sharing the gospel in prisons, in churches, leading bible study groups, on foreign missions, on television, by radio, at conferences, via the Internet, in magazines and most any other platform that is made available to her for the cause of Christ.
Her ministry media credits include: Articles for Charisma Media and Kontageous Magazine; Television appearances on Babbie's House, Atlanta Live, Friends & Neighbors, Niteline, WAXN – Voice for Truth, WTVI (PBS) Membership Drive Spokes model and the Executive Co-Producer and Co-Host of the Freedom Today Television Show with Robin Bertram.
Deborah's book,
Healing a Broken Marriage: Love Never Fails
, was published by Creation House of Charisma Media in the fall of 2010. It reveals her powerful testimony of how God turned her upside-down marriage of 18 years right-side-up through the miraculous power of salvation, deliverance and forgiveness.
Healing a Broken Marriage
is currently available in stores and thru Amazon.com, BarnesandNoble.com, ChristianBook.com, Lifeway.com, FamilyChristian.com, HealingABrokenMarriage.com, as well as many other sources.
Upon founding Deborah Ross Ministries, Inc., God uses Deborah's contagious faith and unparalleled Bible teachings to impact the nations as she ministers the gospel of Jesus Christ world-wide.
Leadership for Men's Golfing & Breakout Sessions:
Jay Ross
Jay Ross the founder/owner of the Keller Williams Union County Market Center in NC where the Ross-Haigler Group leads in lisitngs and sales for new homes, pre-owned homes, land, flipping (hud homes and foreclosures) and commercial properties. He is serving his third term as a deacon for the First Baptist Church of Indian Trail, NC. Jay's passions include his volunteer service as a minister of the gospel at SC prisons through Safer Communities Ministries, Union County Addiction Recovery Ministry (ARM), Charlotte Rebound Ministry (Charlotte Rescue Mission) and as a teacher of marriage classes taught through Deborah Ross Ministries, Inc. Jay's boyish, competitive spirit thrives in many outdoor events but his favorite sport is that of relaxing with friends on any golf course.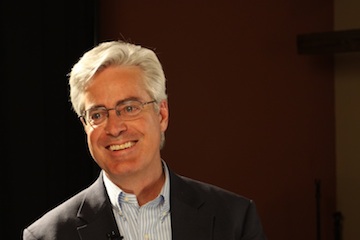 Kenneth C. Bertram
As an engineer and seasoned business professional, Kenneth Bertram brings practical commentary with a Biblical worldview to his role as Co-host for Freedom Today. Kenneth is the Business Manager for Freedom Today and Robin Bertram Ministries, and has been active in various ministry pursuits for men. Currently, he is working towards the expansion of Freedom Today programming and Freedom Today Conferences to include implementation of topics and sessions specific to the needs of men and families.
More Guest Speakers:
Bruce Patterson & Lynne Drysdale Patterson-
Messianic Worship/Song Writing Seminar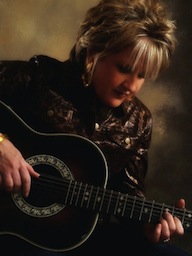 Lynne Drysdale Patterson is a songwriter, worship leader, recording artist, keynote speaker, conference teacher, gourmet cook and author of Feasts of Israel cookbook. Her grandfather, Hilleary Arthur Brown, headed the Philadelphia office of ASCAP (American Society of Composers, Authors and Publishers). Lynn's great grandparents were traveling minstrels. She is president and co-owner of In His Name Music and Messiah Songs Publishing.
Lynne's songwriting credits include: The Joshua Generation recorded by Ricky Skaggs on his Grammy and Dove Award winning record Soldier of the Cross; I Am Evidence recorded by LordSong; How Much More recorded by Greater Vision on their Faces record voted 2005 Album of the Year by the Gospel Quartet Convention; Dying to Know recorded by Caray Keen (columnist Al Thomas' daughter).
Lynne teaches songwriting at conferences and events across the country including: The Songwriters Guild – Nashville Office; NSAI (Nashville Songwriters Association International) SONGPOSIUM; The Kentucky Christian Writers Conference. She was invited, by The Gospel Music Association to teach her songwriting classes at GMA Music in The Rockies, Estes Park, Colorado, 2007-2008. She also offers Online Christian Song Evaluations on her website LDPatterson.com.
Lynne is a sought after speaker/teacher for women's retreats, ladies luncheons, and songwriting retreats and conferences.Lynne's television appearances include: The Nashville Network, The Christian Television Network, and The Christian Broadcasting Network. See: MessiahSongs.com
Lynne's Songwriting/ Coaching/Song Evaluations: (Available at conference!)
Evaluation includes: Verbal review of song, song title, idea, melody, lyric, and song structure ........ SPECIAL RATE: $15 per 15 minute evaluation
Coaching includes: Corrections and suggestions for Thinking Like A Songwriter...........................SPECIAL RATE: $15 per 15 minute evaluation
Bruce Patterson is a classical guitarist, guitarist, songwriter composer and arranger. Bruce studied classical guitar at Vanderbilt University's Blair School of Music and Peabody College under famed guitarist and Chet Atkins protégé, John Johns. In addition to his classical studies, Bruce has been writing and performing Christian and Messianic music since the early eighties. Having memorized eleven books of the New Testament and many of the psalms and proverbs, Bruce is able to write songs that edify, inform and exhort the Body of Christ and unbeliever.
Trudy Simmons
Breakout Session for Women
Trudy Simmons has a heart for helping women realize their full potential in all areas of their lives, to fully understand the love of the Lord and to walk in their self-worth in Christ. Trudy has overcome many challenges in her life, including the trauma of a broken family, eating disorders and the resulting pain from self-hatred, self-abuse, rejection and anger. Having personally experienced the love of an Almighty Father, she has come to know the power of spiritual and emotional healing and how to live in the freedom of overall spiritual wholeness.
Trudy Simmons is a licensed clinical pastoral counselor, certified personal trainer, ordained minister, wife and mom. She has a masters degree in Clinical Christian Psychology from Jacksonville Theological Seminary.
Trudy has counseled and mentored women and married couples since 2001. Trudy founded the Seven Bridge Marriage ministry in 2008 to help couples strengthen their marriages by focusing on the seven foundational principles of a healthy marriage. She is a member of the American Association of Christian Counselors (AACC), is certified in the "Marriage Works" curriculum offered by the AACC and Light University and is a certified PREPARE-ENRICH marriage and relationship counselor through Life Innovations, Inc.
Trudy has worked in the fitness industry since 1997 as a personal trainer, fitness model and instructional writer for Women's Health and Fitness magazine. She is also the owner of a glass label company.
PRAYER TEAM
Jennifer Stovall Eichelberger

REGISTER NOW!
________________________________
APPLICATION FOR GROUP LEADERS
Options:
1) Apply as a group on-line & pay all fees at that time
2) Apply & pay fees as individuals on-line and then the group leader sends in the form below.
"SPECIAL PERKS"
BRING 3 PRE-REGISTERED FRIENDS! You are the group leader. Get 1 Free Conference Ticket to use for yourself or to give away (Early Bird Value $55.00 / Standard Value $65.00 / At the Door Value $75.00)
BRING 7 PRE-REGISTERED FRIENDS! You are the group leader. Get 2 Free Conference Tickets to use for yourself or to give away (Early Bird Value $55.00 / Standard Value $65.00 / At the Door Value $75.00). This applies to tickets #8 and # 9 of your package.
BRING 12 PRE-REGISTERED FRIENDS! You are the group leader. Get 3 Free Conference Tickets to use for yourself or to give away (Early Bird Value $55.00 / Standard Value $65.00 / At the Door Value $75.00). This applies to tickets #13 and #14 of your package.
BRING A LARGE GROUP OF 13 OR MORE PRE-REGISTERED FRIENDS! You are the group leader. Get 1 Free Conference Ticket for every 4 paying attendees. (Early Bird Value $55.00 / Standard Value $65.00 At the Door Value $75.00).
BRING A LARGE GROUP OF 20 OR MORE PRE-REGISTERED FRIENDS! You are the group leader. Get 1 FREE Conference Ticket for every 4 paying attendees… PLUS… Freedom Today pays $85.00 toward the room fee for 1 person (that's the entire stay for one person when staying 4 to a room)!
TURN THIS FORM IN BY AUGUST 20, 2012, TO QUALIFY FOR FREE PERKS
GROUP LEADER (YOUR NAME): ____________________________________________________
YOUR MAILING ADDRESS:_________________________________________________________
________________________________________________________________________________
YOUR AREA CODE AND PHONE NUMBER: ___________________________________________
YOUR EMAIL: ___________________________________________________________________
IS YOUR GROUP AFFILIATED WITH A CHURCH, CIVIC OR MINISTRY ORGANIZATION?: _____________________
IF SO, PLEASE GIVE THEIR WEBSITE ADDRESS OR MAILING ADDRESS & PHONE NUMBER:
NAMES OF THOSE IN YOUR GROUP THAT HAVE PRE-REGISTERED FOR THE FREEDOM TODAY CONFERENCE: (PRINT CLEARLY & SEPARATE WITH A COMMA)
DO YOU KNOW YOUR SEA TRAIL ROOM NUMBER?____________________________________________
Turn into Deborah@DeborahRossMinistries.com
Or mail to:
Deborah Ross Ministries, P.O. Box 2186, Indian Trail, NC 28079

________________________
Golf Registration Form Below (NOTE: It is not too late to play golf! But hurry...Call today!)...